Arable farmers from across the EU gave a mixed review of their fortunes as they gathered in Brussels this week to discuss the impacts of the winter on their crops.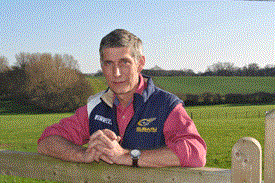 For the UK it proved to be a very tough winter. NFU figures show declines in winter wheat of around 12 per cent. Production of winter barley and oats also declined while a quarter of the oilseed crop is in a very poor condition. Ireland has also suffered greatly with its winter wheat area down by half this year due to slug damage, late drilling and poor establishment.
For other member states the outlook was better. France and Poland look set for a significant increase in their wheat crop while Germany and the Czech Republic have strong forecasts on their rapeseed.
Overall EU cereal production in 2013 looks set to be down 1.4 per cent but rapeseed production will increase by 7.6 per cent according to figures from the EU farming union Copa-Cogeca.
Andrew Watts, NFU combinable crops board chairman, said it had been a particularly tough winter in the UK. He added farmers across Europe were facing serious spring seed shortages.
"A shortage of seed is a major issue. I have just been elected as chairman of a committee to advise the European Commission on seeds and my top priority is to raise this concern. We need a temporary derogation to legally improve access of farm-saved seed and we need a more flexible European legislative framework going forward."
EU cereal crops update – March 2013


Summary: Total cereal production down 1.4% to 278 million tonnes.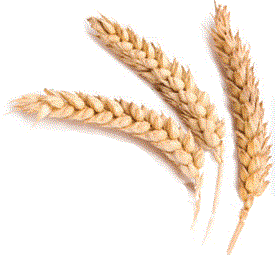 UK: Difficult weather during growing season and harvest continued through establishment and the winter. Wheat appears around 12% down - since data collected in December some more planting has taken place and some crops have been written off. 13.5 million tonnes is looking optimistic and would rely on very good growing conditions from now.
Winter barley demand has declined; planting has suffered. Spring barley plantings are underway and look likely to be up 40%.
Oat area may have suffered more than might appear in area estimates - some winter oats will be replaced by spring oats. Seed supply has been an issue in the UK, significant quantities of varieties from the continent have been brought in and without farm saved seed in 2012/13 much less crop would have been established.

France: More than 60mt of wheat from 2012 has been a challenge to the market, although exports have picked up in January and February to 10mt. Conditions have been less severe in France, and area is up to almost 5m ha of wheat. At least average yields are expected.
Barley suggests a small decrease in winter yield expected 7.2mt. Spring barley is also expected to decrease more significantly, 3.3mt expected.

Portugal: Rain has disrupted establishment and field operations and crops look average. Cold weather lately has evened up crops - 950,000 tonnes of cereals expected. Cereal producers have been withdrawing from marginal lands, which are being converted from arable to pasture.

Spain: Establishment was good, with a mild winter, but rain is needed soon. 2012 Durum wheat quality was not high enough and much downgraded to feed. Some substitution of sunflower for maize is evident, but irrigation costs are high.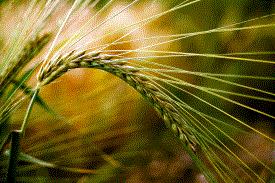 Denmark: Cold winter, more optimistic for 2013 and expect similar results to 2012.

Ireland: Winter wheat area is down 50% to 40,000ha - slug damage and late drilling mean establishment has suffered. Carry-over of poor quality 2012 wheat is not being used domestically. Spring wheat may be up. Winter barley area appears up, partly due to value of straw; nitrogen has not been picked up by crop in cold conditions. Malting barley area is increasing, markets improving for barley and malt from Ireland. Spring oats area will increase. Seed is now an issue and more farm-saved seed is being used.

Latvia: 2012 was the country's biggest cereal crop in history. Over 2mt is a possibility in 2013. Waiting for land to emerge from under winter snow cover, seed not yet an issue.

Austria: Thick snow and little rain over winter crops. Barley may be replaced by maize for processing due to yield and production cost.
Sweden: 2013 production expected to be around 7% lower, seed just about adequate, lower yields anticipate in wheat. More barley expected than 2012.

Germany: Currently 45.2mt expected, slightly lower than 2012. Winter barley estimates are at 12% more (7.9mt) - little winter kill observed with thick snow in 2012/13. Spring planting will be 2-3 weeks later than normal and will need kind weather this spring.

Poland: 700,000t more wheat expected in 2013 with increased planting this year. Snow is protecting crops from current cold conditions. Maize sowing likely to be down as much less need to replace winter kill cereals in 2013. Overall estimate total cereal production down 700k tonnes for harvest 2013.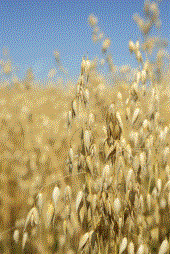 Latvia: Area planted will be affected by winter kill, but will not be clear how much before April.

Lithuania: Wet autumn, so lower winter sowing for 2013, snow cover remains, protecting crops from night frosts. Yields may be lower than 2012, seeds of spring crops likely to be short in Baltic sea area, seed growers have largely sold out already.
Greece: 16% Durum plantings , 9% more barley. Weather is good, maize planting likely to be up 10% in response to price. Diabrotica pests are gradually becoming a worse problem.

Hungary: Winter barley up 10%, 70% winter crops in good condition, good rainfall over the winter period.

Czech Republic: Production of cereals likely to be up 1 million tonnes, good rainfall over the winter. Livestock numbers are down, so more will need to be exported in 2013. Seeds are adequate after declining certified production, now caught up from 2012 harvest.

Italy: Very good winter establishment conditions, slight increase in soft wheat, decrease in durum wheat, lower demand from processing of durum in Italy. Winter barley planting has increased slightly. Maize planting will decrease after aflatoxin issues in 2012.

Finland: Cereal production up possibly 9% mainly from spring barley and some increase in soft wheat an in oats.
EU Oilseed Crops – March 2013


EU oilseeds summary: Rapeseed production looks likely to be up 7.6% to 21mt in 2013, and a similar increase for sunflower to 7.3mt. The rapeseed is mainly from eastern member states. There may also be 1m/ha of soybeans in the EU this year, before Croatia is included.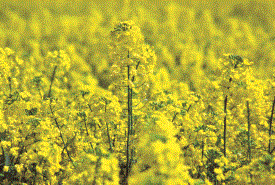 UK: Oilseeds likely to be a minimum of 3% down by spring, 50% in good condition, 25% still has good potential, 25% is in poor condition and much of that is at risk of economic or total failure across UK. We rely on much better weather in the coming spring. Peas: None planted. Weather has been too cold to date for any early planting. Area may go up from a small base.
Beans: Winter plantings will be down but spring planting may be up provided seed is available.
Seed supply has been a major issue for growers. Weather has caused a huge strain on increasing spring cropping, seed has been brought in from across the EU but may not always be the most appropriate varieties.

Germany: Winter rapeseed plantings have increased to 1.4m ha, good conditions with low winter kill, snowfall recently protecting crops from current low temperatures. Neonicotinoids crucial to economic and agronomic viability of rapeseed. Demand for biofuel has been decreasing in Germany, partly due to deletion of tax exemption for pure plant oil as fuel and double counting of 'waste' against official targets.
Protein crops likely to increase for 2013 after a good pea crop in 2012 to 50,000ha, lupins up 10% to 20,000ha.

France: Very poor rapeseed conditions in the autumn and winter, crop is not in good condition and this is likely to impact yields, combined with lower planting at 1.5m ha may see smaller production in 2013. Protein crop coupled support has now finished, which is discouraging plantings.

Ireland: Winter oilseed got off to a poor start in August 2012, so area has halved for 2013 to around 7,000ha. Only half of that will be in good condition, ¼ vulnerable and some may fail. Soil temperatures are very low still. Spring oilseed rape is very likely to be down 30% on last year to 5,000 ha. Very wet.

Poland: Oilseed rape, 90% in good condition, but very cold currently and sufficient snow cover will be important in protecting yield potential. Meetings of Polish rapeseed producers and beekeepers together have been held with national Ministry. Have taken a similar approach on ILUC, very concerned about double risk to competitiveness of the crop in future years if neonicotinoids removed and ILUC factors introduced.

Czech Republic: Excellent conditions for winter rapeseed crops, likely to be 415,000ha planted this year which is a 3% increase on 2012. Crop marketing is more of a concern than crop viability.

Finland: Snow cover remains, protecting the small area of winter rapeseed, spring rapeseed will depend on good conditions and ability to withstand pest attack even with existing crop protection products. Potentially up to 70,000ha of spring oilseed rape for 2013. Protein crops are restricted by limited markets.
Denmark: Oilseed rape planted on 175,000ha. Crop conditions are currently reported as good.

Latvia: Winter rapeseed is covered by snow now, western parts have thin snow and crop will emerge this month. Crops suffering from vermin damage in some areas. Spring planting of oilseed rape is likely to be at normal levels, very concerned about pollen beetle control.

Sweden: Winter oilseed rape established well, 85,000ha, frost held off until late December, now snow covered, largest area of spring oilseed rape since 1970s at 50,000ha. Neonicotinoids threat is a real issue for producers, field trials underway exploring alternatives to avoid 100% crop damage from pests. Single buyer of oilseed crops in Sweden has full books and suffering oil palm competition – so further sales must switch to export markets. Would have been more rapeseed but due to conditions at planting some substitution for spring barley in central Sweden.
Austria: Oilseeds – excellent winter conditions, good rainfall, soy area is stable and drive is to increase the area.

Spain: 10% increase in sunflower up to mid-April.

Estonia: Currently snow covering but increasing winter oilseed rape crop.

Lithuania: Snow cover across winter crops, which is helpful in current cold conditions. Protein crops likely to be stable in 2013.