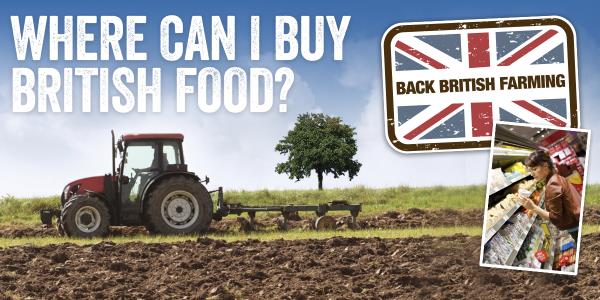 Choosing British food means you are buying fresh, quality food produced by hardworking British farmers who provide high animal welfare standards, care for the countryside and support our nation's economy.
But choosing to buy British food is sometimes easier said than done.

Food labelling
Finding country of origin information on food labels can be tricky and some packaging can be misguiding (take a look at our Shopping Guide for some helpful hints on understanding dairy labelling). Looking for the Red Tractor with a Union flag on food packaging is the best way to ensure you are choosing quality food from British farms.
Buying from a local butcher or independent retail shop does not guarantee the food you are buying is British, so it is always important to ask. Find out what questions you should be asking your butcher.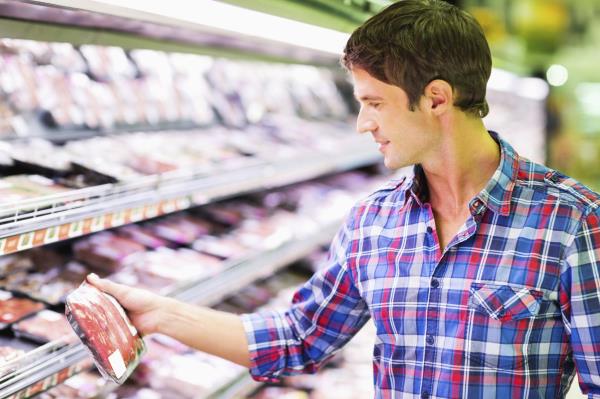 The role of retailers
Major retailers can play an important part in backing British farming so we're making it easier for you to find British foods at your local supermarket (see which retailers have signed the Back British Farming Charter).
We are asking retailers to be clear and transparent about their sourcing policies for own-brand food products. This will not only allow our farmers to produce for the market, but will also make it easier for the public who choose to buy British.
In the UK, the categories with the highest concentration of own-label sales are: Fruit & Vegetables (almost 100%)¹, Meat, Fish & Poultry (96%) (Source Nielsen Homescan FMCG, 2014.)
Therefore, retailer sourcing policies for own-label products in this respect have an impact on British farmers and growers.
Looking at each major food category, we've listed which retailers are sourcing British for their own-brand products so you can choose to Back British Farming with your shopping choices.
Please note:
The following information is from the NFU's own research and will be updated whenever possible. The NFU works closely with all the major retailers and aims to ensure that our knowledge of retailers' sourcing policies is as up to date as possible. The information provided is based on a 12 month time period.
In some instances we've not been able to obtain the exact details of some retailers' sourcing policies and this is indicated with a question mark or blank space. We would like all retailers to provide as much clarity as possible.
Looking for more ways to Back British Farming?
- Inspire the next generation - take a Why Farming Matters Teaching Pack into your local Primary school
- Buy British produce and back British farmers - we've got lots of information and guides to help you
Cook seasonally
Choosing to cook with seasonal produce is a great way to back British farming and to enjoy fresh, quality produce. Find our "What's in Season?" guide here.