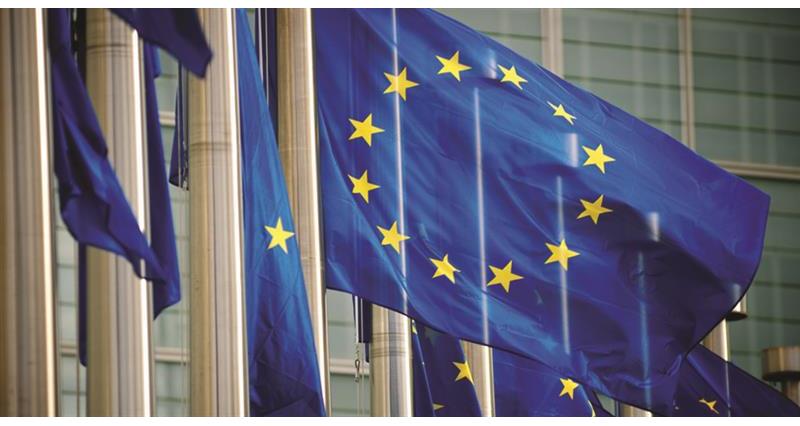 After almost twenty years of negotiation, the EU might be about to sign a trade deal with the Mercosur bloc of South American countries. Senior European policy adviser Katie Jarvis and EU exit adviser Tori Morgan take a look at what might be agreed and what it might mean for UK agriculture in light of Brexit.
What's happening and why now?
The Mercosur block of countries is comprised of Argentina, Brazil, Paraguay and Uruguay. Over the last nineteen years they have been trying to negotiate a trade agreement with the EU, with different phases occurring at different times. The most recent phase began in 2016 and since then agriculture has topped the agenda both in negotiations and in the press.
Mercosur negotiators are in Brussels from 20 – 25 June to continue technical discussions and a high level ministerial meeting is scheduled for 27/28 June. Needless to say this is fuelling the view that a deal is imminent.
Despite there being outstanding areas to resolve, there's political pressure from both sides to reach an agreement in the run up to the Ministerial this week.
From the South American side, the new Brazilian government are very 'pro-trade and pro-reform', and having left empty handed from negotiations with President Trump, they are keen to do a deal with the EU.
The Argentinians are holding national elections in autumn and their current president who is also very 'pro-trade' is not performing in the polls. An agreement with the EU would certainly re-energize his election campaign.
From the EU perspective, the current EU Trade Commissioner Cecilia Malmström is ending her term later this year and would like the Mercosur deal to be her legacy. Just this week, heads of state from Germany, the Czech Republic, Portugal, Spain, the Netherlands, Sweden and Latvia wrote to the Commission president highlighting the benefits of a deal for a number of EU strategic sectors including manufacturing, automobiles and pharmaceuticals.
What would an EU: Mercosur agreement mean for agriculture?
The European agriculture sector has been largely critical of the negotiations. There are fears that a number of sectors will suffer, chief among them beef, poultry and sugar.
As things stand, the EU has offered Mercosur a tariff-free quota of 70,000 tonnes for beef and this would have a seven year phase-in period. This offer could be increased as far as 99,000 tonnes if Mercosur can improve their offer on other offensive EU interests such as the marine and automotive sectors.
This is of great concern to Irish farmers in particular, as a trade deal with Mercosur combined with Brexit would see the EU's self-sufficiency in beef increase to 116%. It is a well-known fact that Mercosur countries are very competitive producers of beef and they could easily undercut European (and domestic) product.
In the sugar sector, rumours are flying about the level of market access offered to the South American bloc. Most recently an offer of 200,000 tonnes was suggested. As the world's largest producer of sugar cane, Brazil will have no trouble reaching this figure.
From a poultry perspective the EU is rumoured to have offered a tariff-free quota of 90,000 tonnes of chicken, but commentators suggest this could yet increase to match the beef offer of 99,000 tonnes.
Leaders from France, Ireland, Belgium and Poland have warned about the impact on agriculture and continue to remind EU negotiators that sensitive agri sectors could be at risk.
The European Farmers' Organisation Copa, as well as a number of national farmers' organisations from the member states, has been very vocal against the agreement. They are fighting against increased market access on sensitive sectors, and stress the importance the EU's standards in animal welfare, environment and food safety. These concerns are shared by the NFU and while still a member state we continue to join Copa in their call for a fair and balanced agreement with the Mercosur bloc.
However, in this trade negotiation agriculture remains on the defensive. All efforts are being employed to reinforce our message but the question remains on whether this will be enough to block the EU from making a deal.
How could Brexit impact this deal?
If an agreement is reached in Brussels at a political level this will be the first step on a long road to implementation. As the Mercosur negotiations have been ongoing for so long any agreement must be ratified by both parties the old fashioned way.
This effectively means, from an EU perspective, that it must pass through all the national and regional parliaments of each member state, which could take a significant time. On top of this, most trade agreements have long lead in times, meaning it will not be fully implemented immediately.
The UK is working to 'roll over' the existing EU free trade deals to try and ensure they apply in a UK-only context once the UK has left the EU.
You can find out more about this piece of work and the NFU's involvement here. When it comes to Mercosur, timing is everything. If the Mercosur deal were to be agreed and ratified (by all 28 members of the EU including the UK) by the point of departure we would potentially look to roll the agreement over.
However, if we were to leave before ratification it is likely that we would not seek to roll the agreement over and the UK and Mercosur would therefore need to re-negotiate their relationship in the future.
Members can rest assured that whatever the outcome NFU and BAB will be working to ensure that UK farmers are not put at a competitive disadvantage. One of our key principles guiding the NFU's work on Brexit is that international trade should respect domestic production standards. This is a principle which applies both for future UK-only deals and any agreements reached while we remain members of the EU.
More from NFUonline: