Cambridgeshire's residents are being urged to dispose of their waste safely to protect fields and the countryside as part of the county's SCRAP fly-tipping campaign.
The campaign, run by RECAP and partner organisations, is aimed at residents and businesses whose waste is sometimes fly-tipped by unlicensed and unscrupulous operators. They often use the countryside as their dumping ground.
This illegal dumping of waste has a multitude of implications on landowners, managing agents and councils. Two thirds of farmers have been affected by fly-tipping incidents.
The direct financial implications of fly-tipping removal costs for landowners are not the only costs incurred. There are also potential risks of contamination to soil and watercourses and threats to livestock and wildlife.
Specialist equipment can sometimes be required to clear waste as well, for example to access waste dumped in drainage ditches.
This is why a joint approach has been adopted in Cambridgeshire to fight the fly-tipping blight, involving organisations including the NFU, CLA, Environment Agency, Cambridgeshire Countryside Watch, the police and RECAP, which includes the district and county councils.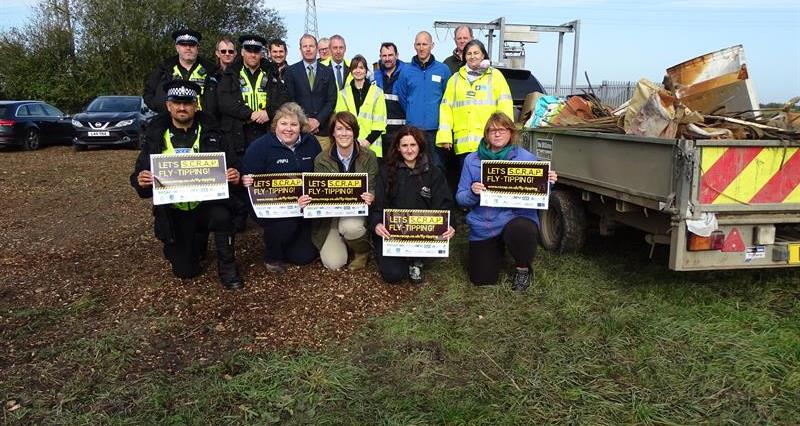 The SCRAP campaign aims to highlight that everyone has a legal duty of care to ensure their household or business waste is disposed of correctly. You can be prosecuted, even if your waste is fly-tipped by someone else.
NFU Cambridgeshire County Chairman Nigel Rome said: "Fly-tipping is criminal. It is harming Cambridgeshire's beautiful countryside, posing a danger to wildlife and livestock and costing farmers and landowners their time and money to clear away.
"We welcome this campaign and look forward to working in partnership to tackle fly tipping across the county."
Claire Wright, Regional Surveyor for the County Land and Business Association, added: "Fly-tipping is a major concern for our members, many of whom find themselves having to clear waste from private land on a regular business. Not only do they have to pick up the bill for doing so, they also face concerns about potential damage and contamination of their crops, which can have a significant impact on their businesses."
Paul Sharman, Chief Executive of the North Level District Internal Drainage Board, said: "Fly-tipping is the scourge of the Fens. It is unsightly and hugely expensive in both time and cost to deal with. To date this financial year my board has spent nearly £5000 of ratepayers' money clearing fly-tipped waste from our watercourses and land. If left, it can cause us huge problems with blocked ditches and culverts."
Peter Lennard, waste crime specialist at the Environment Agency, said: "The Environment Agency advises both businesses and the public to check on its website to see if a company or individual removing their waste has a waste carrier's licence. They should also ensure that the waste is being taken to an authorised site.
"We work with our partner organisations to investigate large-scale illegal dumping - any fly-tip that is 'larger than a tipper load' - or if the waste is hazardous or linked to organised crime."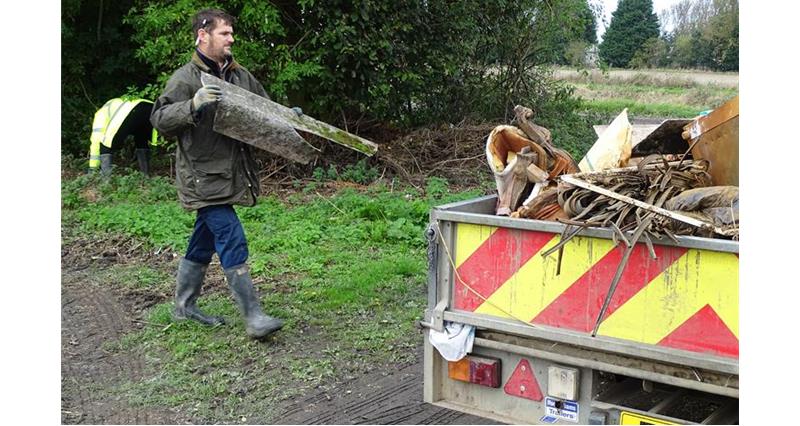 Bryony Rothwell, RECAP Partnership Manager, said: "Fly-tipping is a despicable crime and together we are saying no to it. Working with councils across the county and other partners, we want to put an end to fly-tipping in Cambridgeshire.
"Two thirds of fly-tips originate from people's homes. We urge all to make sure the person they give their waste to has a licence to carry and dispose of their waste legally. There are other options of disposing of waste in a safe manner and this includes using local household recycling centres and bulky collection services."
Residents who come across a fly-tip are asked to report them to the local council, so it can be investigated and cleared quicker and its impact on the environment can be minimised.
If you spot fly-tipping in action, stay safe and do not approach the fly-tippers. Do take note of as many details as possible, and report it on 999 as a crime in progress. For more information visit www.recap.co.uk/fly-tipping