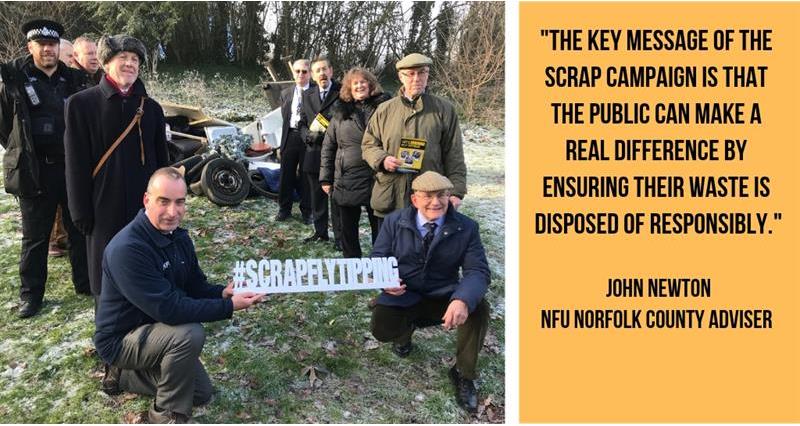 The NFU is backing a new campaign in Norfolk that aims to fight the blight of fly tipping in the county and cut the annual £1 million clear up cost.

The SCRAP campaign reminds people to check their waste is being taken away for disposal by a licensed carrier, either by asking to see a Waste Carriers Licence or by looking up the company on the Environment Agency website.
It is based on an award-winning and successful campaign continuing to be developed by the Hertfordshire Waste Partnership and its partner authorities, including the NFU.
NFU Norfolk County Adviser John Newton said:
"Fly tipping is harming Norfolk's beautiful countryside, posing a danger to wildlife and livestock and costing farmers and landowners time and money to clear away.
"We're pleased it is being tackled in partnership with the police, local authorities and other organisations. The key message of the SCRAP campaign is that the public can make a real difference by ensuring their waste is disposed of responsibly."
The campaign was launched today (Thursday 31 January) with a mock fly tip in the centre of Norwich.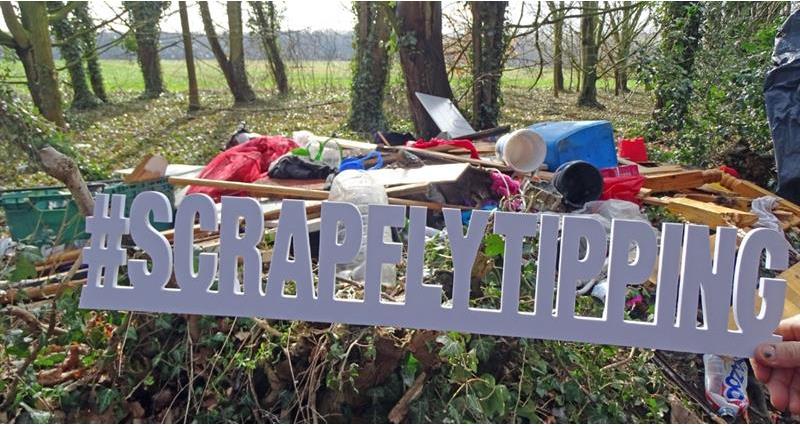 Cllr John Fisher, chairman of the Norfolk Waste Partnership, said:
"Fly tipping is illegal, unsightly and pollutes the environment.

"There are lots of ways that people can legally get rid of the things they no longer want, so in addition to asking people to avoid giving their waste to rogue traders, the SCRAP campaign will be highlighting how people can dispose of items and stay within the law.

"We're urging people to follow the simple SCRAP code and are reminding people that if it's their waste it's their responsibility."