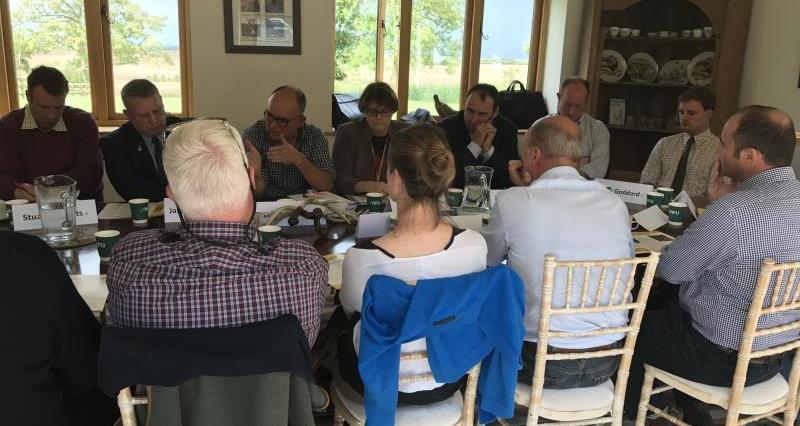 Police and Crime Commissioners are being urged to work together to improve cross-border policing and give a higher priority to rural crime in East Anglia.
The call was made at an NFU-organised meeting between farmers, Cambridgeshire Police and Crime Commissioner (PCC) Jason Ablewhite, Essex Deputy PCC Jane Gardner and Hertfordshire Deputy PCC David Gibson.
It was hosted by farmer Robert Smith on a farm with views across all three counties.
Cambridgeshire NFU County Chairman Bob Lawrence, who chaired the two hour meeting, stressed that rural crime was a major concern for farmers.
"At nearly every branch meeting I attend, the first question I'm asked normally comes back to rural crime and the impact it has on members and their farms. That's quite staggering when you consider Brexit and all the other issues we're dealing with at the moment," he said.
Farmers highlighted the impact of hare coursing on their land and the violence and intimidation that goes with it. One farmer said he had spent £30,000 on improving security but the coursers kept coming.
Coursers were brazen about their activities on social media and carried large sums of money with them for betting. The occupants of one car had £100,000 with them when they were stopped.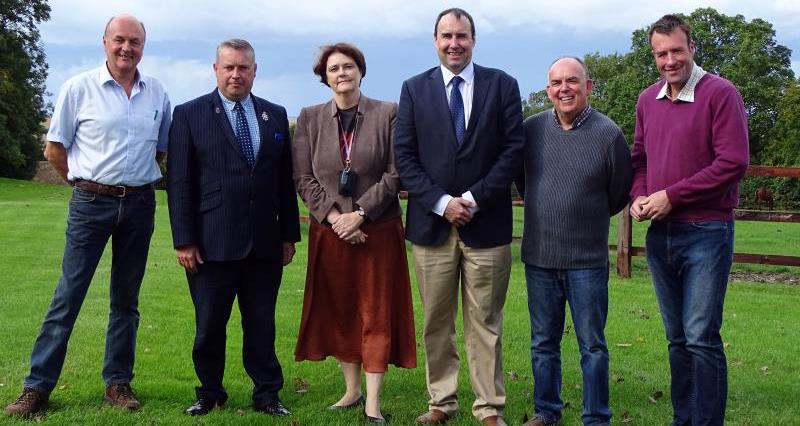 Essex County NFU Delegate Rob Stacey said: "Lack of money for police resources is one issue and then the judiciary is not doing its job properly when people are prosecuted. If there was an adequate deterrent, that would stop the coursers from targeting farms."
Hertfordshire NFU County Chairman Stuart Roberts said: "Resources and cross-border communication are key issues. The police are trying to do more with less, and that's very difficult.
"Also, if one police force is successful in tackling crime such as hare coursing, neighbouring counties are likely to face the consequences. We need to look at what can be done to improve communication and coordination across boundaries so that we are not just shifting the problem elsewhere."
Mr Ablewhite outlined the pressures facing the police in Cambridgeshire, with huge demand from its inner cities and other crimes such as child sex exploitation, drugs and domestic violence. However, he said he was determined to see the force's Rural Community Action Team continue and he had placed strong emphasis on rural crime in his Police and Crime Plan.
Jane Gardner said she understood the frustration felt by farmers about rural crime. She said that Essex was about to launch its own rural crime team and was also lobbying at national level to secure additional funding. There would be a new rural crime policing strategy as well.
Deputy Hertfordshire PCC David Gibson said the force had a rural operational support team, which worked with local police teams across the county. Each local team was expected to understand rural crime issues. He highlighted the importance of special constables and said any recruits from the rural community would operate as rural specialists.
The meeting discussed issues around travellers and illegal encampments and fly-tipping. There were suggestions that the regional organised crime unit could investigate hare coursing and industrial-scale fly-tipping.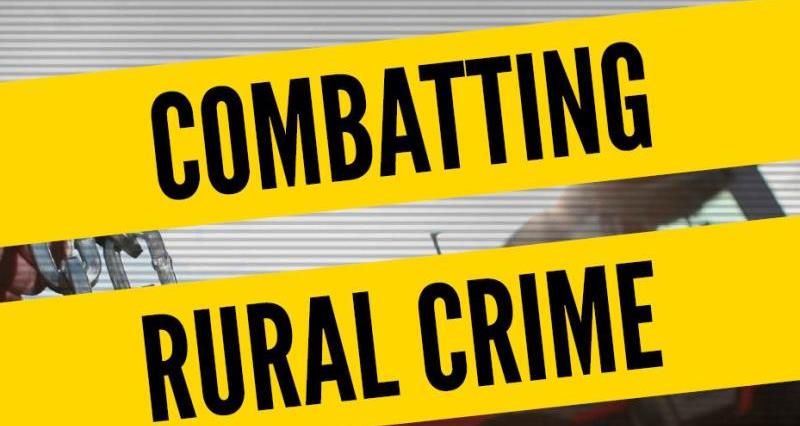 Other suggestions included better use of covert cameras, extending the use of number-plate recognition systems, and investigating how farmers can send their location to force control rooms via mobile phones when crimes are in progress.
Bob Lawrence also stressed the importance of a consistent message when lobbying MPs about increased police resources and increased penalties for rural crime.
In July the NFU launched a new report on rural crime, with specific asks for the Government, Chief Constables and Police and Crime Commissioners. You can read the report here.