Defra Secretary of State Elizabeth Truss is visiting a school in her South West Norfolk constituency today (Friday 29 January) to find out how it is putting food and farming firmly on the curriculum.
St Martin at Shouldham Primary School near Downham Market is using Why Farming Matters education packs developed by the NFU and FACE (Farming And Countryside Education) to ensure all 230 pupils discover more about where their food comes from and the countryside around them.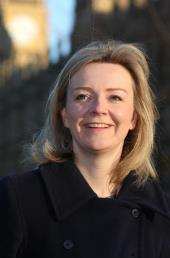 Pupils will be tackling a range of activities, from creating a food and farming collage to looking at future energy needs and finding out about the crops grown in Norfolk. Farmers Ed Lankfer and Ben Hipperson are taking a tractor into the school as well and talking to pupils about the farming year.
Elizabeth Truss said: "I want to see children more connected with where their food comes from, farming and nature. These packs are a great resource and it's wonderful to see them being used in the classroom today. This valuable resource directly supports the new rigorous national curriculum introduced by the government last year, which wants children to not only learn about where their food comes from but also the names of different animals and trees."
NFU Vice President and FACE trustee Guy Smith, who is also visiting the school today, said: "As a farmer I find it incredibly humbling that schoolchildren from non-farming backgrounds have a natural curiosity about what farmers do. The purpose of these education packs is to harness that curiosity with positive farming stories and images so we can help teachers deliver their curriculum needs.
"We've worked hard with FACE to ensure the packs provide interactive, balanced and accurate information about our industry that can be used across the curriculum, from art and design lessons to science studies.
"Today's event is all about demonstrating how schools can use these packs to bring the countryside into the classroom and help pupils find out why farming matters."
Head teacher Katherine Stephenson said: "We're delighted to be using the Why Farming Matters packs in lessons this week and really grateful to the farmers for bringing a tractor into school. It's so important that children have an understanding about food, farming and the natural environment and can start forming their own opinions about the issues involved.
"By the end of today every pupil will have spent some time finding out about food and farming. We hope to build on this by arranging visits to local farms later in the spring so pupils can discover more about what goes on beyond the farm gate."
The Why Farming Matters packs are available for free online via the dedicated website. The website also includes supplementary lesson ideas, downloadable classroom posters and a selection of video interviews with farmers.
Dan Corlett, CEO of FACE, said: "It's great to see children at St Martin's school learning more about where their food comes from and how it's grown, in a fun and interactive way.
"These resources have been designed specifically to be accessible to all schools, regardless of their location – rural or urban. Our aim is to see many more schools making use of the Why Farming Matters packs."
Photos from the visit will be available later today (Friday 29 January).