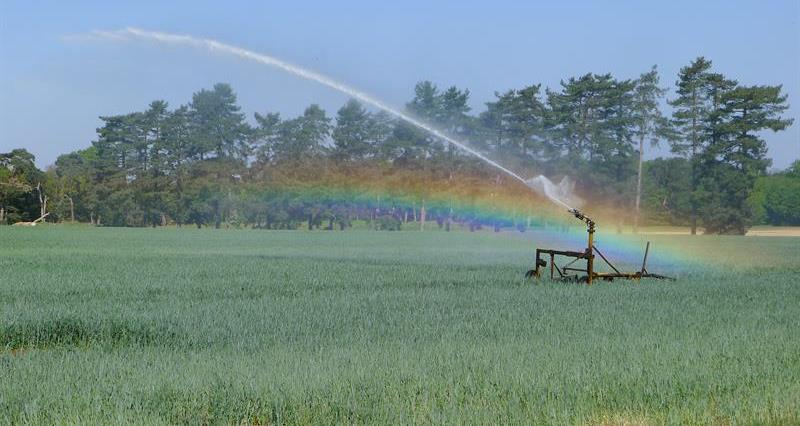 The Environment Agency has revised its '2020 irrigation prospects' to take account of the lack of rainfall in April throughout England. Prospects in many areas remain 'good', but the North West and North East of England together are described only as 'moderate'. Yorkshire, East Anglia and the South East are classified as 'moderate to good'.
'Good' status means that water levels are average or above average and supplies are expected to be safe. There is always a possibility of minor local controls on abstraction from surface water in late summer if the weather is exceptionally hot and dry.
'Moderate' prospects mean that water levels are low and so some controls on surface water abstraction are possible by midsummer if the weather is hot and dry. Controls on abstraction from groundwater are possible in small, sensitive groundwater areas.
Paul Hammett, the NFU's water specialist, said:
"Many farmers have felt the effects of a dry April and the irrigation season has started early for some. Fortunately, as a result of widespread heavy winter rainfall which was a problem for many farms, reservoirs are full and there is generally good water availability from both groundwater and surface water sources. Farmers are closely following predictions of possible hot, dry spells in the weeks ahead and what they could mean for water availability as the irrigation season builds."
Day to day irrigation practices are primarily controlled by the conditions included on abstraction licences. Abstractors must ensure they adhere to those conditions at all times.
The NFU encourages all abstractors to review their licences to ensure they can meet their needs for the season ahead. For example, we have already seen cases where growers have needed to seek licences changes to allow them to start irrigating earlier than the start date stipulated on their licences. Licence changes take time to process and abstractors needing to 'fine tune' their licences should contact their EA area office without delay.
The NFU recommends that abstractors monitor Environment Agency water situation reports produced every month, which are available online or by email on request from EA offices located in the main irrigation areas.
The NFU also recommends that members investigate the range of weather and water forecasting tools now available to help manage the risks of weather and water-related volatility.
For example, the Centre for Hydrology and Ecology (CEH), has developed a web-based tool that gives abstractors access to daily real-time river flows, soil moisture, groundwater levels and rainfall at an increasing number of sites across England. Visit the CEH Water Portal for more information.
Furthermore, CEH Water Forecasting is currently available for 250 rivers in England and, when fully developed, should help irrigators to predict river flow thresholds and therefore help them to manage the risk irrigation restrictions.
More from NFUonline: