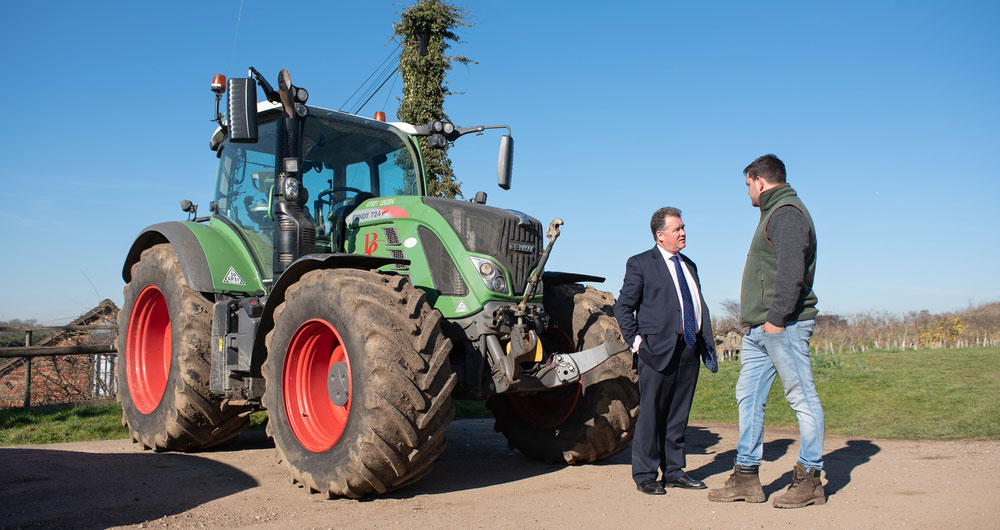 Farmers are being urged to make their views known about policing and rural crime in Hertfordshire.
Hertfordshire Police and Crime Commissioner David Lloyd is asking residents and business owners for their views in a rural crime survey. The results will help shape his updated community safety and criminal justice plan later this year.
Mr Lloyd said: "Rural communities are a really important part of the county for both residents and business. My job is to ensure that policing funds are spent efficiently and effectively to keep crime as low as possible.
"This survey is the public's opportunity to help me make a real difference in how we reduce crime and the fear of crime in the more remote parts of the county."
The consultation can be completed online here in 20 minutes. It is not just open to farmers, but also residents who live in or visit rural communities, as well as other business owners.
Questions or topics include any crimes that have affected you, was it reported to the police, what police response did you receive and do you feel safe?
This year's average £2 a month Council Tax precept increase will be used to pay for 75 extra officers and the Commissioner has backed a scheme for specials and volunteers who work just in rural areas.
Last month a pilot scheme to help victims of fly tipping including farmers and landowners was extended from two districts to four.
Landowners can apply for cash grants to clear up the rubbish left behind in St Albans and Welwyn Hatfield alongside existing members Broxbourne and Three Rivers.
NFU County Adviser Rosalind David said: "The NFU welcomes this survey and I would urge our members, and the wider rural community, to take the opportunity to comment on rural crime and policing in Hertfordshire.
"Rural crime is a major concern for farmers across the county. Whether its fly tipping, hare coursing, burglary or theft, it all impacts on the daily lives of farming families and businesses in far-reaching and costly ways.
"These survey results can help ensure that police resources are targeted in the right way, and that rural communities receive the level of service they expect and deserve."