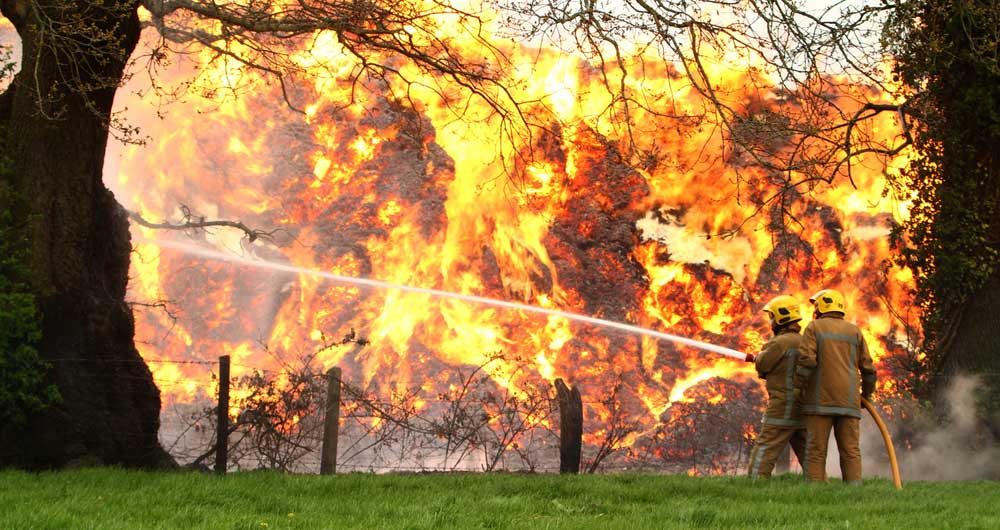 The current dry weather conditions mean much of the country is currently at a very high level of risk for wildfires. Every year fire is responsible for the destruction of thousands of acres of countryside, open spaces and wildlife habitat.
East Anglia (with the exception of a few coastal areas) is currently classed as at 'very high' on the Met Office's Fire Severity Index. You can view the Met Office map here.
The region also continues to be forecast at 'severe' wildfire risk over the coming days by the government's Natural Hazards Partnership.
NFU East Anglia Environment Adviser Rob Wise said: "The NFU is urging everyone out and about enjoying the iconic British countryside to act responsibly and avoid lighting fires and barbecues and ensure cigarettes are put out properly.
"Please follow the Countryside Code and report any fires or any activities which could cause fires to the emergency services. Farmers should also take extra precautions given the increased risk such as having checked fire extinguishers on all vehicles."
Many wildfires are caused by human error. With the increased number of people taking day trips to the countryside since Covid-19 lockdown conditions have been eased, there has already been a rise in the number of wildfires caused by, in particular, disposable barbecues.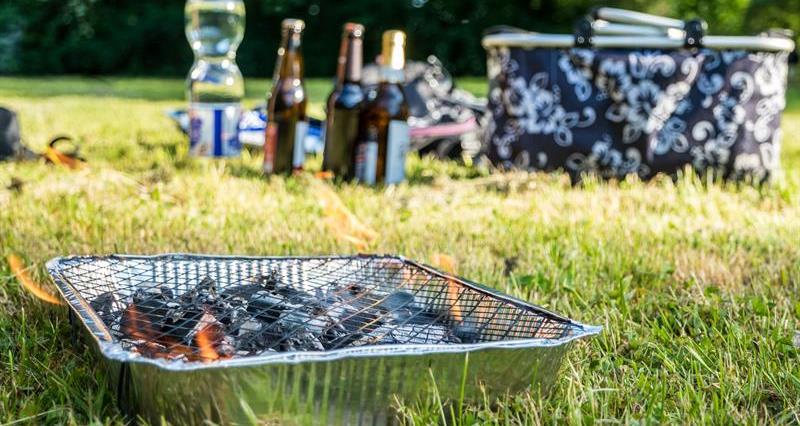 Other items that can cause unintentional but devastating wildfires are camping fires, discarded glass bottles and cigarette butts. Not only do these fires destroy the countryside, they also kill and injure the wildlife that lives among it.
Many authorities and Fire Risk Groups are currently recommending that no barbecues should be used at this time. In any event you must always have landowner permission to barbecue or light a campfire.
The NFU recommends following guidance, such as this from the Peak District National Park:
At times of high fire risk do not use barbecues.
If landowner permission has been given, you must:-
• Always site your barbecue low to the ground, ideally on a rocky area with as little vegetation as possible. Do not sit a barbecue directly onto vegetation.
• Not use accelerants (such as paraffin) to reduce the risk of splashing in surrounding areas
• Never leave a lit barbecue unattended
• Avoid overhanging trees, leaves or wood close by to your barbecue
• Have a supply of water to hand for emergencies
• After use, ensure your barbecue is fully extinguished and cold, with no burning embers
• Take all charcoal, litter etc away with you and do not discard it on site
If you discover a wildfire on open land, advice from the emergency services is:
• Get to a safe place. Wildfires can move quickly and in unpredictable ways
• Go further away than you think necessary and put a natural fire break between you and the fire if possible
• Note your location and call 999 asking for fire and rescue
• Follow instructions from the fire and rescue service
• Do not stay around to take photos to put on social media etc