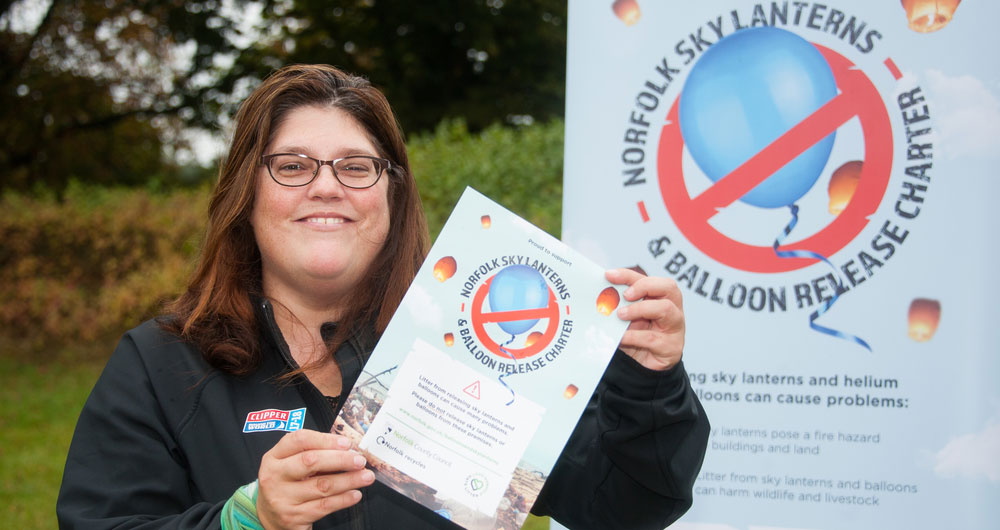 The NFU is backing a new charter that aims to ban the launch of helium balloons and sky lanterns across Norfolk.
The county council is urging Individuals and organisations to ditch these potentially harmful releases and try new and innovative ways to mark important occasions.
Its charter builds on the bans that are already in place across many areas of the country, including in Norfolk where the county council has not allowed the release of helium balloons or sky lanterns on land it owns since 2015.
Cllr Andy Grant, Norfolk County Council Cabinet Member for Environment & Waste, said: "We would love people to banish the helium balloon and leave the sky lantern at home as these outdated ways of celebrating are harmful, particularly to animals.
"Please do encourage your organisation or business to sign the charter to pledge not only that there'll be no sky lantern or helium balloon releases on their land, but also to promote new and sustainable ways to celebrate, such as using giant bubbles and flying kites or streamers."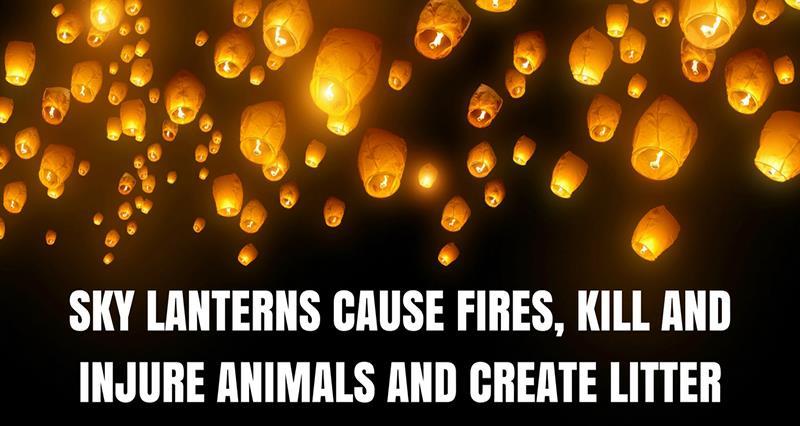 The NFU has voiced its support for the charter, as part of a long-running campaign to get such releases banned.
NFU County Chairman Nick Deane told BBC Radio Norfolk: "We are delighted that the county council has introduced the charter and we would encourage anyone to sign up.
"The NFU is extremely concerned about the risk of fire, litter in the countryside and the threat to livestock posed by these lanterns.
"It does seem extraordinary, in these times of environmental responsibility, that people are prepared to send an incendiary device into the air with no idea about where it will land."
Figures show that Norfolk Fire and Rescue Service has been called to six reports of fires caused by sky lanterns since June 2014.
Three of the calls related to sky lanterns in trees and in one incident a lantern set alight to 200 square metres of marram grass at Waxham.
To find out more, and download the charter pledge poster to display at your home, organisation or business visit: www.norfolk.gov.uk/balloonsandskylanterns