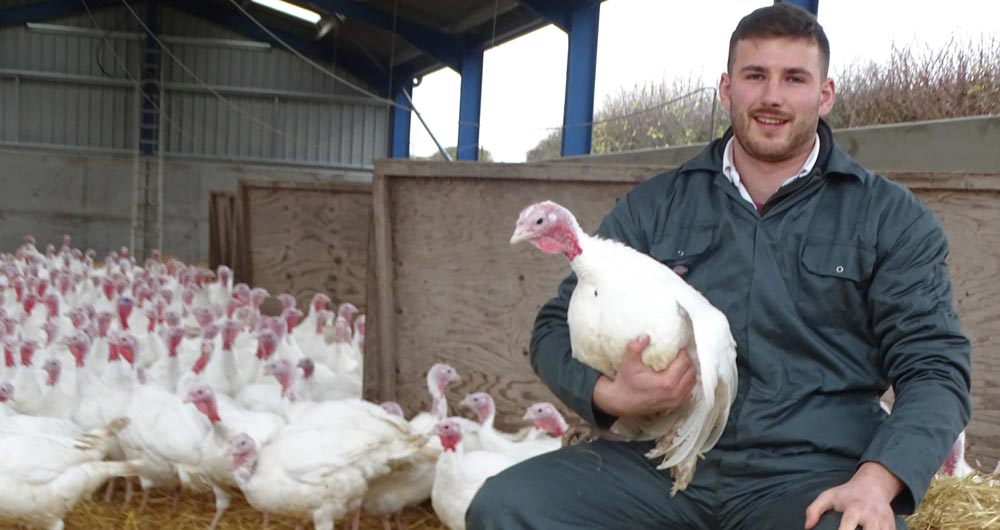 Farmers are joining forces on social media on Friday (4 December) to showcase the best of British turkeys this Christmas.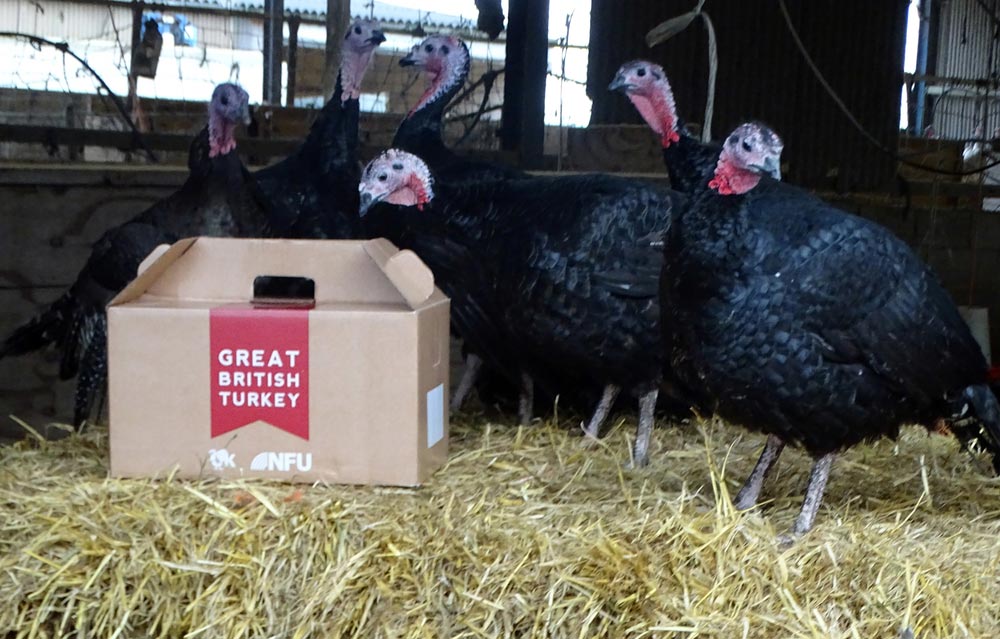 Messages, photos and videos are being posted on Twitter, Facebook and Instagram using #BuyMyTurkey to remind the public to start thinking about the centrepiece of the Christmas dinner table – a traditional British farm fresh turkey.
Shoppers can support British farmers by choosing a bird that has been reared locally. By sourcing a turkey from your local producer this Christmas, you'll be getting a high quality bird which has been raised to world leading standards, at the same time as cutting your own food miles and supporting the rural economy.
Watergate Farm in Bedfordshire is one of the farms supporting the campaign. The Hunt family farms around 6000 turkeys, both bronze and white across several different breeds. They are all barn and straw based, with the majority roaming free range, and the rest having access to open outdoor yards and open-sided barns.
Farmer John Hunt explains why you should make it a British farm fresh turkey for this extra-special meal.
#Buymyturkey day from Brian Finnerty on Vimeo.