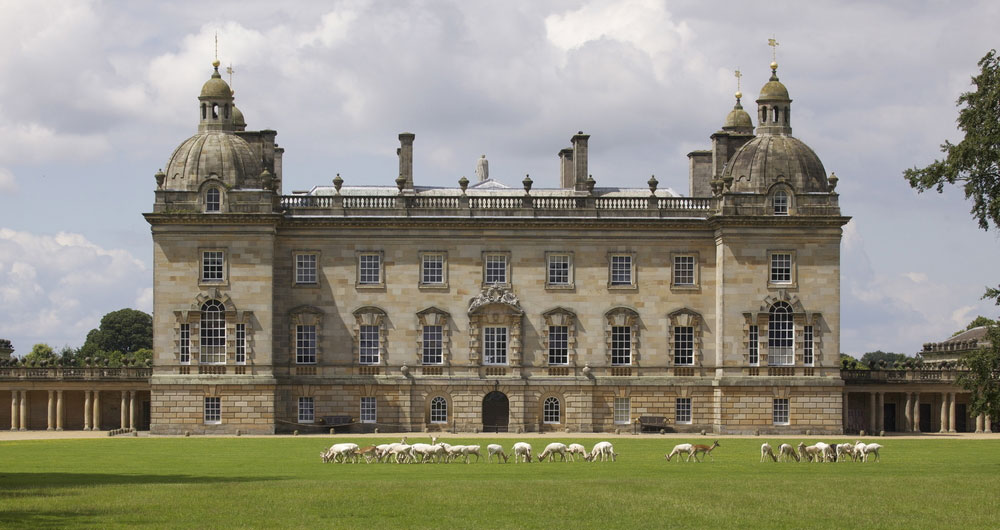 Farmers will find out how a Norfolk estate is working to make its farm fit for the next 100 years as part of NFU Norfolk's centenary celebrations.
Mid Norfolk branch is hosting a farm walk at Houghton on 21 May, which will include a look around the farm and an afternoon tea.
In 2001 Houghton's 3,200 acre farm began a staged conversion to organic farming under the leadership of Lord Cholmondeley, who expressed a wish to work with nature and have a sustainable business with better rotations and a true mixed farm.
The farm's enterprises include 500 autumn calving jersey cows, 350 acres of let organic vegetables, a let outdoor pig unit, let organic broilers, 100 suckler cows, 500 sheep and arable crops.
There have been many changes over the past few years, including the introduction of a dairy enterprise.
However, its brand new dairy is not full of robotic automation, as might be expected. Instead, it relies on good stockmanship and a motivated team of people. Houghton does, however, use an electronic identification system for the cows and automatic drafting of the cows.
The overall target for the business is that the farm is sustainable and profitable within five years, without any subsidies.
The strategy for this is to work with specialists who have strong knowledge, skills and markets. This is particularly relevant to the dairy, pigs, poultry and vegetable enterprises. Looking after the core business is the key, with all enterprises needing to contribute to the overall business.
One of the big challenges is to find sources of nutrients (N,P,K), especially on light sandy soils.
Traditional cattle breeds fit an extensive system, grazing traditional parkland and also have a picturesque quality around Houghton Hall.
Houghton has found livestock enterprises that are profitable but also provide a good source of soil nutrients, something that is vital to securing the long-term viability of the organic farm.
The branch visit starts at 12.45pm on 21 May. Further information on the NFU Norfolk centenary events is available here.