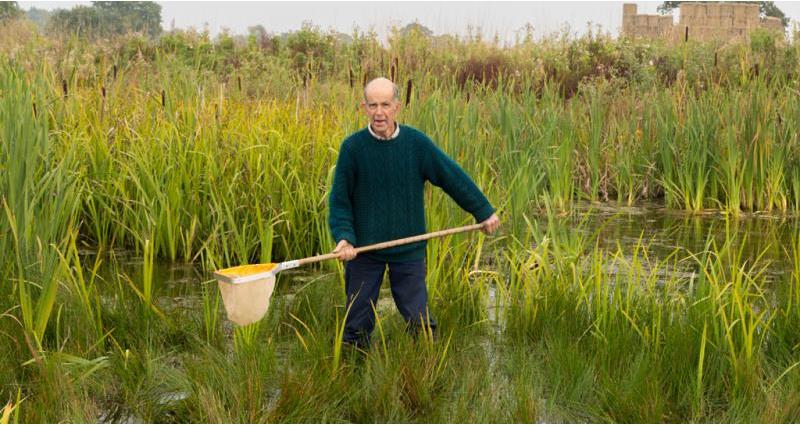 Pic: Wildfowl & Wetlands Trust

An NFU member hailed as 'a conservation stalwart of the very best kind' has been honoured with a national award for wetland creation.
Richard Waddingham from Norfolk accepted the Marsh Award for Wetland Conservation at the AGM of the Wildfowl & Wetlands Trust.
Richard has farmed at Manor Farm, Briston, in North Norfolk since the 1950s. He said: "I think, as a country, we're on the threshold of realising that water management is as important to us as food. The ponds are special because I haven't made them; they are the source of two rivers and I'm the watershed between them."
Manor Farm is a commercially successful business. Its 243 hectares are farmed with a mix of eight crops and livestock. There are also orchid meadows, grassland margins, old hedges, blue-bell woods and 40 or so small marl-pit ponds.