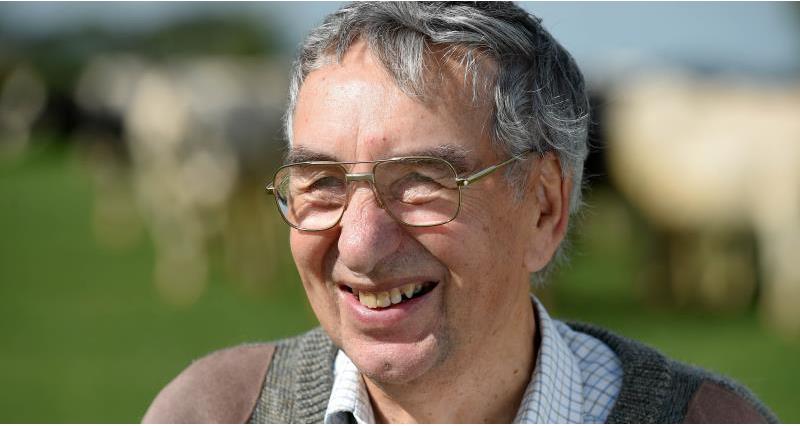 Arable and dairy farmer William Brigham has been a member of the NFU for well over half a century – and actively involved with the organisation for much of that time.
The former branch and county chairman also served on the NFU's national dairy board, so he has a remarkable insight into how it has worked at local, regional and national level.
William farms in a family business, L.G. Brigham & Sons, with his brothers Eddie and John and his son Philip.
They have a milking herd of about 150 cows as well as 300 acres of land on the home farm. The farm also includes a fishing lake diversification on 24 acres, 112 acres of off-lying land and 100 acres of rented land.
"If the NFU wasn't there, we'd all be running around trying to invent it," said William, from Lyng near Norwich.
"It's been a very important organisation to me and I try and get people who are not members to wake up to the fact that it needs their support as well.
"I think the best thing about it is you have like-minded people you can talk to and an organisation that can advise you, help you and, on occasion, stop you doing something that could cost you a lot of money."
William's father Lawrence Brigham and uncle Oscar Brigham were NFU members but resigned from the organisation over its support for the 1947 Agriculture Act.
"They had rented some farmland out after the war but then couldn't get the tenant off the land because he had security of tenure under the new Act. My uncle blamed the NFU for that," said William.
After leaving school William didn't immediately go into farming as he was more interested in engineering, but when he returned to the family farm in the early 1960s he decided the business should re-join the NFU.
"I felt that the NFU was the right organisation for our farm, especially with its links to NFU Mutual as well," he said.
His friend and fellow farmer Peter Thomas suggested they should start attending branch meetings and William went along, following in Peter's footsteps as chairman of the branch.
Later, in 1991 he was elected as NFU Norfolk County Chairman, just as the NFU's move towards regionalisation was causing concern in Norfolk and some other counties.
"At my first executive meeting there was a resolution that Norfolk should withdraw from the national organisation and go on its own," said William.
"We had visits from the great and the good of the NFU over that period, all wanting us to stay within the national umbrella. Personally I felt that NFU Norfolk would not be able to replicate the advice and services that the national NFU offered. I just didn't feel it was viable.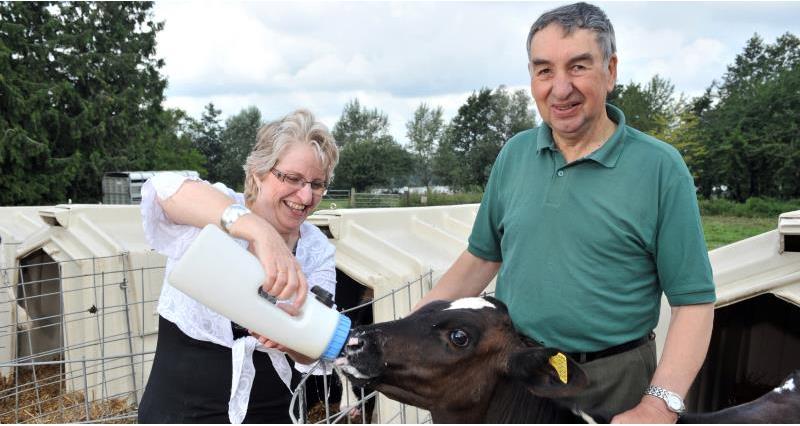 "I suppose I did enough to persuade people who may have been sitting on the fence to change their minds and we managed to win the day. That was important as I know that Cornwall was considering withdrawing as well, with members there waiting to see what decision Norfolk reached."
William was grateful for the support he received from the NFU, and fellow Norfolk farmers, in 1999, after protestors invaded the farm to attack a trial crop of genetically-modified maize.
"I remember walking into a room of Norfolk farmers after that and they all applauded me. We had been participating in a legal trial and there was no question that farmers and the NFU were behind me," he said.
After the protestors were cleared of criminal damage charges, NFU President Ben Gill wrote to Home Secretary Jack Straw to raise his concerns.
Mr Gill said: "We find it extraordinary that even with such clear evidence a not-guilty verdict was reached. This gives the green light to wanton vandalism and trespass."
Find out more about NFU Norfolk's first 100 years by clicking on the links below: