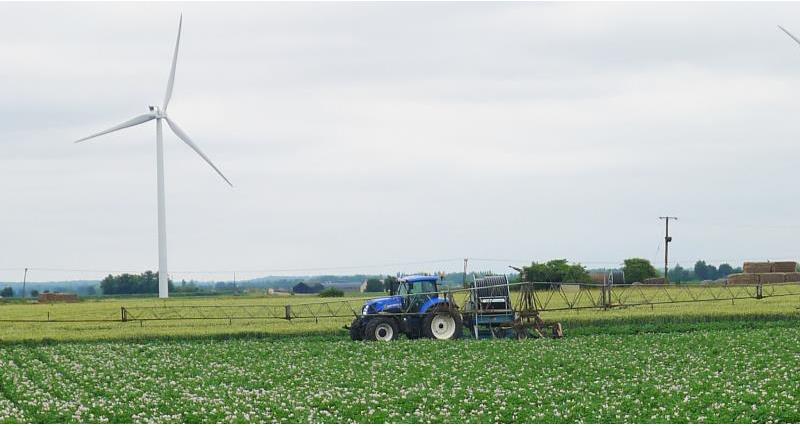 The annual meeting of the fenland North Level Abstractor Group, hosted and organised by the North Level Internal Drainage Board, proved to be a useful forum for promoting integrated and innovative water management among farmers, the IDB and the Environment Agency.
The group and IDB are fully engaged with Water Resources East to explore opportunities for the long term storage and use of water for food production – water that would otherwise be pumped out to sea.
It is most recent 25 year water resources management plan, Anglian Water is proposing to construct – in the longer term – reservoirs in south Lincolnshire and the Norfolk fens. It is possible that these could become multi-sector schemes that will benefit not just public supply but provide water to farms whilst enhancing the environment.
Early irrigation prospects for 2020 are described as 'good' but farmers described difficulties last year in getting the right volumes of water to the right places. One useful outcome of close engagement between the North Level IDB and its vegetable growers is closer dialogue on the board's wed cutting programme. Growers are encouraged to identify their 2020 production sites on catchment scale maps to help the IDB to plan its summer weed cutting operations in a way that minimises impact on access to drainage water.
Farmers who use trickle methods of irrigation on potato and vegetable crops are reminded of the need to ensure they obtain a new trickle licence or vary their existing spray licence to ensure compliance with 'new authorisations' abstraction rules.
As part of the same new regulations, the IDB has applied for four new licences to ensure compliance with historic transfers of water between different water bodies in the fenland north level.
As a service to its rate payers and farmers, the North Level IDB is hosting local weather information on its website.
More from NFUonline: