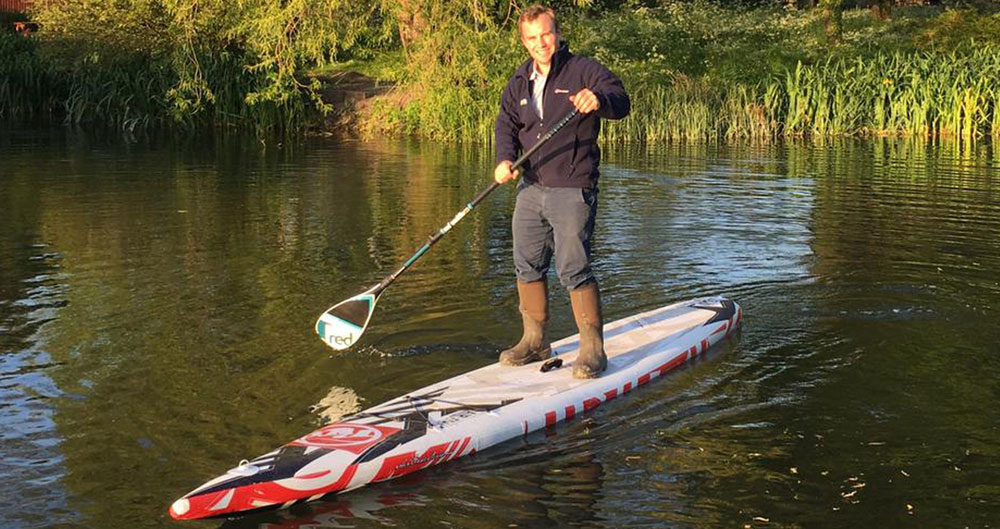 NFU County Adviser Oliver Rubinstein is undertaking a series of gruelling challenges on land and water to help two rural charities.
Oliver, who covers Bedfordshire and Huntingdonshire for the NFU, aims to turn miles into cash, travelling 1,587 miles to raise the same amount of pounds for Beds & Cambs Rural Support Group and RABI.
To reach this target he is planning a series of ultra-endurance races this summer, including a paddleboard race along almost 50 miles of the Thames and a marathon 1,440 mile cycle from Inverness to Llandudno.
Oliver said: "I've completed the first stage, a 44 mile paddle along the Norfolk Broads in just under 10 hours, but there's still a long way to go so I'd be grateful for any support in aid of two really good causes.
"Eating the right diet is a vital part of training for challenges like this. Alongside the fundraising itself, I'll also be taking the opportunity to showcase the best of British produce I'll be consuming to help me over the finish line."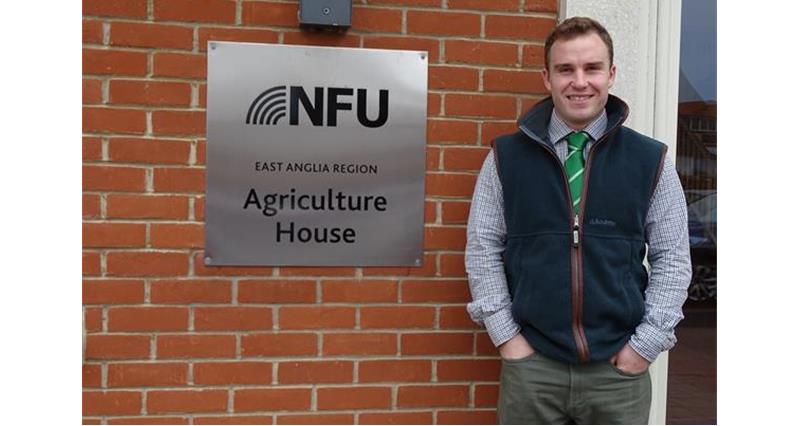 The remaining challenges Oliver faces are:
• 15 June, Thames Ultra, 47mile standup paddleboard race within 10 hours
• 6 to 16 July, Pan-Celtic Race, 1440 mile unsupported cycle race from Inverness to Llandudno (via the Highlands, Ireland and west Wales), to be completed in a maximum of 10 days. All equipment must be carried.
• 22 September, the Great Glen Challenge, 56 mile standup paddleboard race traversing Scotland via the length of Loch Ness, within 11 hours.
Donations can be made via the following link: https://www.justgiving.com/fundraising/oliverrubinstein
About the charities
Beds and Cambs Rural Support Group has provided free, confidential, practical and emotional support for members of the rural community for the past 20 years. Given the huge range of issues the farming community is currently facing, the need for its services is greater than ever. However, the charity needs in the region of £5,000 a year to provide these valuable services and cover its running costs.
The Royal Agricultural Benevolent Institution was founded almost 160 years ago. It offers financial support to farming people in hardship, of all ages, treating every application for support on its own merits. This includes both short-term and longer-term support to members of the farming community.