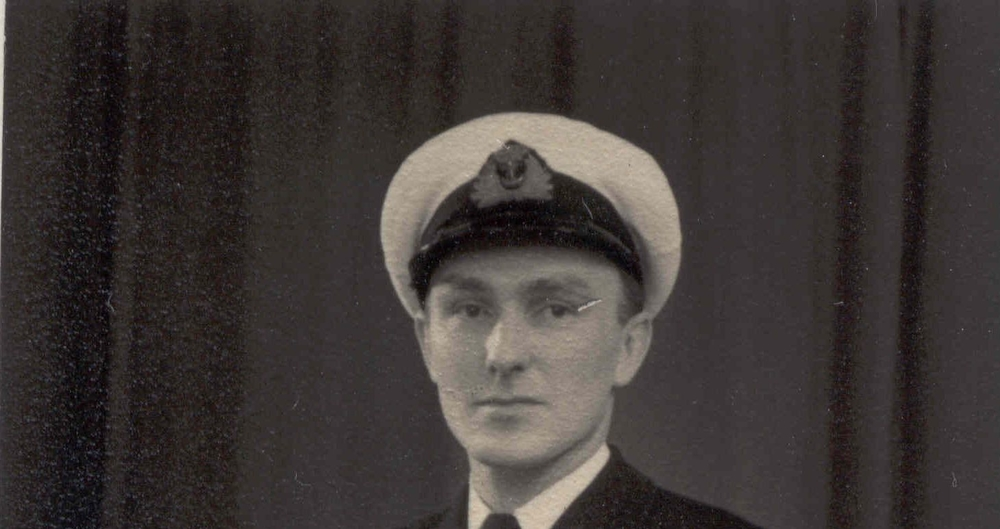 Tony Tuke (picture credit Ian Grace)
September 2020 marks the 80th anniversary of the Battle of Britain: a seminal event in British history, when Hitler's flying legions were dealt their first reverse and a few thousand airmen protected our shores from imminent invasion.
One of these pilots was Anthony 'Steady' Tuke. Martin Stanhope, Countryside magazine editor, finds out more:
"In 1938, with war imminent, he joined the Air Branch of the Royal Navy, as so many of his generation did," recalls his son, Adam. "They were looking for pilots and academia wasn't really his thing, so he signed up as an officer cadet." He trained on the De Havilland Tiger Month, flying solo after just 7 and ¾ hours training.
Speaking to the oral histories project of the Imperial War Museum, Tony spoke of the initial excitement of war being declared and the expectation that it would likely be finished by the following Christmas. But events, as history tells, took a very different turn.
An illustrious career
Tuke was just 19 when he joined his squadron, the first operational squandron of Fairey Albacore torpedo-bomber biplanes, based at Ford in Sussex. A month later, with the war hotting up, the squadron moved to Detling, Kent, to provide cover for the Dunkirk evacuation by harassing German military formations, and, on 31 May, bombed road and rail targets at Westende and E-boats off the Dutch coast at Zeebrugge.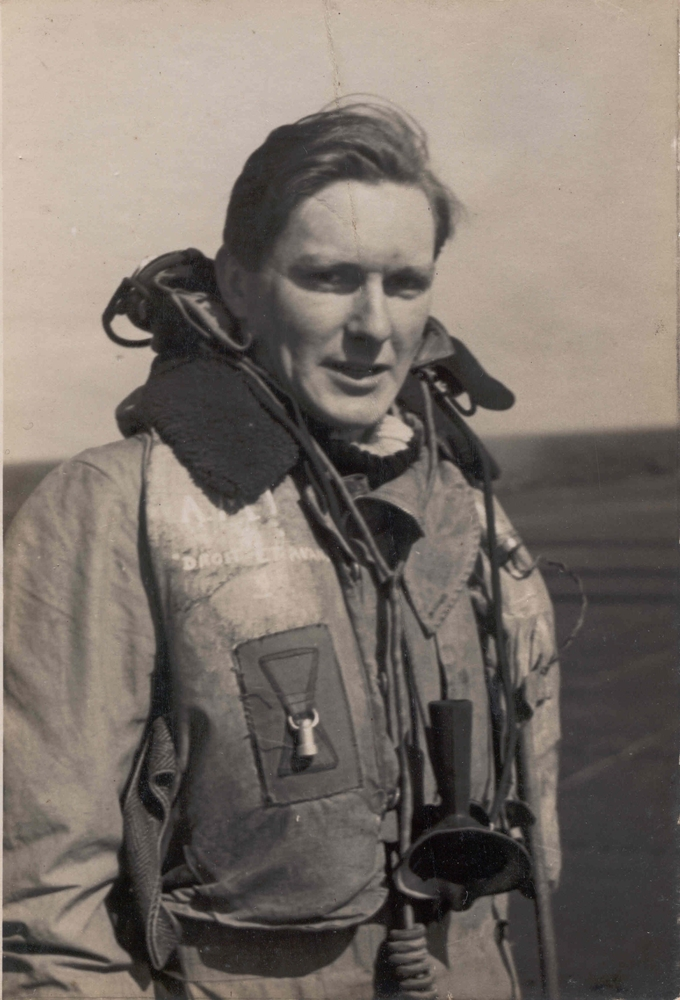 Tony Tuke (picture credit Ian Grace)
Then, on 11 September, at the height of the Battle of Britain, Tuke flew one of six Albacores, with an escort of six Blenheim fighters to attack a convoy of invasion barges off Calais. Descending from 10,000-feet he witnessed, with some trepidation, Messerschmitt 109s taking off from an airstrip near Calais – "we could see them taking off and about three minutes later they were behind us," he recalls, as an aerial battle involving at least two dozen aircraft quickly became a ferocious battle.
"The first I really knew about it was the tracer bullets flying either side of my head," he added, and was forced to jink and slow to outmanoeuvre the faster, deadly German aircraft while naval airman Robert Mathews took aim from the rear of the cockpit to fire his Vickers machine gun in defence, until wounded in the shoulder.
The cockpit, however, was riddled with bullets, the main spar shot away, and the plane controls badly damaged, and Tuke's observer, sub-lieutenant EG Brown wounded in the head.
"There was one cloud in the sky, so I thought I'd head for that, as somewhere to hide." Despite a badly mauled plane and both tyres being punctured, Tuke nursed his aircraft home to Bircham Newton and landed safely. Others were not so fortunate; in the same mission two Blenheims and an Albacore were shot down. "That was when I got my first DSC," he added.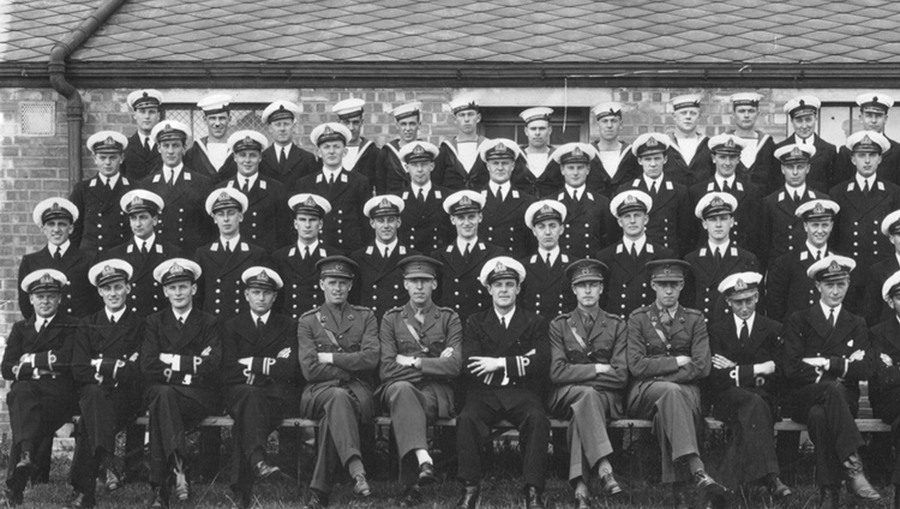 Tony Tuke (picture credit Ian Grace)
From that point on, Tuke's service record eerily mirrors the devastating global nature of the war with postings on aircraft carriers in some of the world's most dangerous waters. This included flying off HMS Formidable and, in March 1941, he took part in the Battle of Cape Matapan with the squadron attacking and hitting the Italian battleship Vittorio Veneto.
In January 1944, Tuke, now an acting lieutenant-commander embarked on the escort carrier HMS Shah for the Indian Ocean, where on 10 August, 1944, he spotted and attacked U-198. After a two-day hunt, the Indian sloop Godavari and the frigate Findhorn sank the submarine with depth bombs north-west of the Seychelles. Tuke was awarded a Bar to his DSC for his courage, leadership and determination.
"The thing that stands out is his longevity," continues his son Adam. "He was in front-line service for four and half years – from the Battle of Britain to the Mediterranean, the Desert War in north Africa, the Atlantic and Pacific, often protecting the vital convoys as they were preyed upon by U-boats.
In those days, particularly if you were flying off aircraft carriers in a single engine plane, your chances weren't that promising. If there was a mechanical fault or the aircraft carrier changed direction under radio silence, you would have to ditch into the sea. It was a very precarious existence."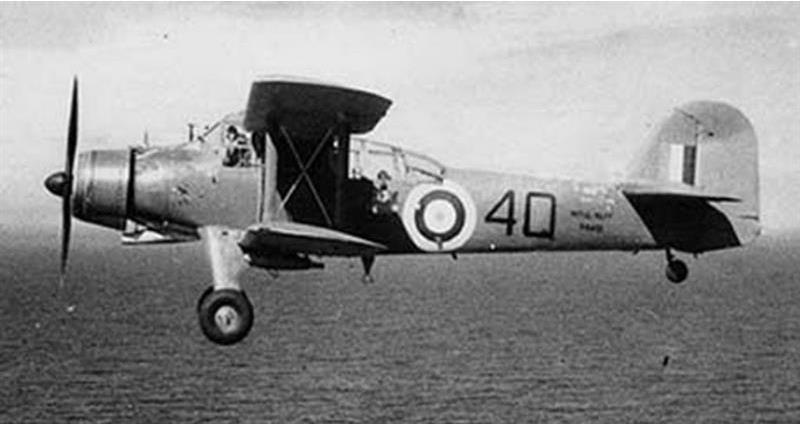 Biplane bomber: The Fairey Albacore bomber, known affectionately by its crews as the 'Applecore' (picture credit Ian Grace)
In total during the war he undertook a staggering 110 operational sorties, completing more than 100 deck landings, and surviving 3 forced landings, including one in the Indian Ocean.
However, the strain had taken its toll. "I wanted the war to end; I'd had enough. In the last part of the war, I had 'the twitch' and wanted it to finish," Tony said years later.
A mutual acquaintance
"After Dad was invalided out of the Navy in September 1948 , he was left with a wife and family to support and no real qualifications apart from his wartime experience," continues Adam. "I'm not altogether clear how he took up employment with NFU Mutual; he probably answered a newspaper advert and went from living in the Isle of Wight to working in Essex.
"He was raised in rural Suffolk, so I think his ultimate ambition would have been to become a farmer himself. But sadly, at the time, I don't think he could afford to buy his own farm as land became quite expensive after the war, so he began working in Epping, looking after the NFU's Epping, Ongar and Harlow branch.
"He had all the traditional roles of a group secretary; selling insurance, but also helping out with legal matters, local property disputes, rights of way issues and so on." He served his local members for more than 35 years, organising countless dinner dances, assisting with ploughing matches, helping to organise the Ongar Show, and even, on occasion, acting as ring announcer."
And every Friday, he'd meet up with local farmers at the Chelmsford Corn Exchange to discuss their issues and the current state of farming. He was also known to give stern advice to local young farmers whose cars met untimely ends after evenings out and is remembered by another as "always well-spoken, polite and a dapper dresser."
"He was also a keen shot," continues Adam, "and, in later years, with spaniels at heel, became a picker-upper at some of his local shoots. He was never a great walker as such, but certainly had a love and respect for the countryside, being born and raised in the Suffolk countryside."
In common with many of his generation, however, he wore his service record lightly and sadly passed away in 2010, but son Adam remembers accompanying him to reunions of the Fleet Air Arm in London and slowly finding out more about his military career.
A curious nickname
To earn the nickname 'Steady' implies a coolness under fire and it's often reported that he gained the moniker through his aerial prowess and ability to take off and land from the rolling deck of an aircraft carrier. Speaking to the Imperial War Museum many decades after the war, however, he scotches the tale and reveals its true origins.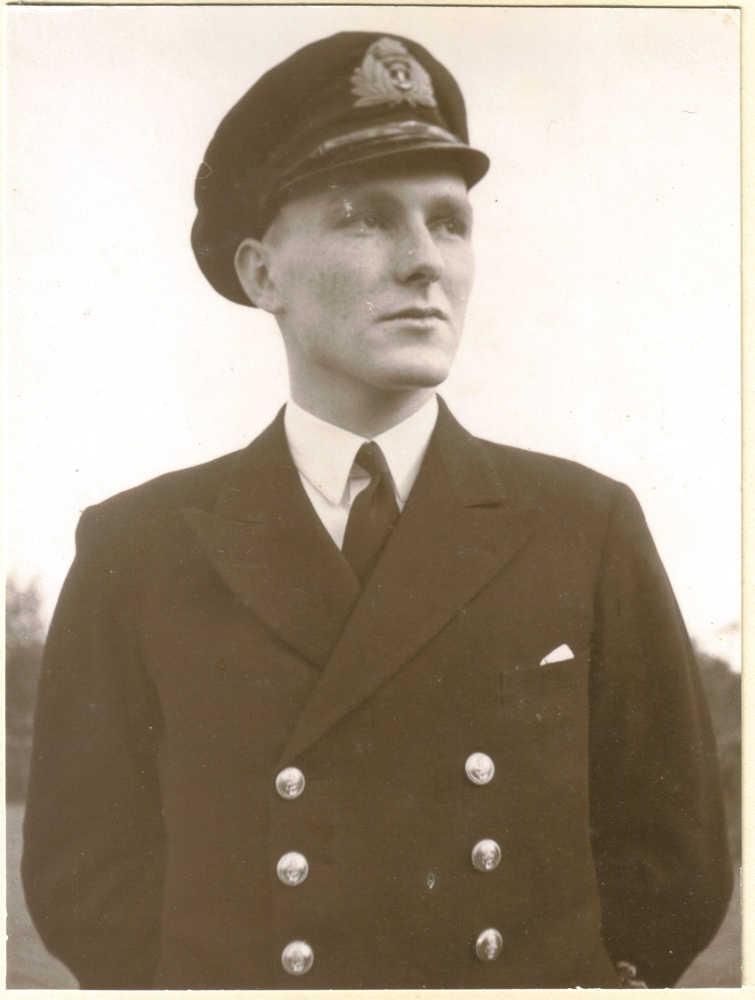 "Towards the end of our training we went up to Greenwich for a party and ended up at an old skittle alley," he says.
"I was being pressed to drink more beer. But I was one of two pilots who hadn't taken his final test," and the examiner at the time was known for his sternness, "so I said I'd better stop in preparation for my exam the next day. Some wag said: "Ah, good old 'Steady Tuke' – and that name stuck forever! Everyone thinks it's because of my record of deck landings, but it's nothing to do with that. I hadn't even started deck landings at that point."
So there you have it, while his nickname may have had less than glorious origins, it's clear that Anthony Tuke's understated determination and 'steadiness' is worth remembering and we're certainly proud to know that one of the few was also one of us.
More from NFUonline: