Hare coursing and fly tipping topped the agenda when the new Police and Crime Commissioner for Cambridgeshire met farmers to discuss rural crime.
Darryl Preston spent three hours with NFU members, hearing from them about rural crime and seeing for himself the impact that it has. He was taken to an orchard near Wisbech where fly tipping is a regular occurrence, including the dumping of tyres, household items and building material containing asbestos.
Farmers explained that, although they were the victims of crime, they had to pay to clear up waste that has been dumped in the countryside. Prosecutions for fly tipping were rare, and the penalties low.
For this discussion, the group was joined by Bryony Rothwell, RECAP Waste Partnership Manager for Cambridgeshire County Council. Part of Bryony's role includes co-ordinating the SCRAP fly tipping campaign, which aims to reduce incidents across the county.
At a neighbouring farm, farmers explained how hare coursers were becoming more violent and intimidating, regularly driving across crops, damaging gateways and threatening anyone who tried to challenge them. Any fines imposed by the courts are no deterrent because of the large sums of money involved in coursing.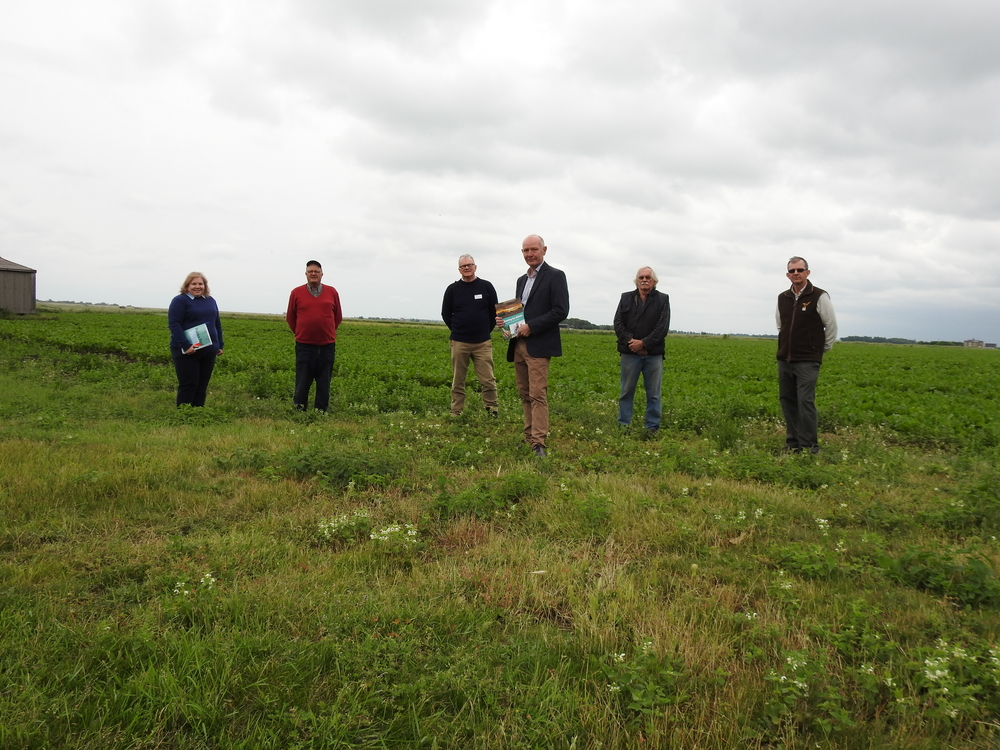 NFU County Adviser Hannah Padfield, who organised the meeting, said: "Members praised the work of the county's rural crime team (RCAT) and it is welcome news that the team is due to be strengthened later this year, but they cannot be on duty all the time.
"With the PCC responsible for strategy, rather than operational matters, we asked him to look at the strategic need to improve awareness of rural issues within neighbourhood policing teams so they can work with district councils on fly tipping matters, as well as providing back up support to the RCAT on hare coursing."
Mr Preston thanked NFU members for taking the time to speak with him about their experiences of rural crime. He plans to work with partners, MPs and neighbouring PCCs on issues including tougher sentencing and improving farm vehicle security.
"I understand the problems and I understand your frustration. Most of Cambridgeshire is rural and rural crime is a top priority for me," he said.
"I am heartened to hear such strong praise for the RCAT team and really pleased that the Chief Constable plans to bolster that team. I would like to see us go further. There is scope for the expertise and knowledge within the team to be shared within neighbourhood teams so that rural communities can appropriately be supported.
"My first major project as Police and Crime Commissioner for all of Cambridgeshire and Peterborough is to set the Police and Crime Plan, which establishes policing priorities for the next three years.
"I will be going out to consultation on my plan, which includes a focus on rural crime, this week. I urge all NFU members to visit my website and make sure their priorities are covered."