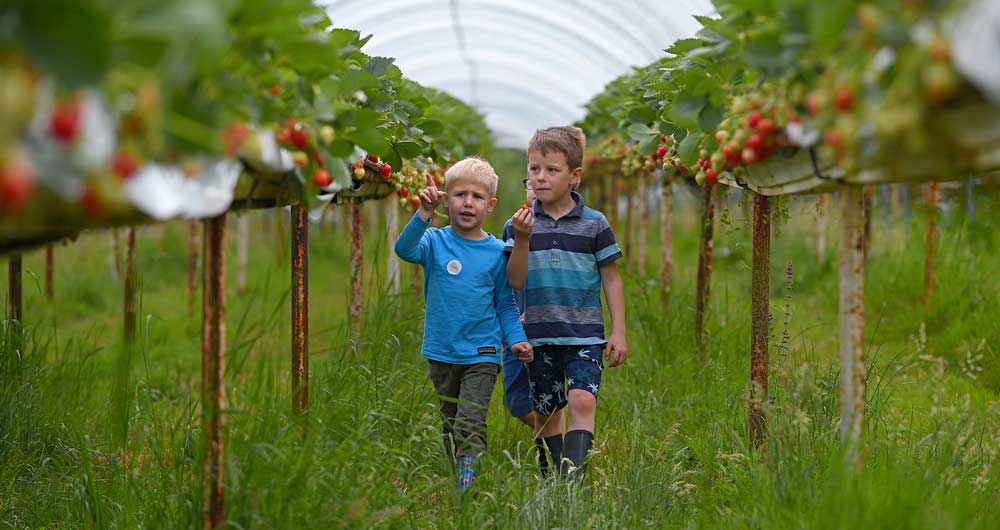 Farmers in Suffolk are marking 100 years of NFU history with a unique photographic record of agriculture in the county today.
The NFU has worked with photographer Warren Page to capture 20 images that depict a year-in-the-life of Suffolk farming. The project forms part of centenary celebrations for the NFU's county branch.
The aim is to reflect Suffolk agriculture as it is in 2020, featuring different farming sectors and farm diversifications and with a strong focus on the people who work within our vital food and farming industry.
NFU Suffolk County Chairman Glenn Buckingham said: "The centenary is a wonderful opportunity to reflect on everything that farmers have achieved over the past 100 years but it's not all about our history.
"We also want to celebrate Suffolk agriculture as it is today – and these 20 striking images will provide a lasting legacy of food and farming in our centenary year."
The exhibition was due to be unveiled at Suffolk Show 2020 but we are putting the photos online instead so they can still be enjoyed despite the show's cancellation.
About the photographer
Warren Page is a professional photographer based on the Essex/Suffolk border with more than 25 years working for newspapers, magazines, businesses and organisations. More information about Warren is available here.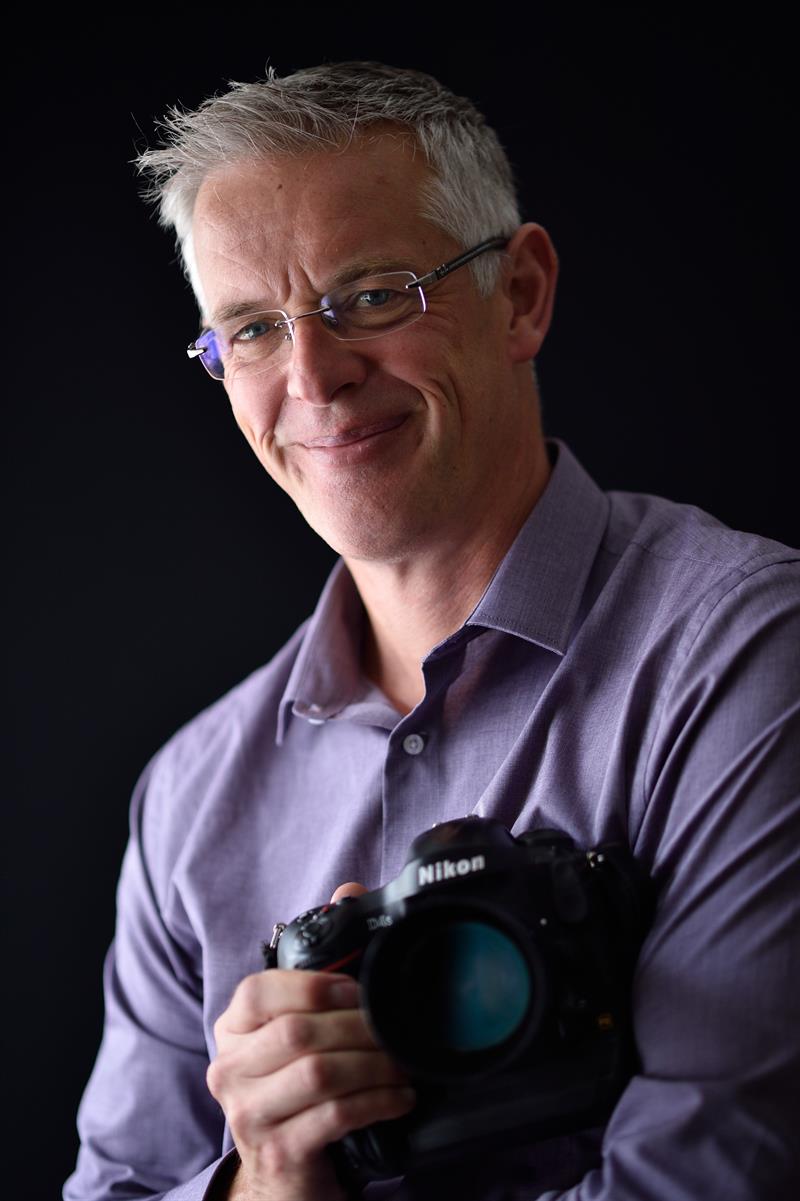 NFU Suffolk centenary: A year in pictures
Click on an image below to open the photo gallery. You'll also find behind the scenes notes from the photographer, Warren Page, under each image: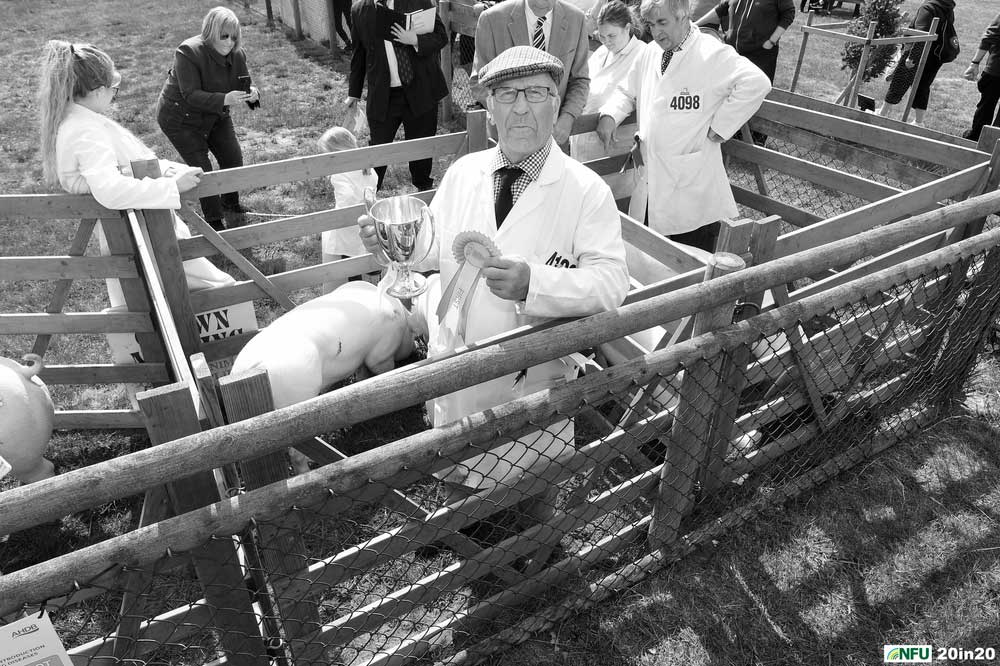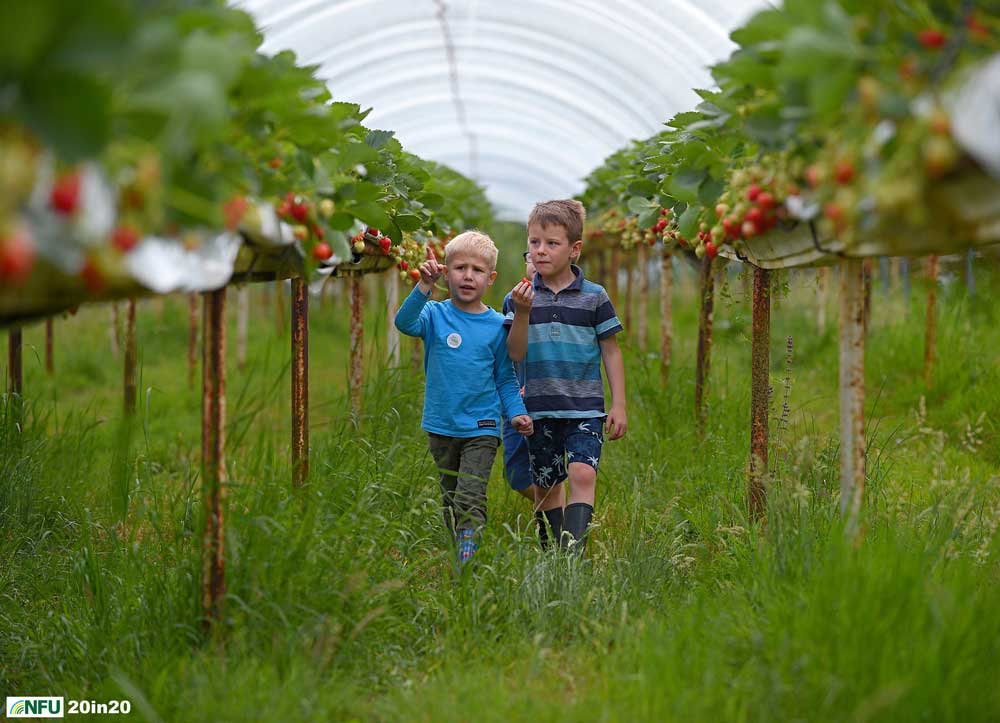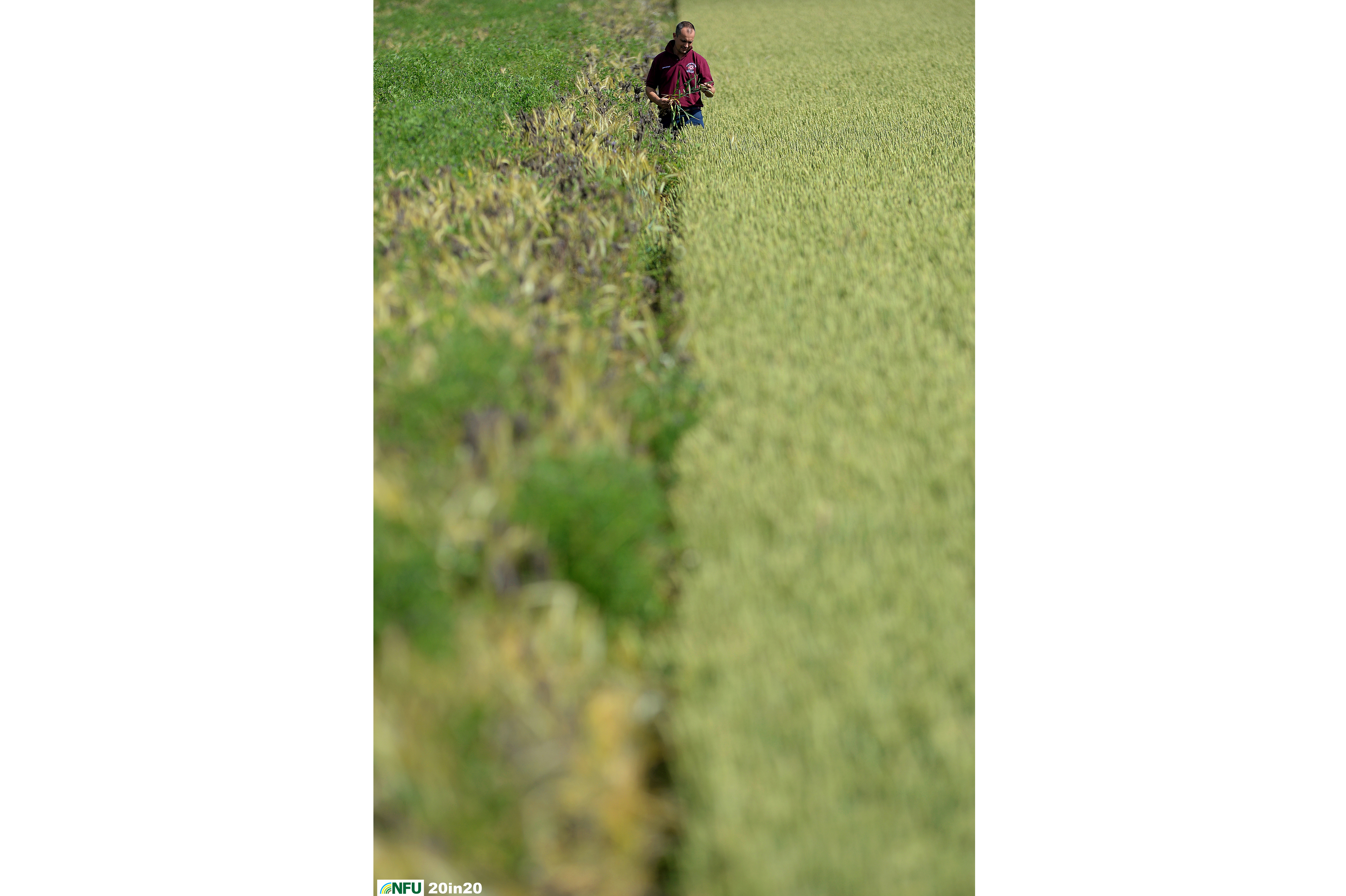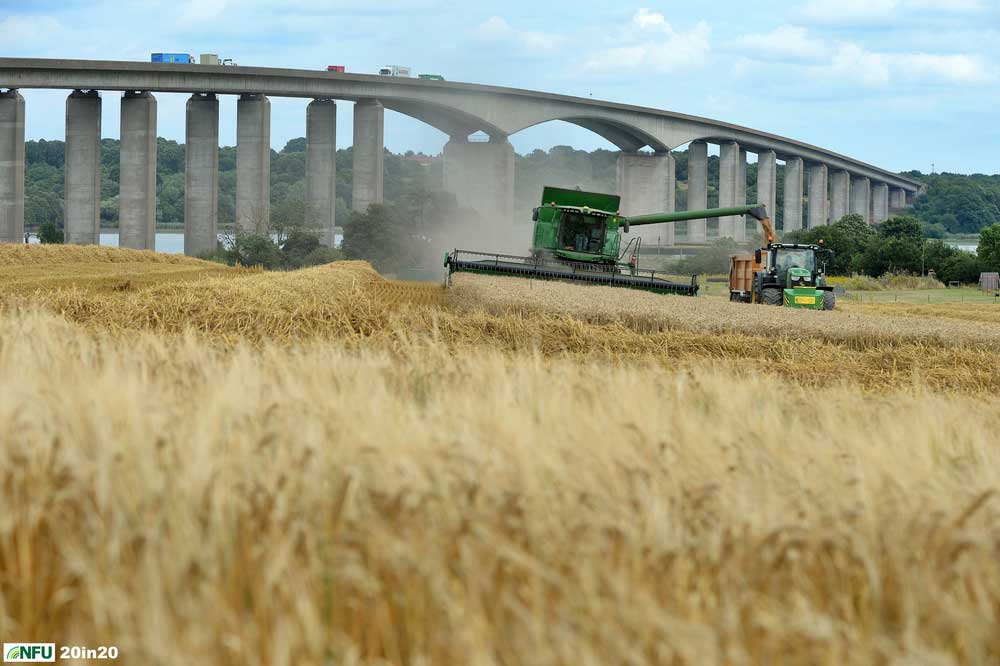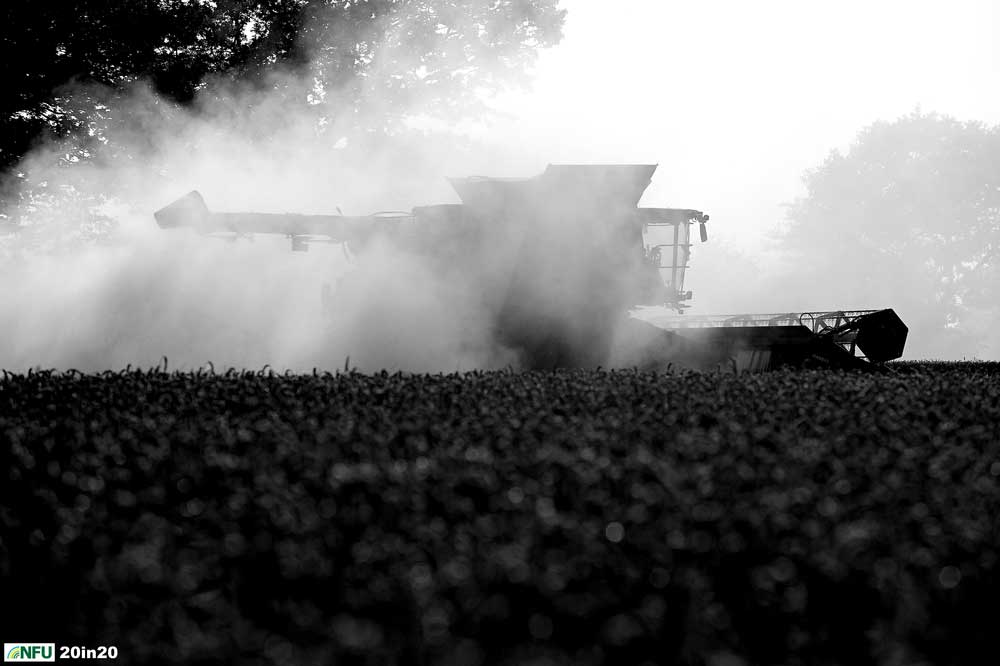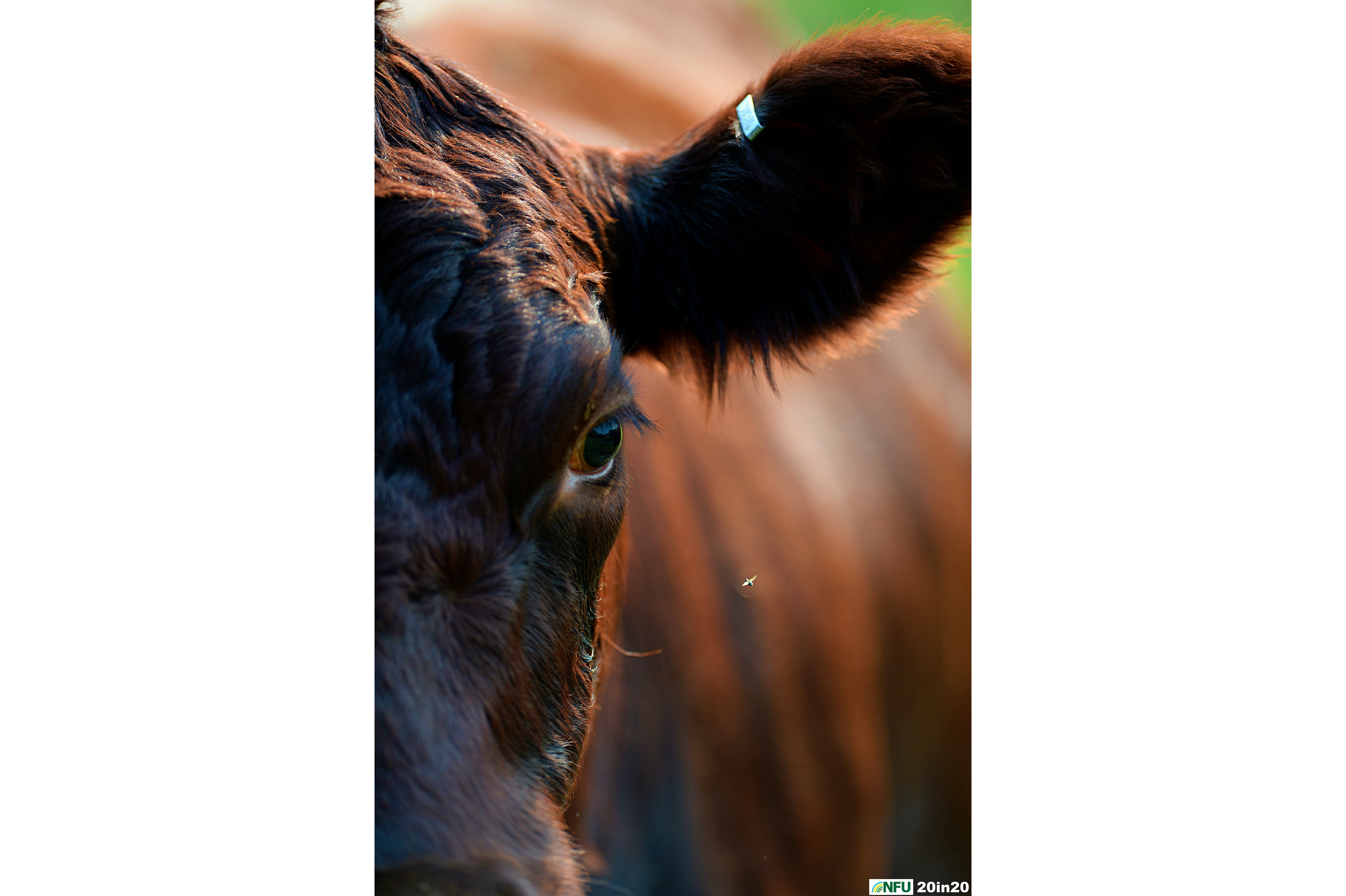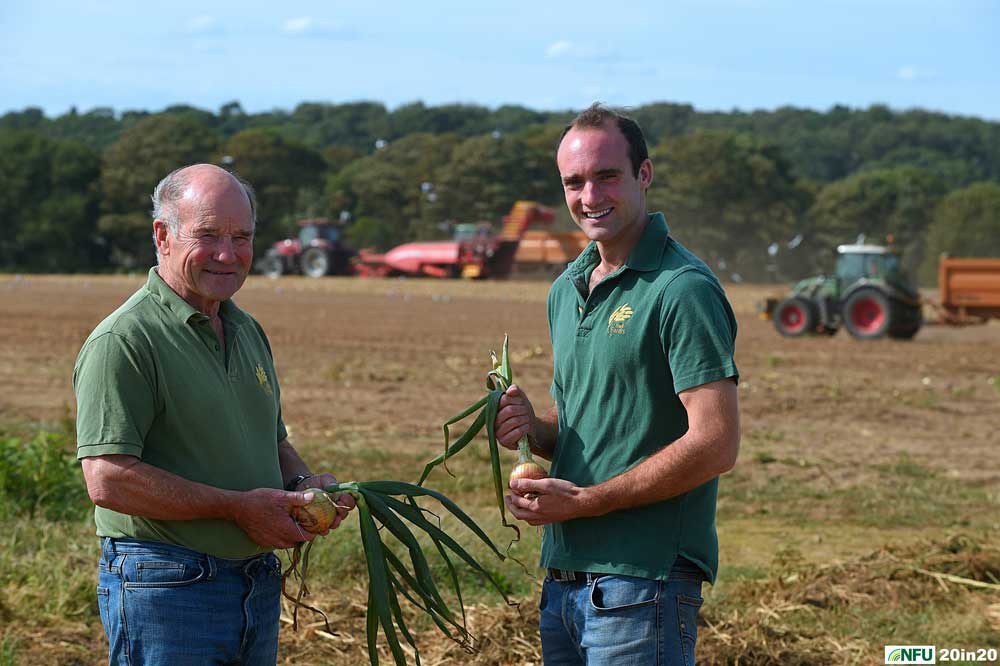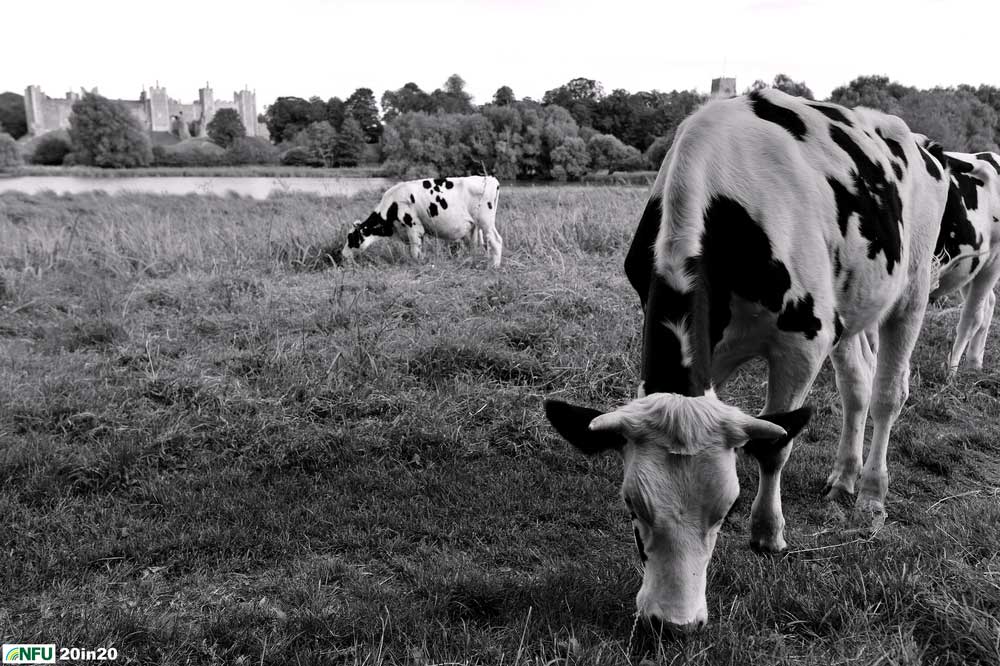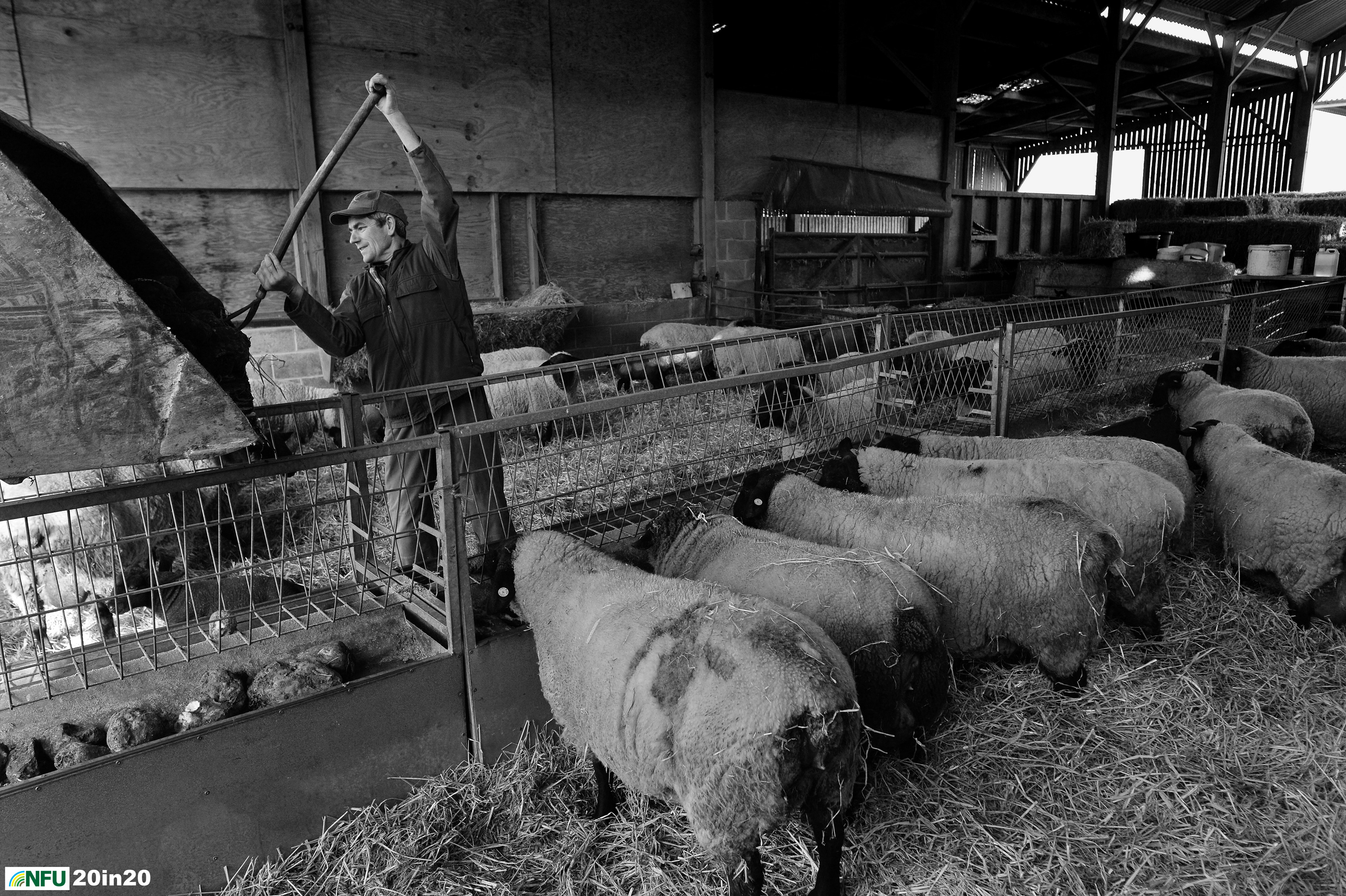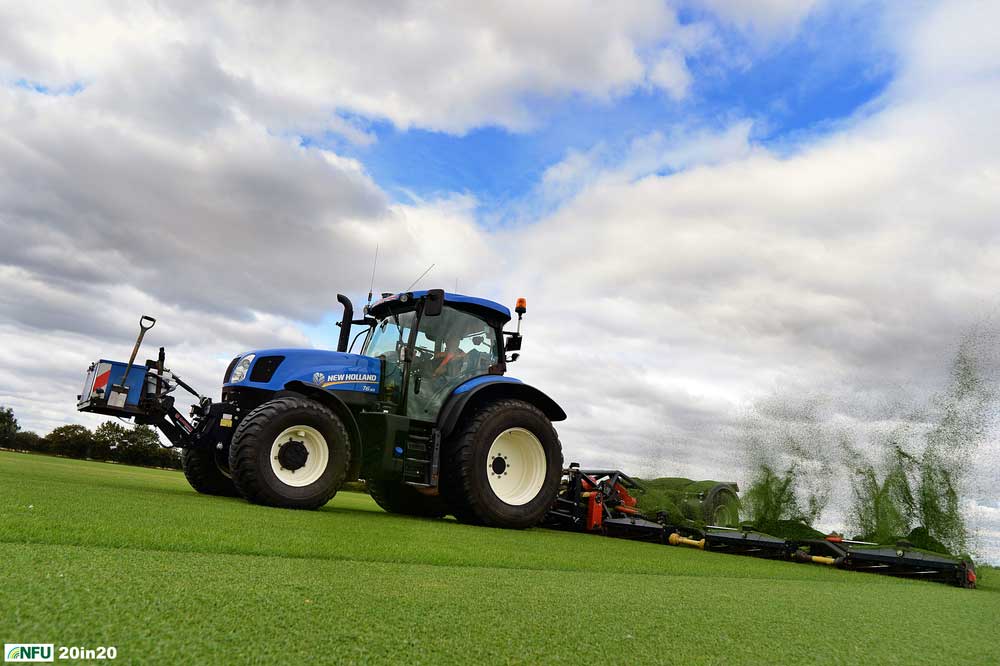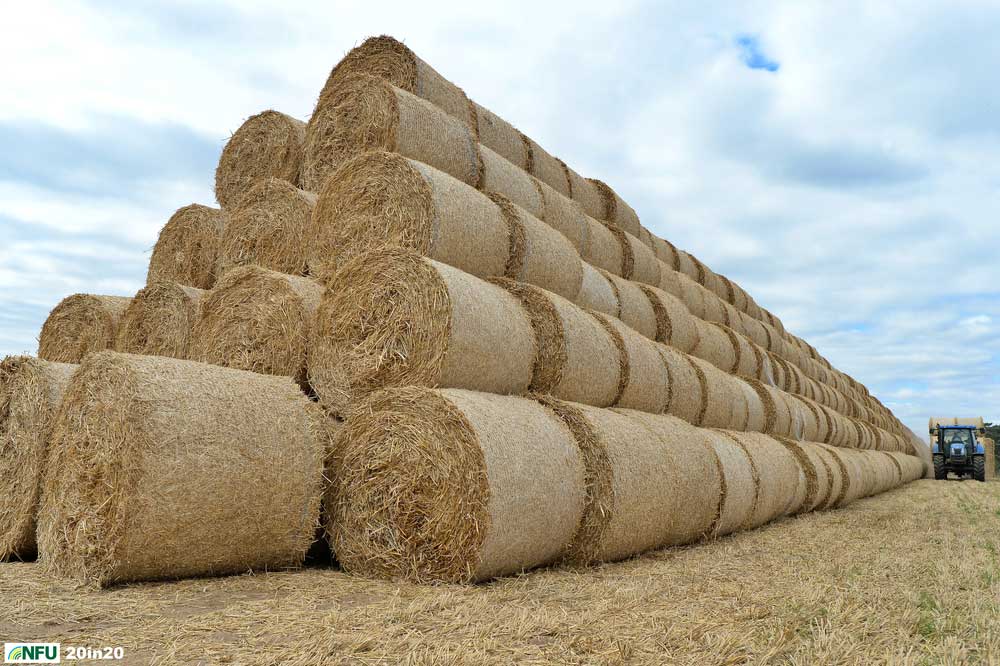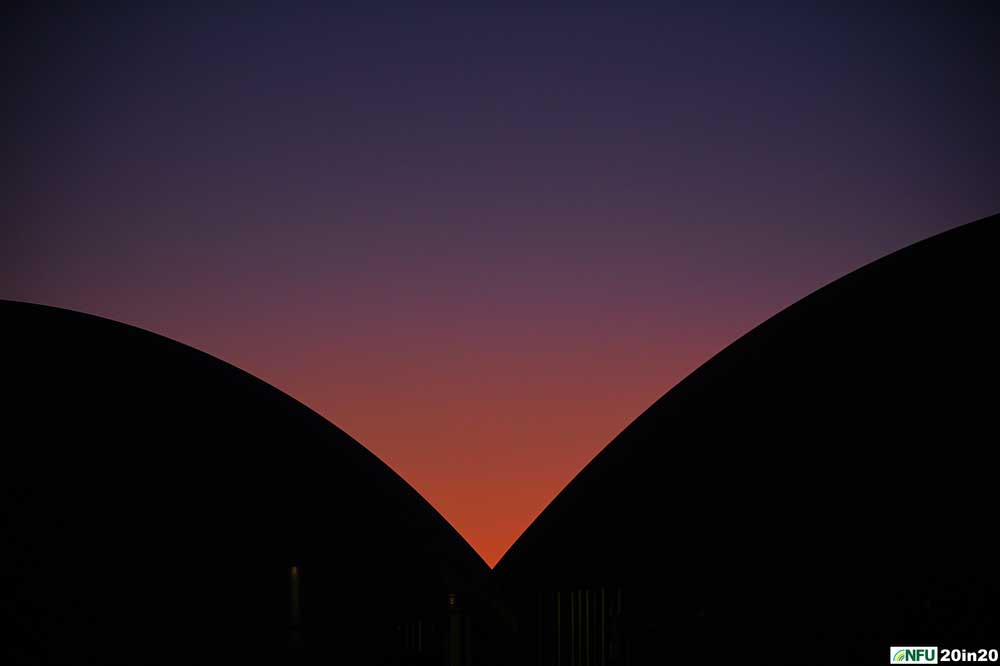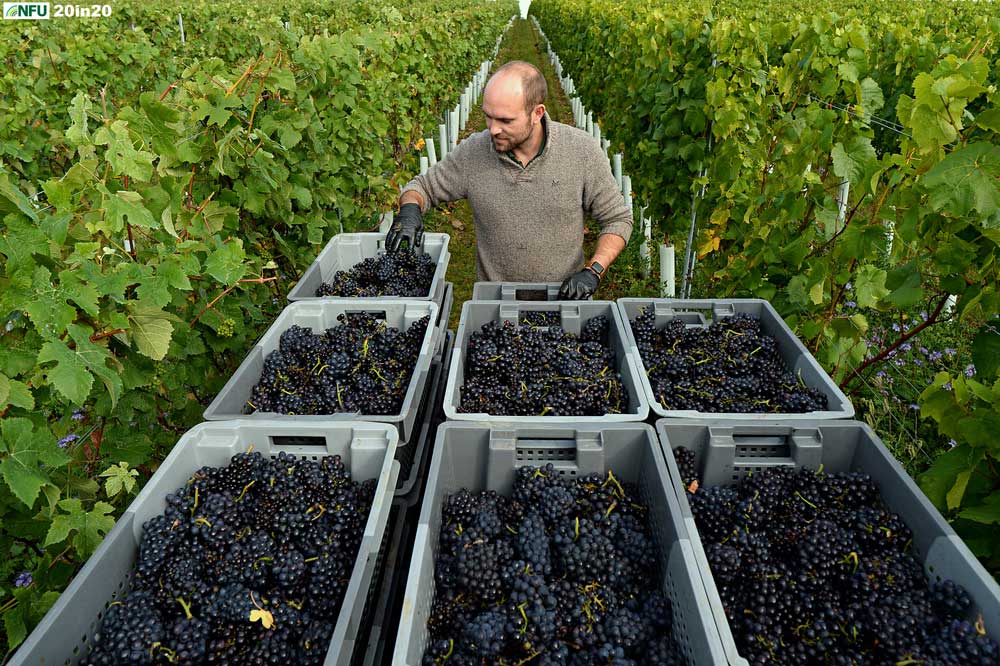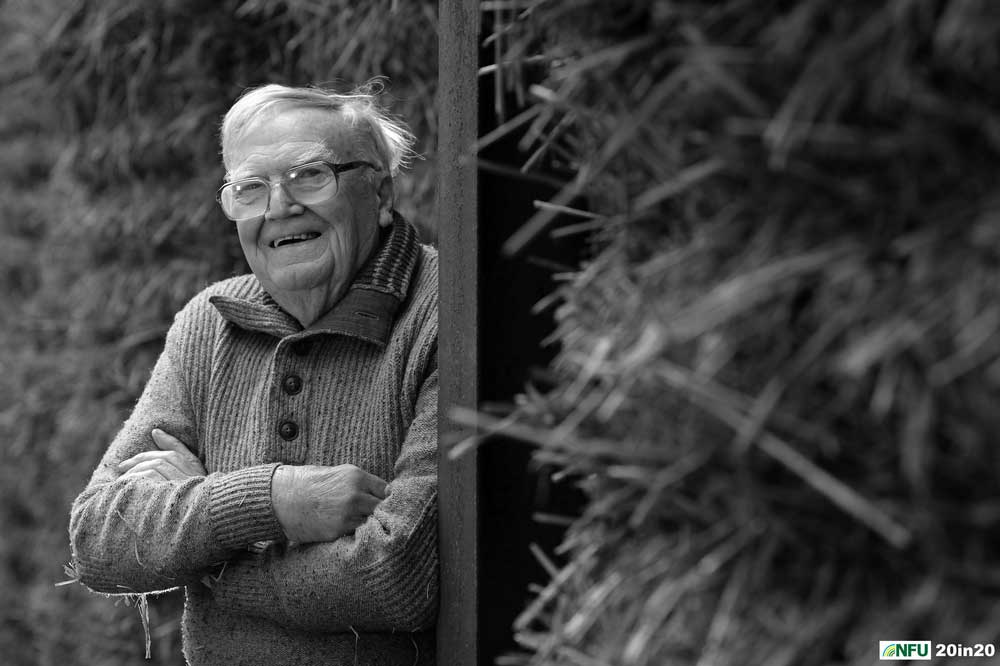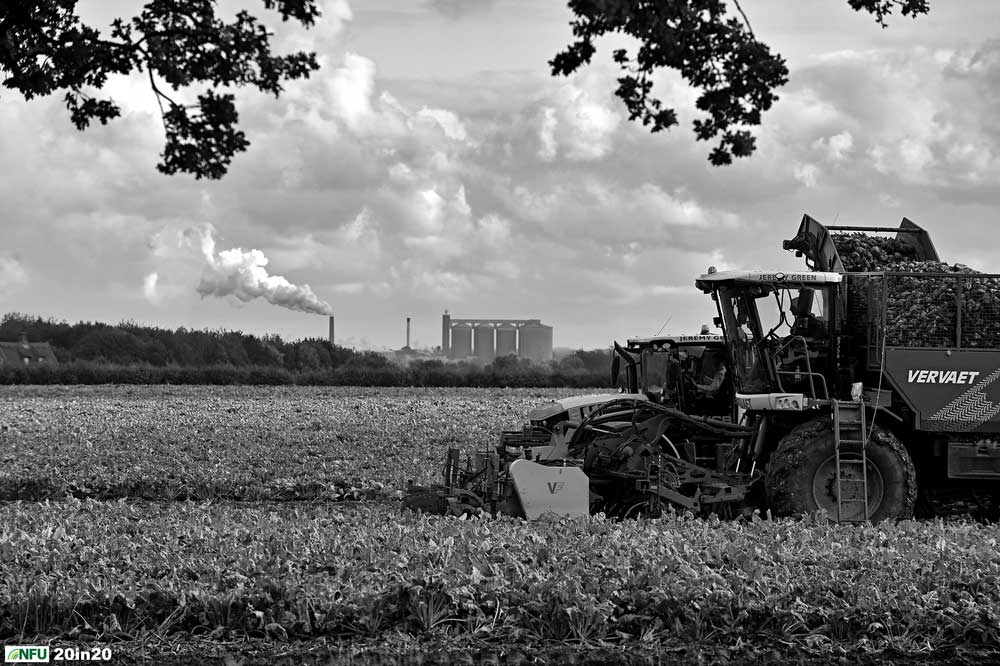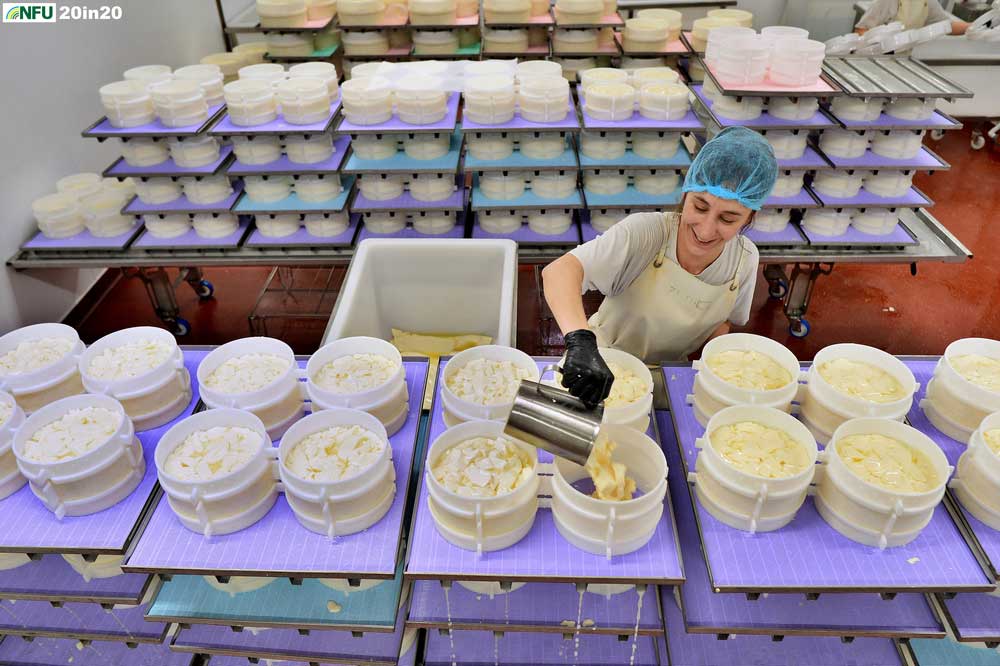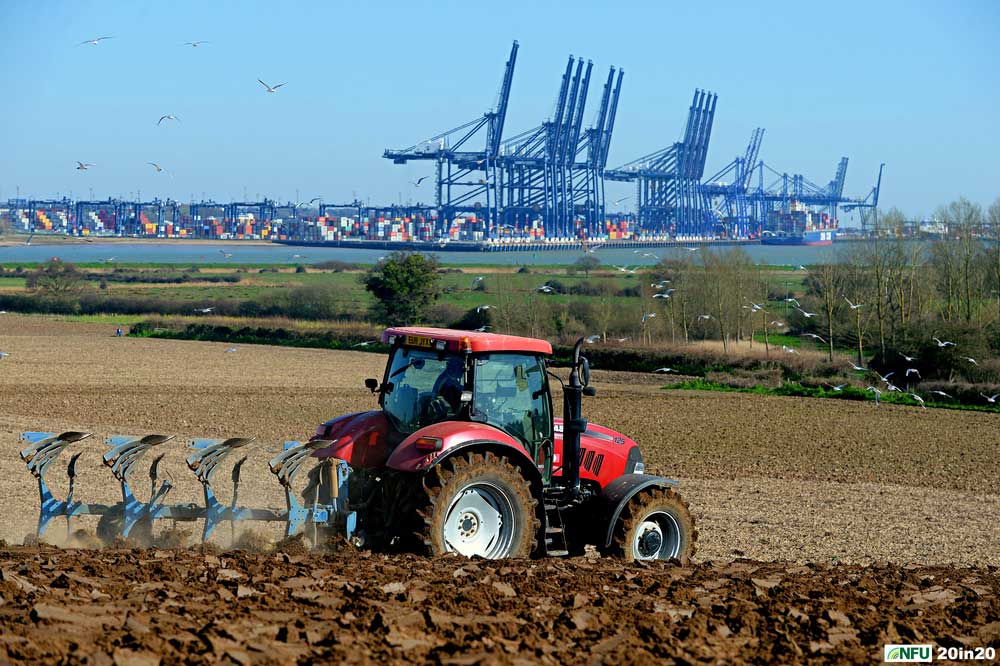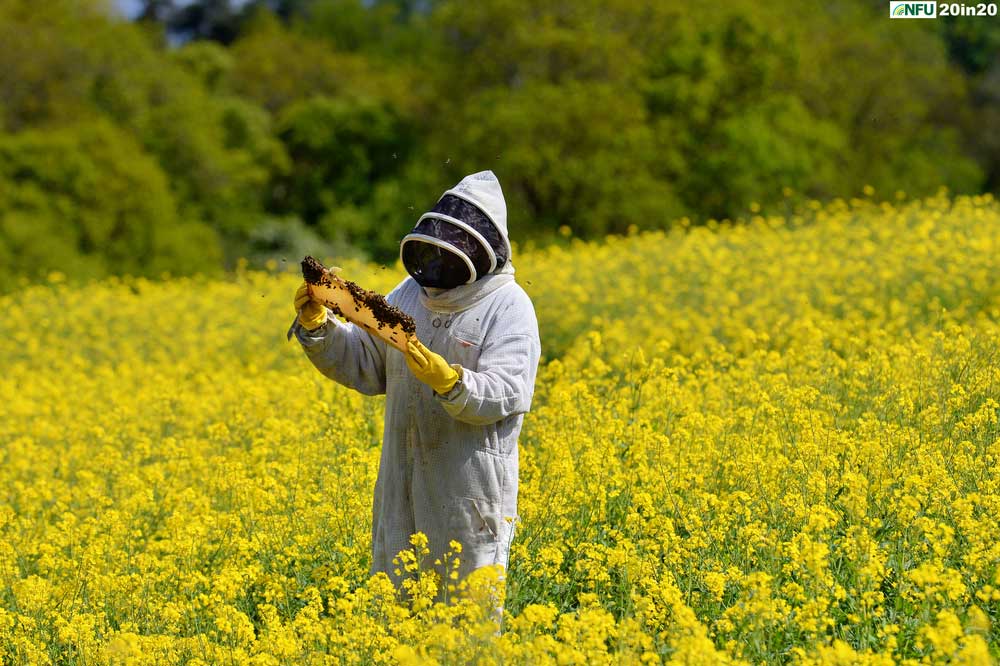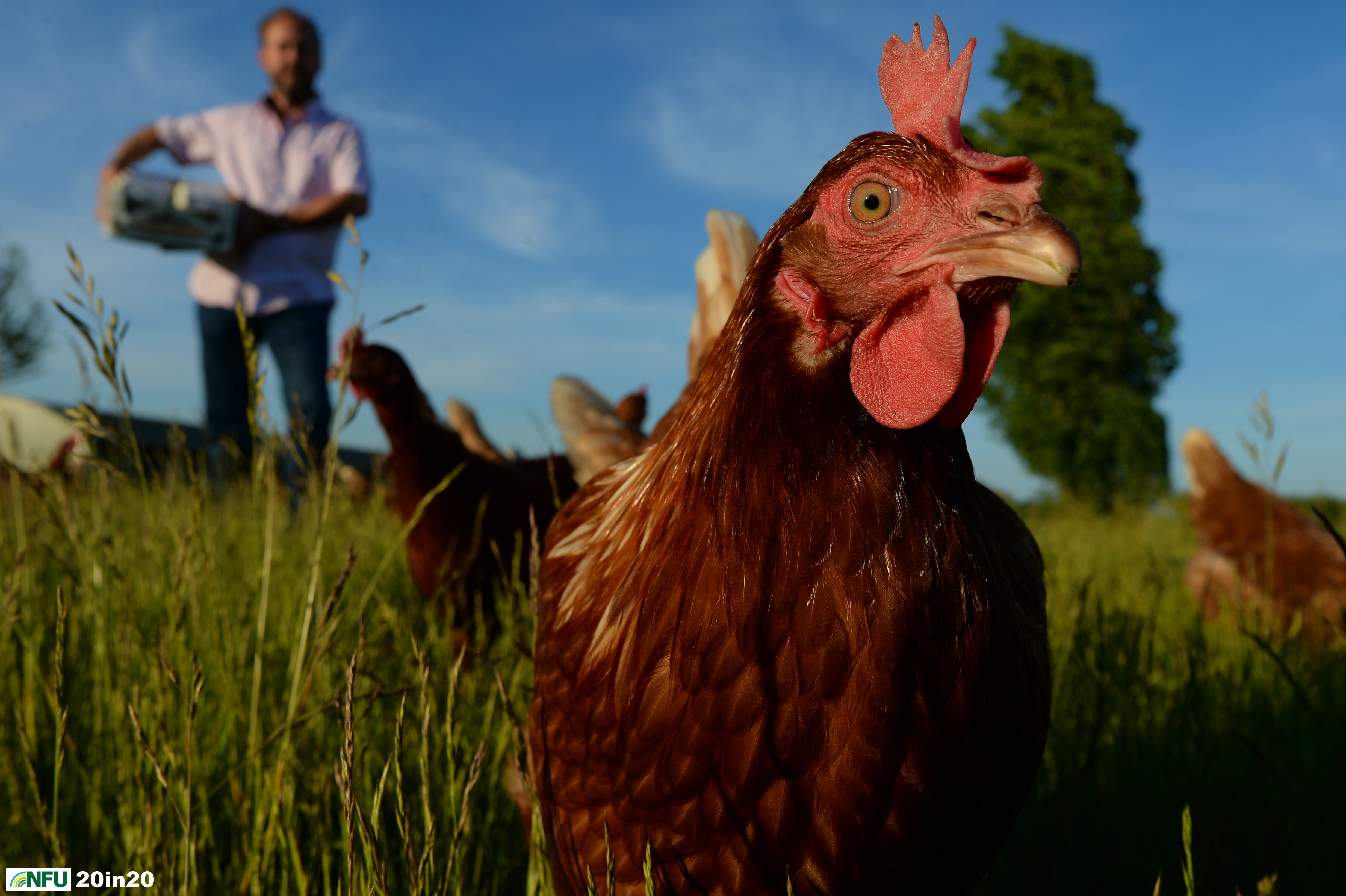 ×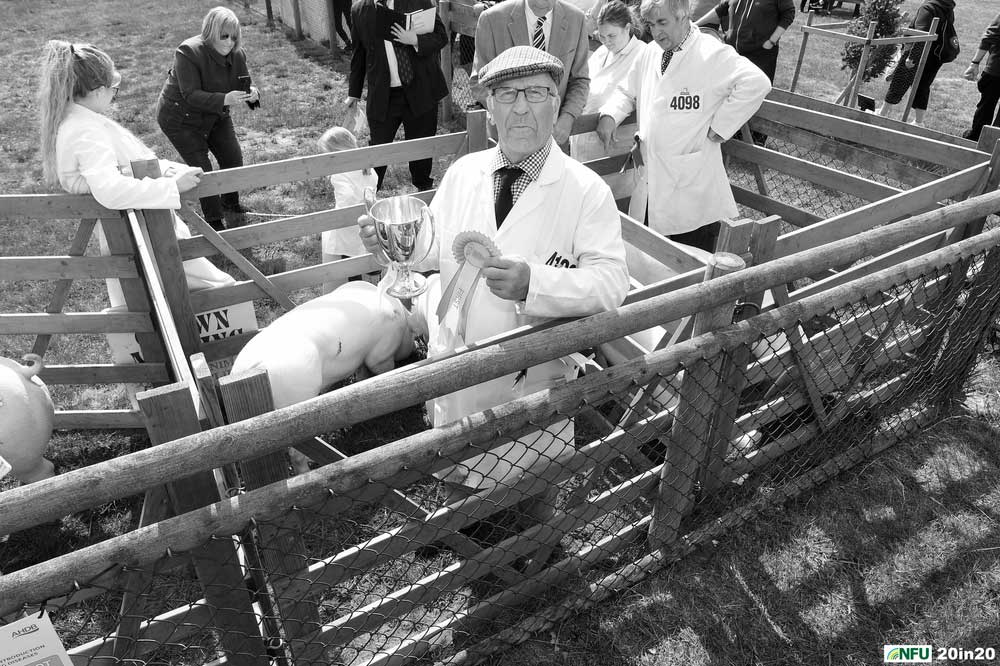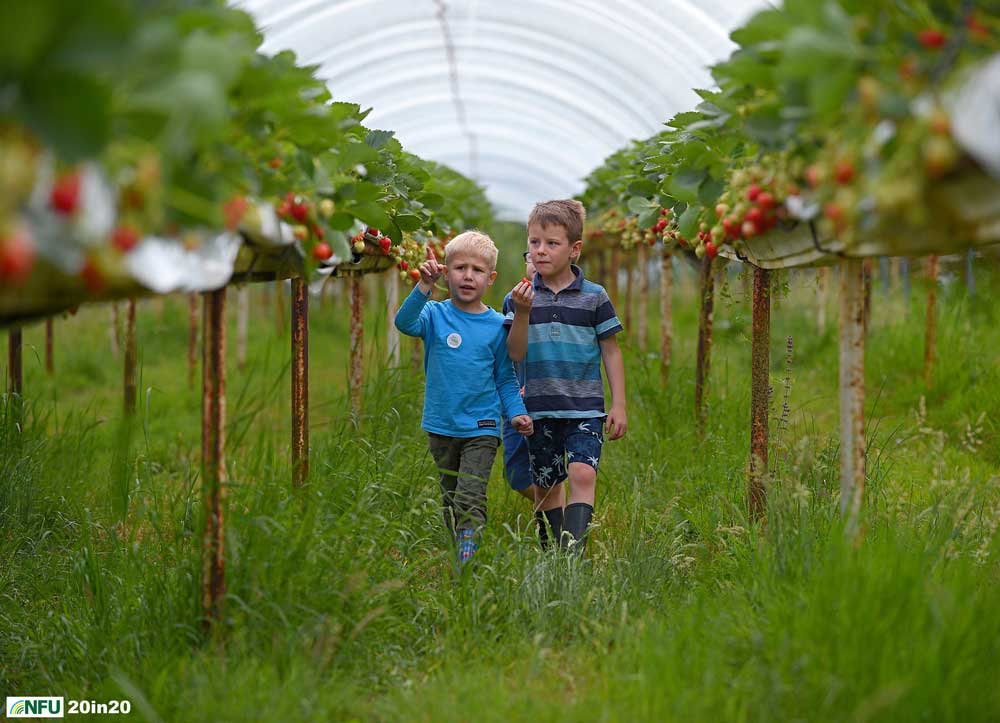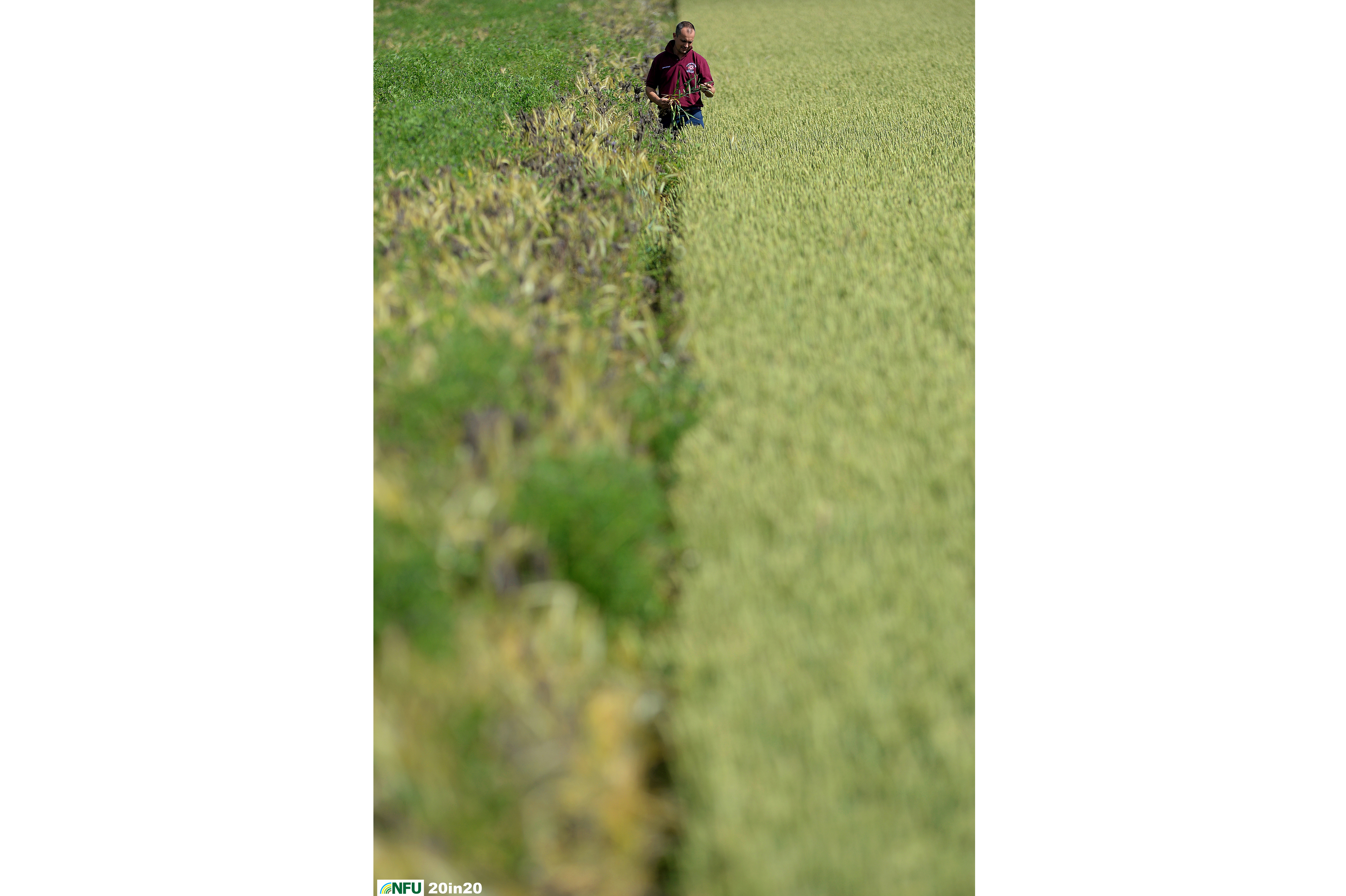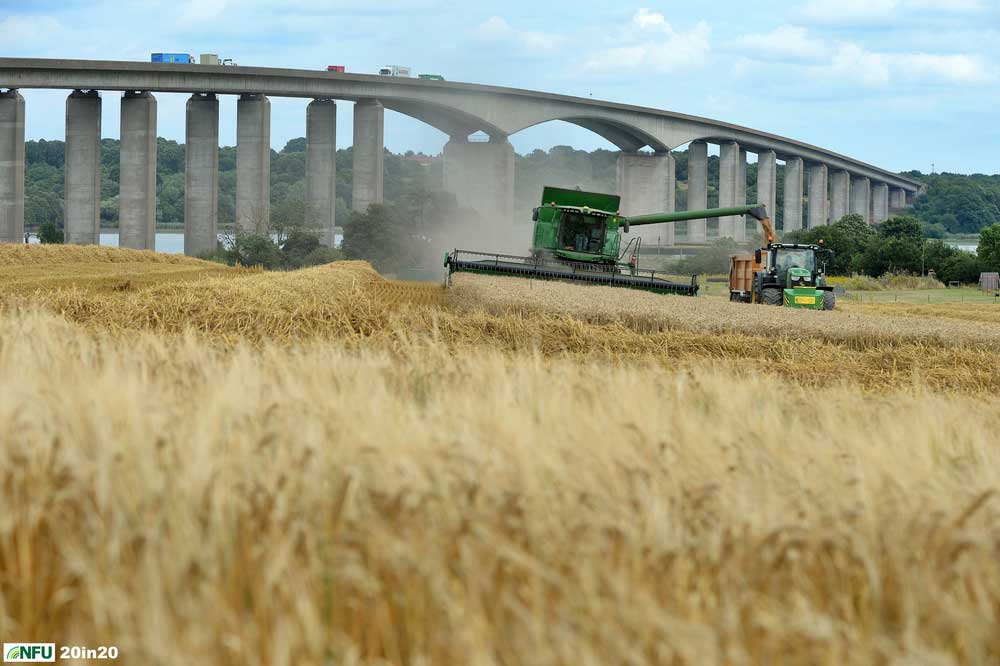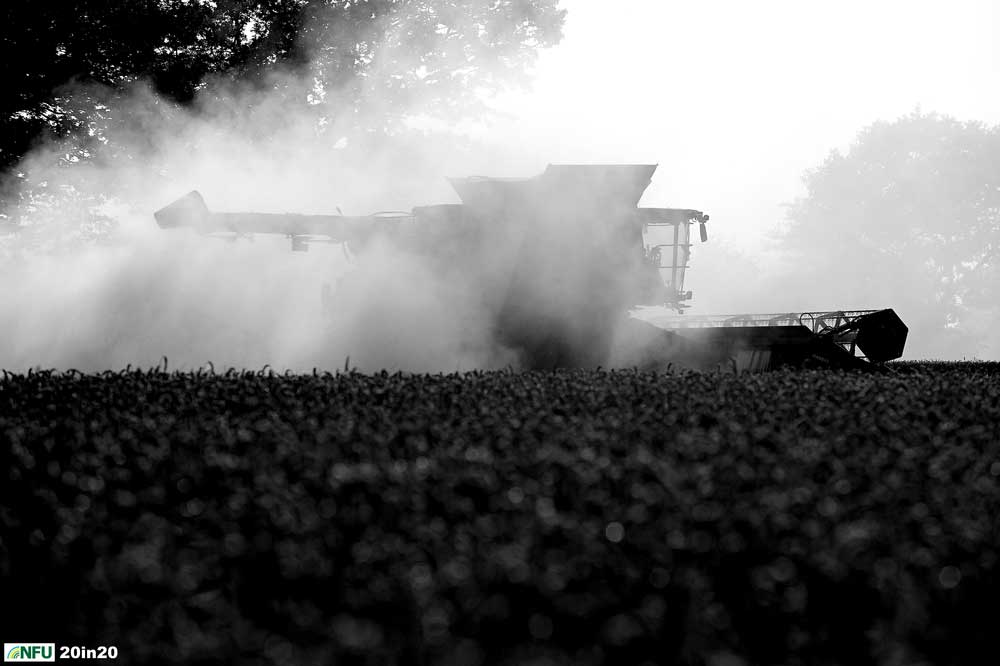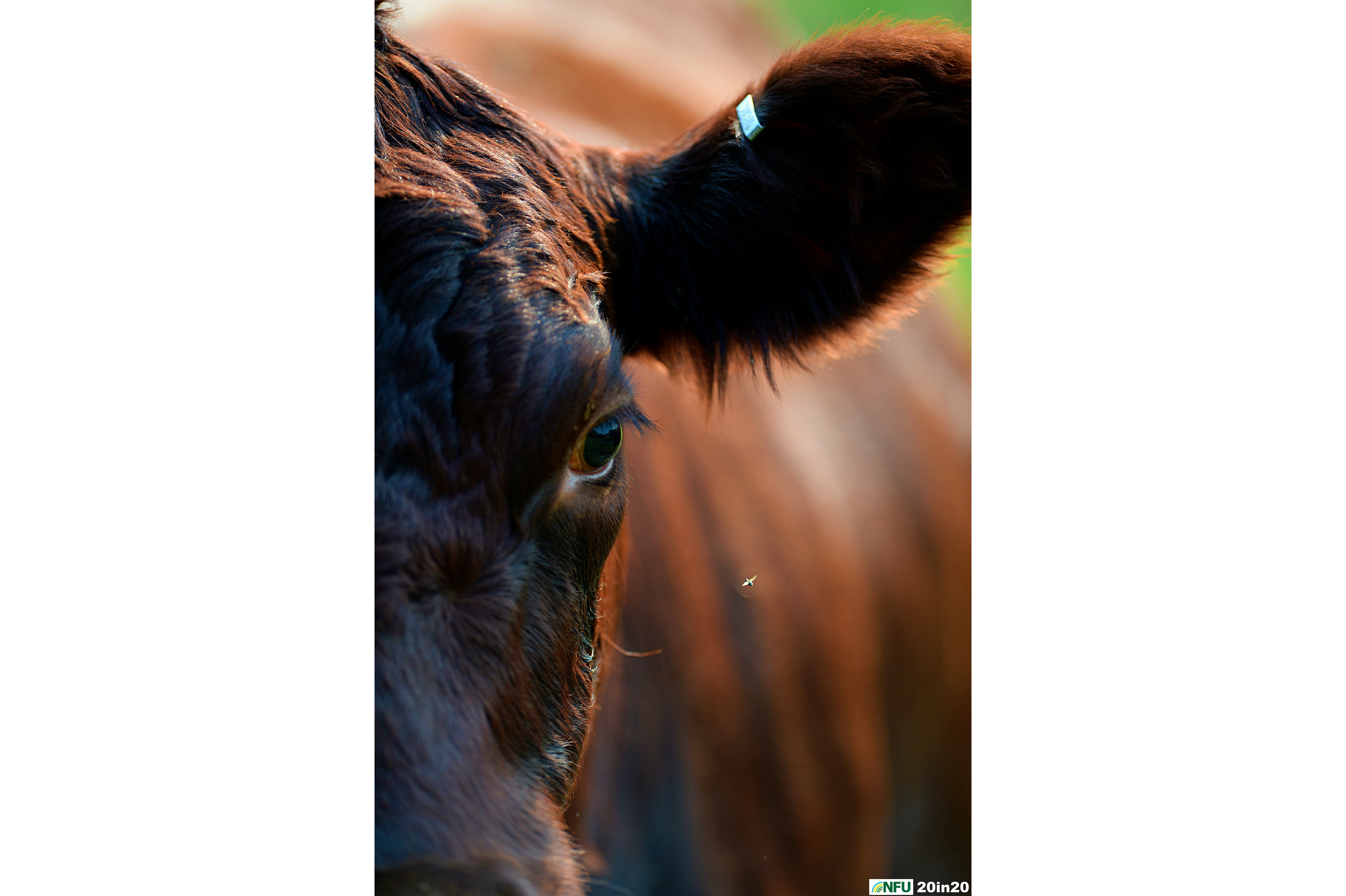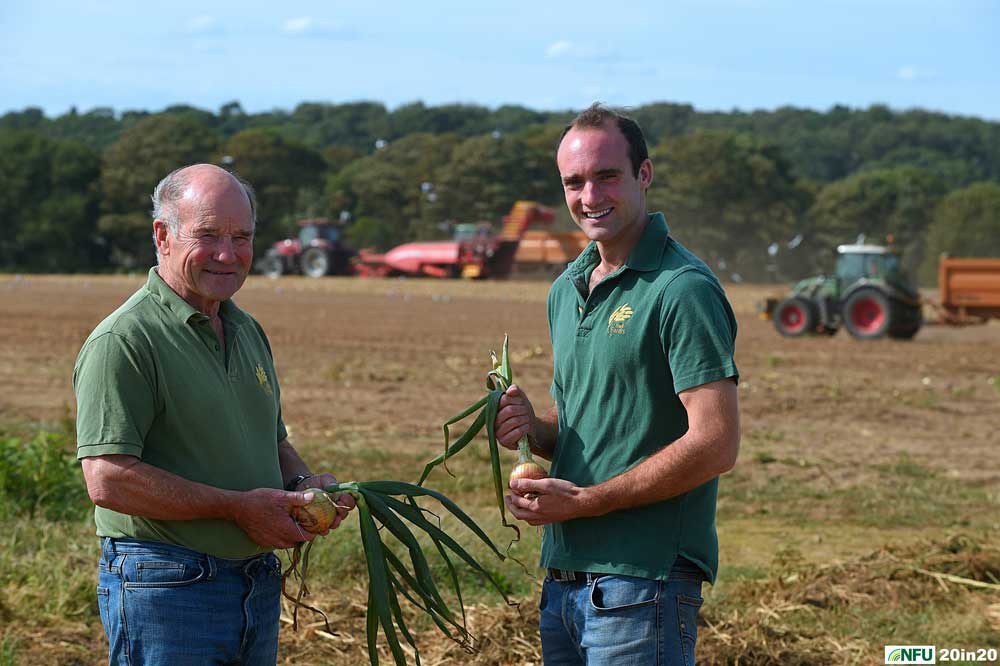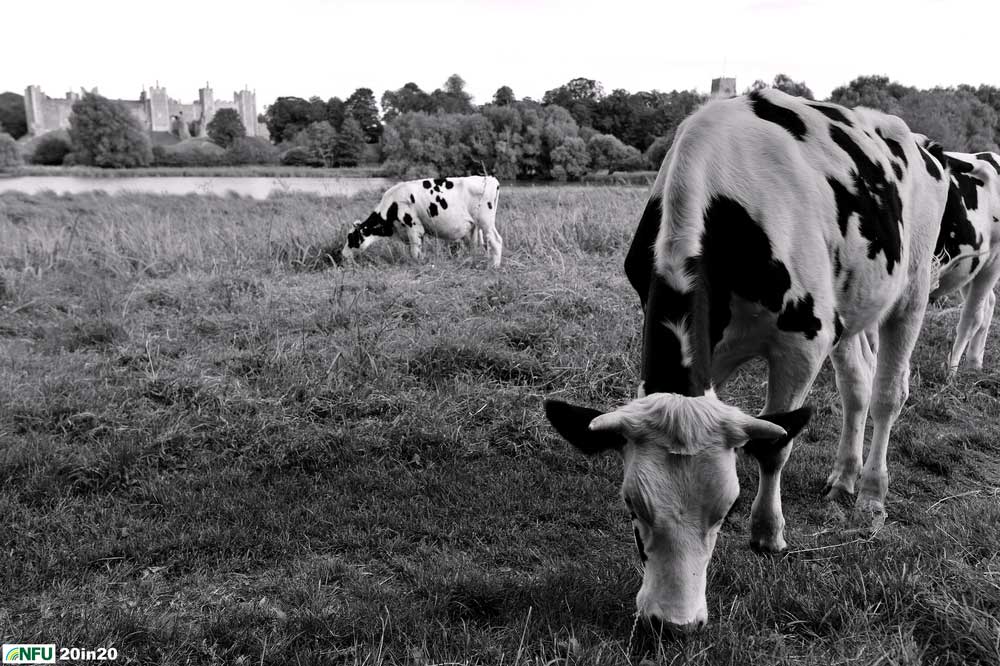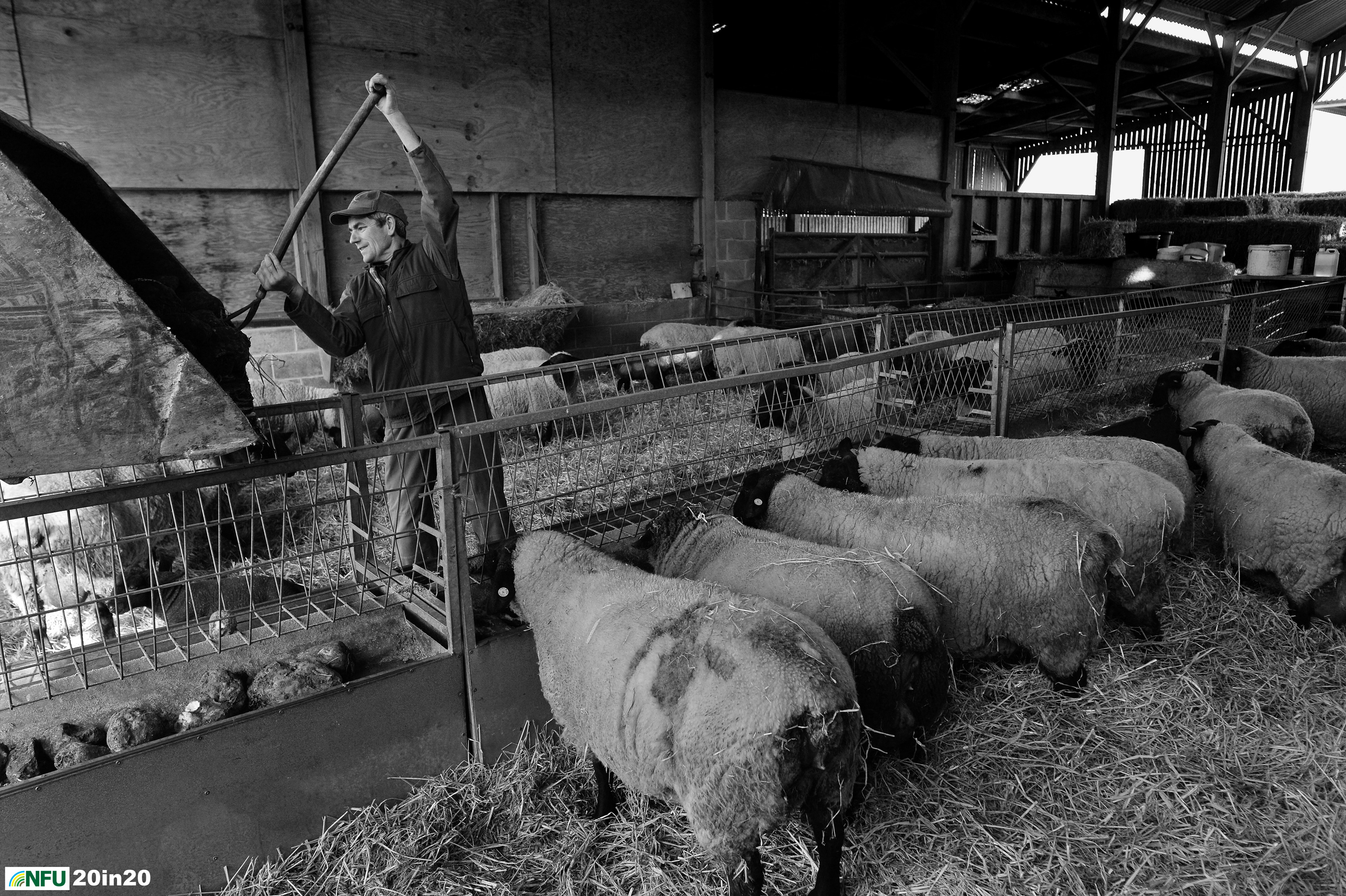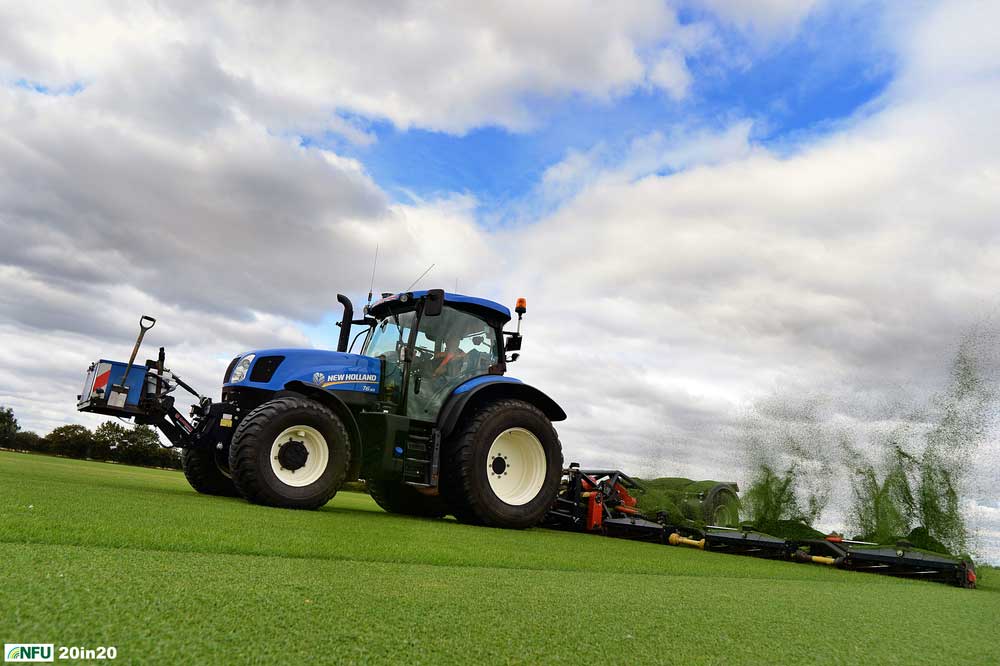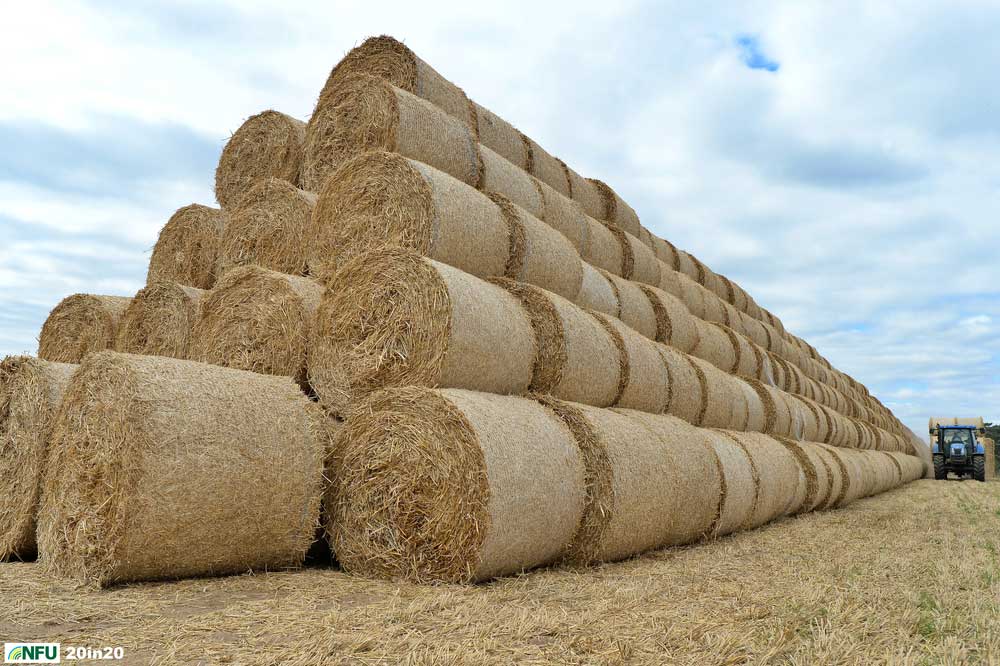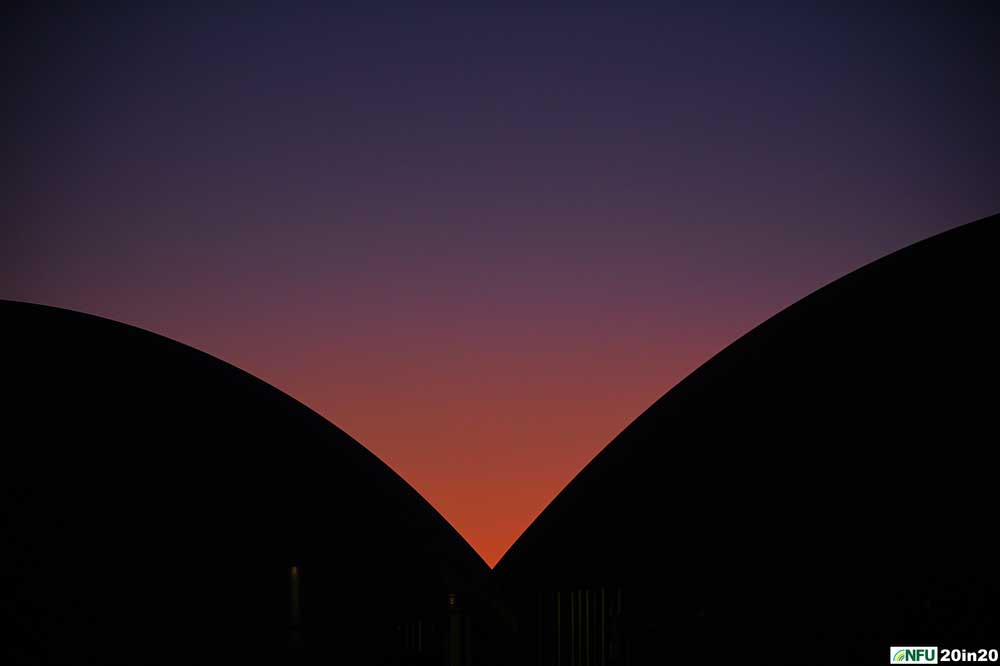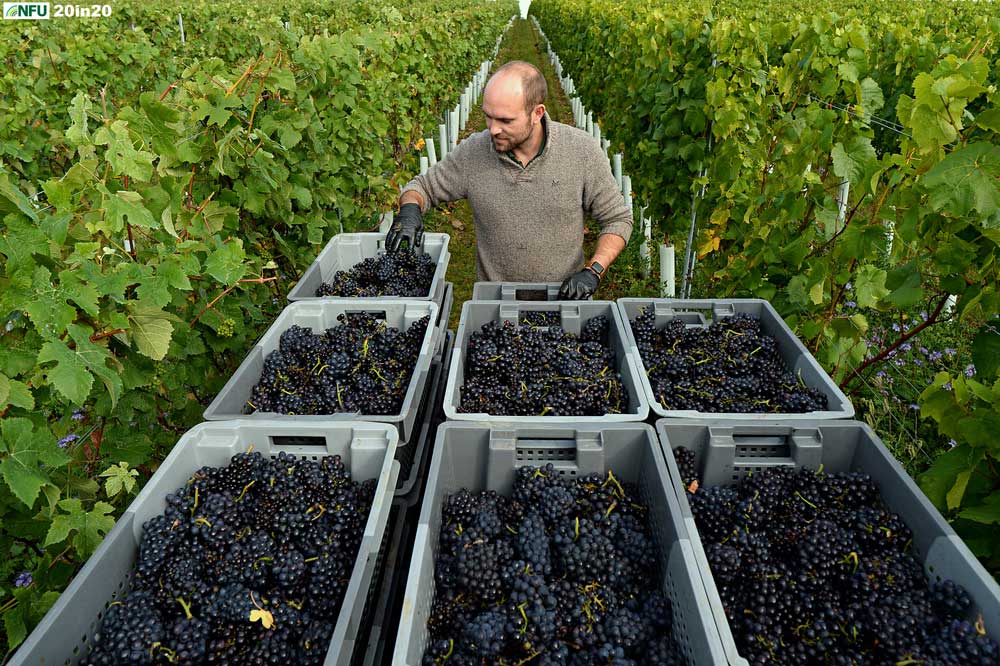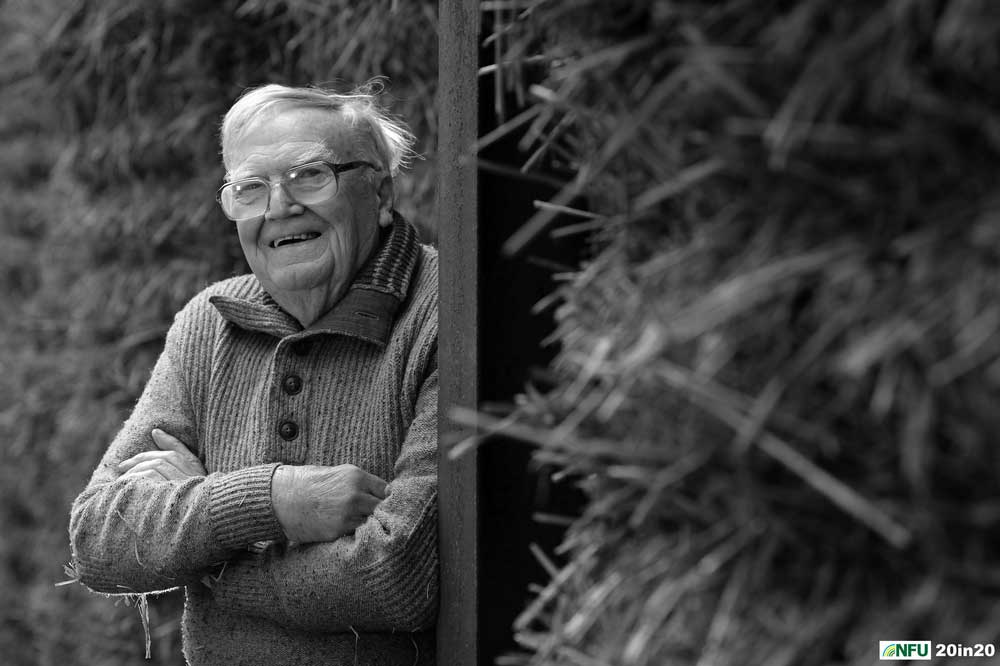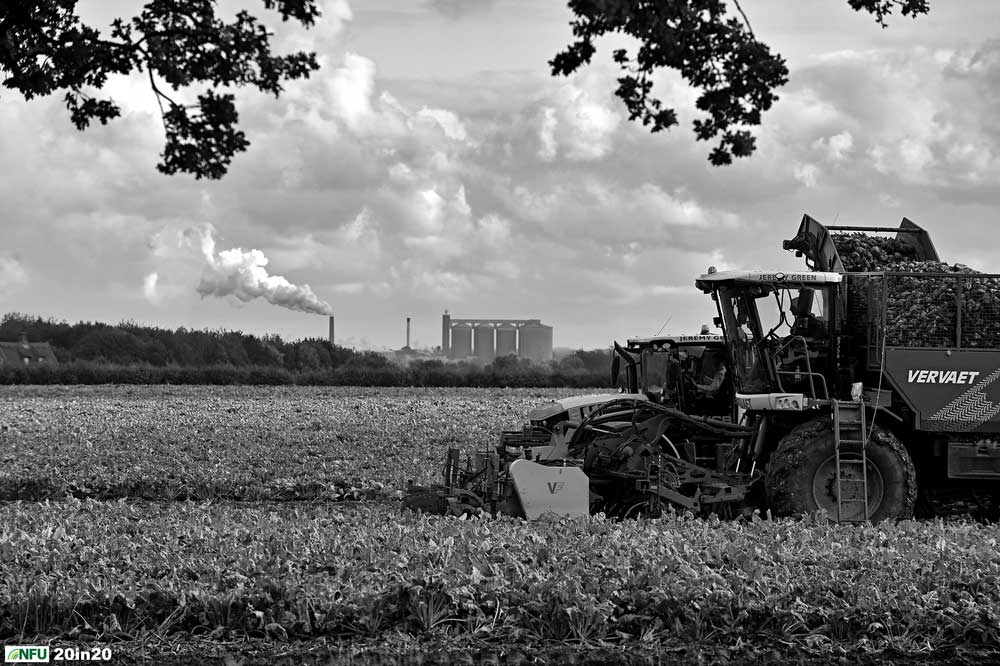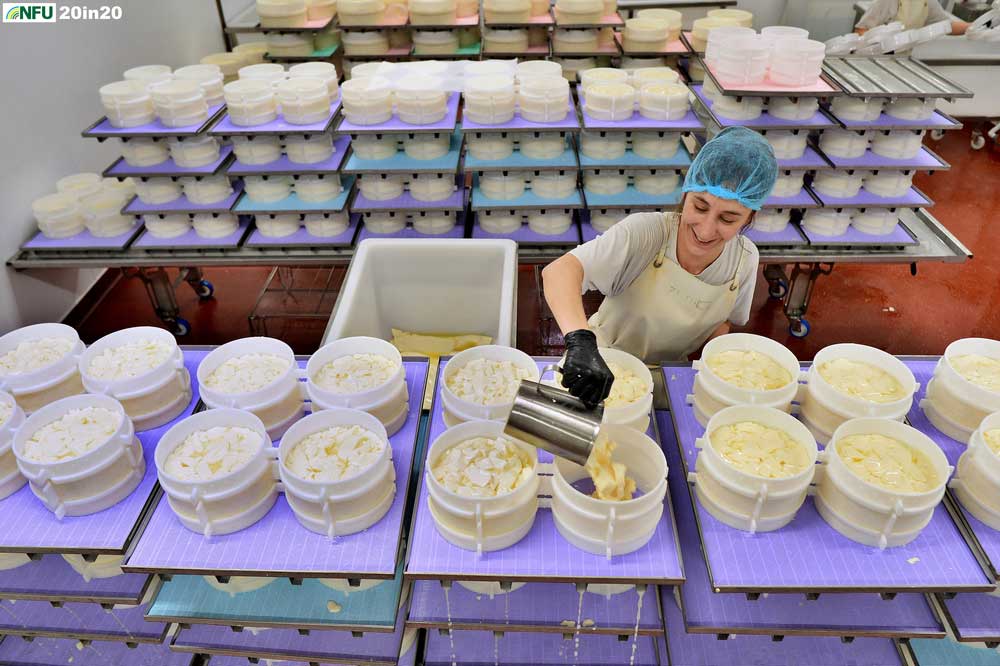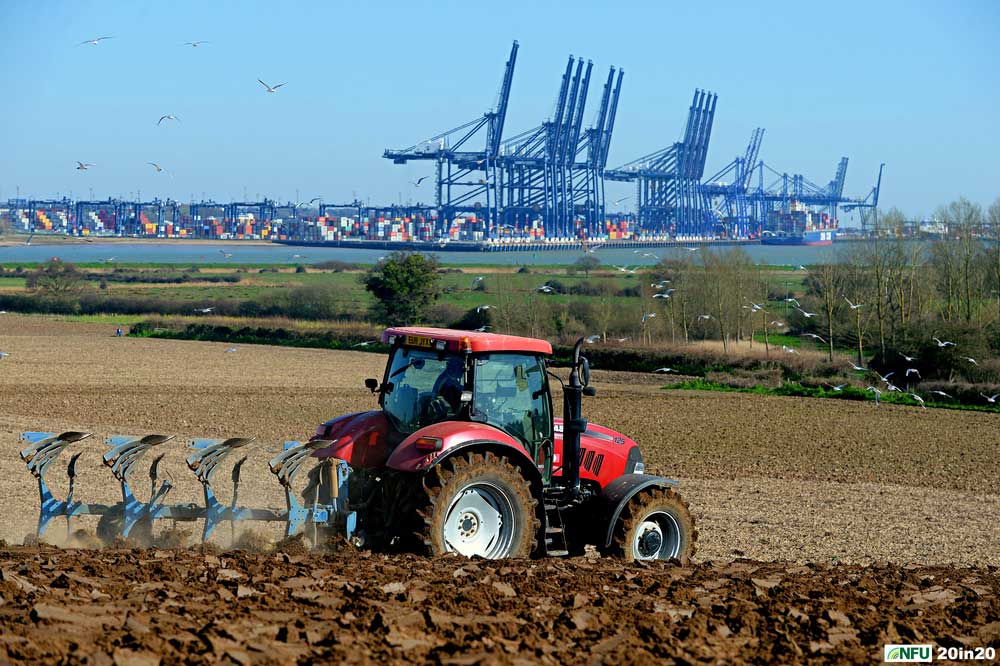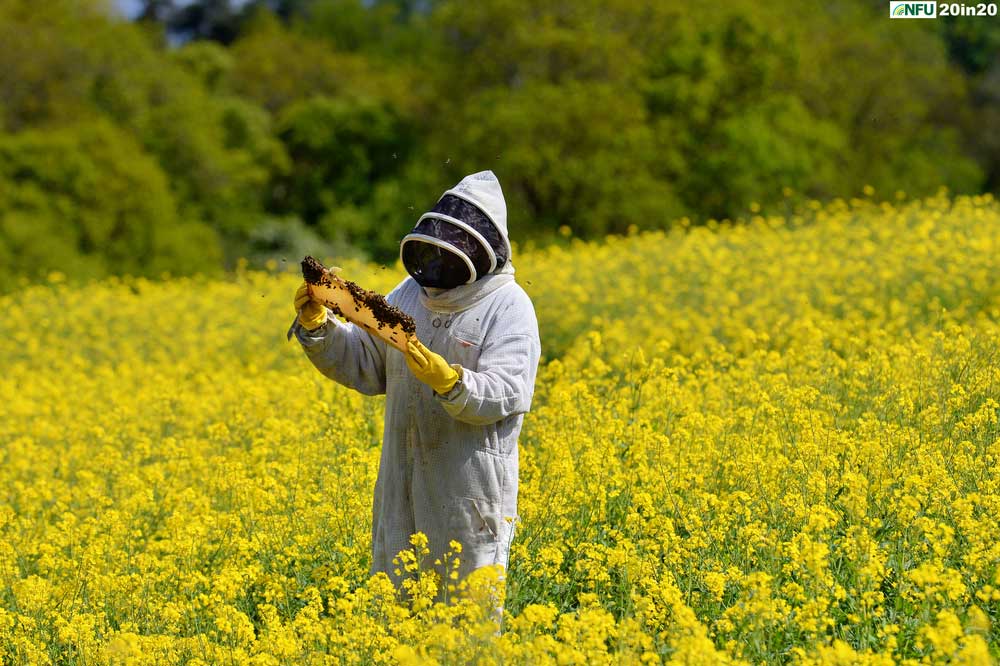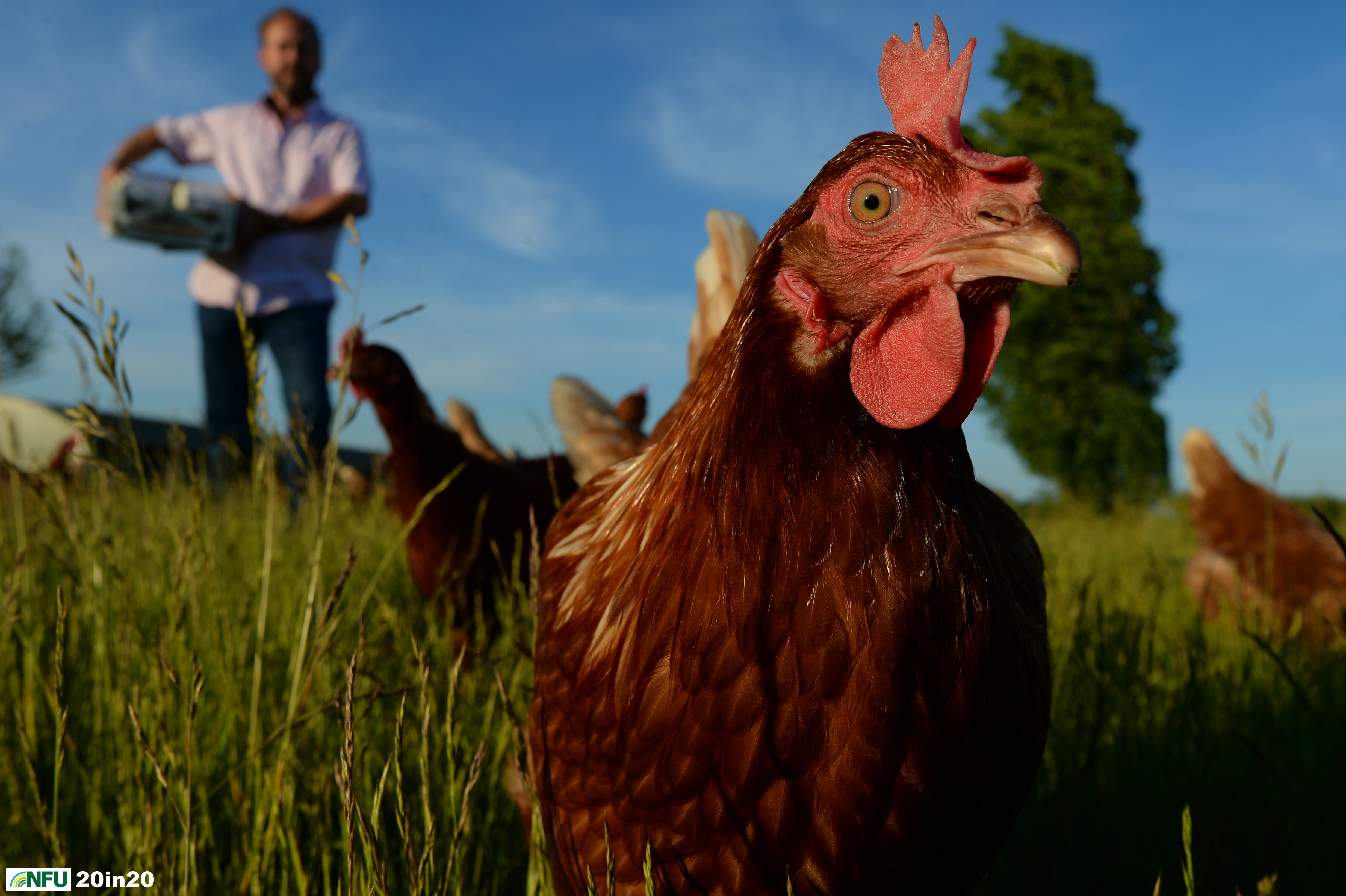 ---
A brief history of the NFU in Suffolk
Farmers in Suffolk are celebrating the past and looking to the future as they mark the centenary of the NFU county branch.
Although the centenary falls in 2020, the NFU's involvement in the county goes back further, to before the First World War.
Records show a county branch was first formed in March 1913 with E.J. Rolph as county chairman, but that only covered West Suffolk.
In the east there were NFU branches at Saxmundham and Beccles but it wasn't until the end of 1918 that David Black called a meeting of prominent east Suffolk farmers to discuss establishing a county branch.
East Suffolk held its first general meeting in March 1919, when Mr Black, whose family continues to farm at Bacton, near Stowmarket, was elected chairman.
During 1920, meetings were held between the two county branches and on 30 November 1920 a motion to merge the two was carried unanimously, with Mr Black becoming chairman of the new joint branch. The first county branch office was opened on 7 March 1921 at 24 Princes Street, Ipswich.
Since then the NFU has been working hard on behalf of the county's farmers, promoting food and farming, lobbying the politicians of the day and tackling both national issues and more local concerns.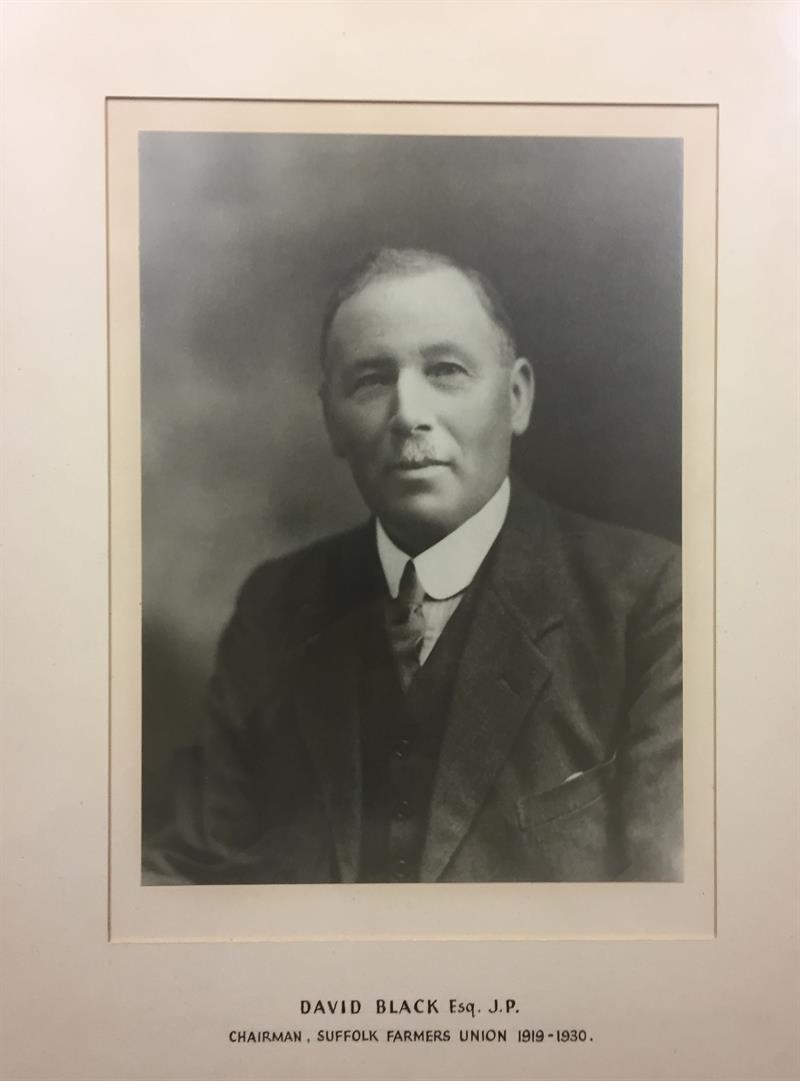 Above: David Black, the first chairman of NFU Suffolk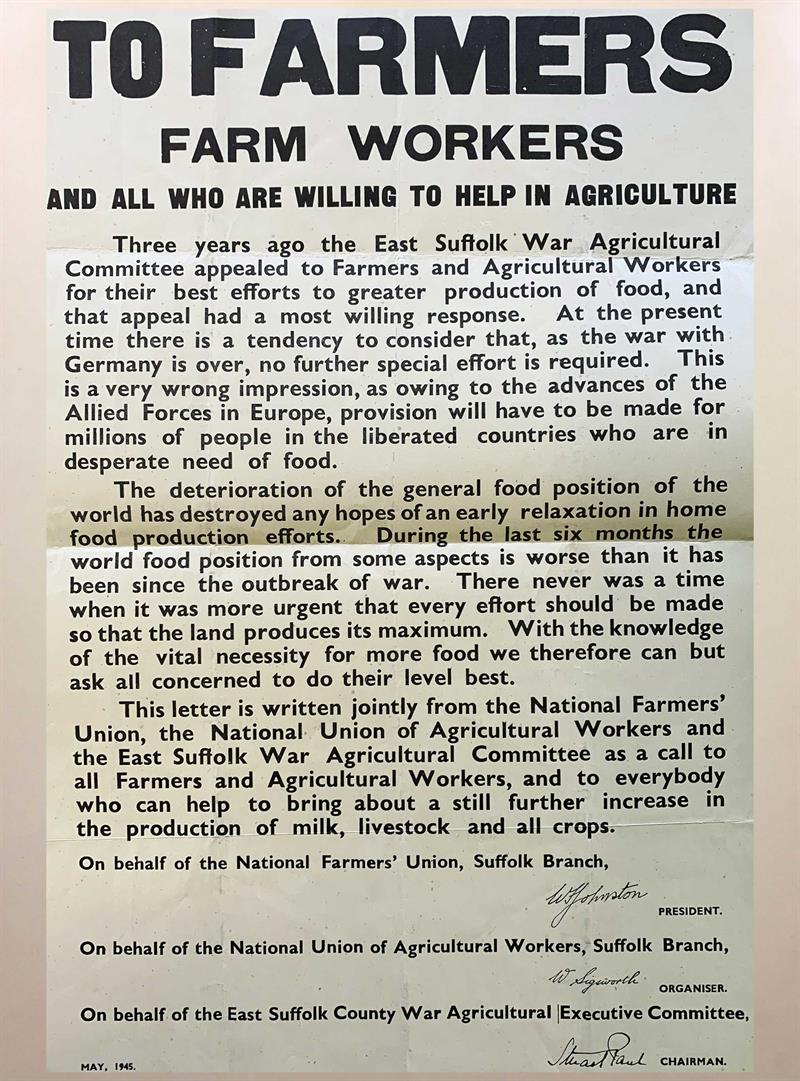 Above: A call to maximise food production after the Second World War
NFU East Anglia Regional Director Rachel Carrington said:
"NFU Suffolk's centenary year is an opportunity to reflect on everything that farmers have achieved over the past 100 years and to look towards the next 100 years.
"We're facing difficult times during the coronavirus outbreak but it's reassuring to know our county's agriculture is resilient and Suffolk farmers will rise to the challenge – however great that challenge appears to be."
Many of the issues tackled by NFU Suffolk over the past 100 years are still relevant today.
Minutes from May 1921, for example, show members discussed agricultural wages, the Agriculture Act, their opposition to the Summer Time Bill and the lack of weekend postal facilities, which was impacting on rural businesses.
In 1947, it was the impact of severe weather on crops, with the secretary writing in the 1948 year book: "A dreadfully hard winter delayed the spring work to such an extent that at one time there was a serious possibility of many crops not being planted.
"As it was, thousands of acres were flooded and thousands more had to be fallowed. Then followed the long drought and one of the shortest and lightest harvests on record, relieved only by further disaster in the shape of another devastating ice storm."
In 1952, Chairman David Alston highlighted the impact that rising costs were having, including animal feed up five times on pre-war prices and labour costs up 3.5 times.
"Let me hasten to add farmers do not grudge their men a fair wage but they must have the means to pay for it," he said.
And in 1965, members agreed 'the British farmer' could produce more food for the home market "providing he produced what the consumer required, at a price comparable to overseas prices, under fair competitive trading conditions".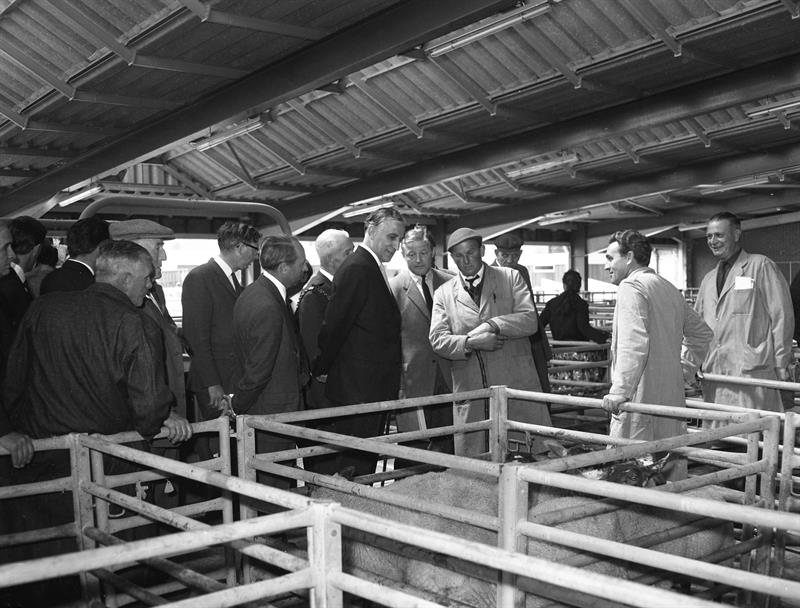 Above: Fred Peart opens Ipswich Cattle Market in 1965 (Photo: EADT)
In June of the same year, the NFU organised a boycott when Minister for Agriculture Fred Peart came to open the new Ipswich livestock market.
County Secretary Peter Shearer reported:
"The decision to boycott this event – taken only after a very keen debate in the executive committee – was completely successful….This action led to the minister announcing that he would be pleased to meet Suffolk farmers at any time and this we took up."
USA trade negotiations are in the headlines today but they were also an issue in the mid-1980s, when US ambassador Charles H. Price dropped in on County Vice-Chairman James Stamper's farm at Barnham in west Suffolk while out on a tour of American airbases.
He found himself aboard a farm trailer while his security detail "showed the quick thinking that marks them for such special duties and stayed in the comfort of their Rover", according to a news report.
Mr Price wanted to see US farmers getting unfettered access to markets over here, but Mr Stamper was having none of it, putting the case for UK and European farmers to protect their industry.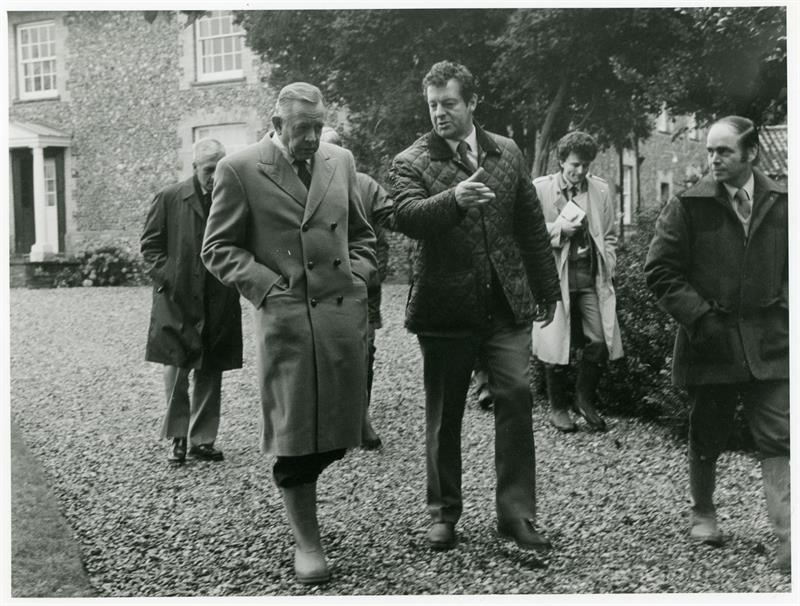 Above: James Stamper with the USA Ambassador
During the 1980s and early 1990s, the county branch played a leading role as the NFU moved from a county-based to a regional structure.
Long standing member David Barker, a former county chairman, recalled how Nick Fiske and other Suffolk delegates to headquarters led discussions on how to streamline the organisation.
Mr Barker said: "The reality was that, as farmers became fewer and holdings grew larger, the NFU could not justify a county structure that had a vast property portfolio as well as a county secretary, deputy secretary, treasurer and office staff across the board. The costs were becoming just too high.
"Nick had advocated a regional office in the Newmarket area for some time, so NFU Suffolk took the bull by the horns and I was asked to propose a motion at the 1986 national AGM asking for a report into making the NFU more efficient and cost-effective."
The report's findings were accepted and regionalisation became a reality.
Agriculture House in Foundation Street, Ipswich was sold and all the proceeds went towards providing a new regional centre on the outskirts of Newmarket.
The new regional office was officially opened by NFU President Sir David Naish in October 1994 and remains home to the regional team today.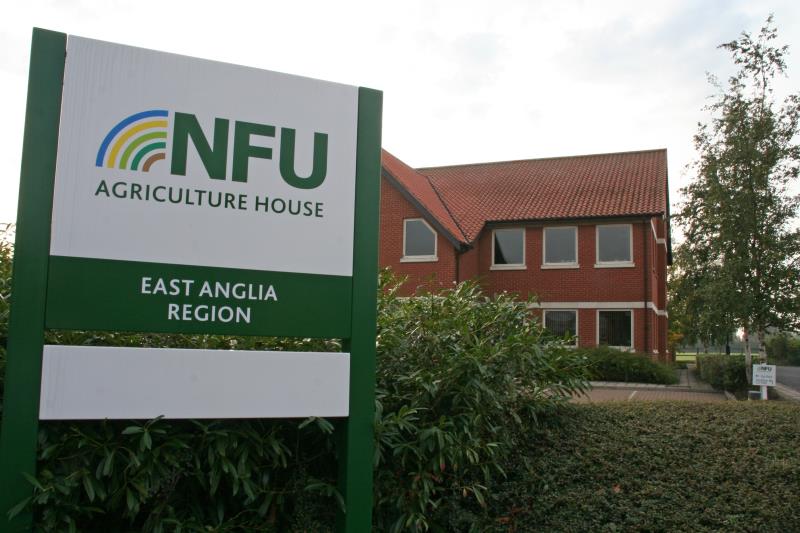 Above: Agriculture House in Newmarket
Fighting for farming during the Tithe War
The early years of NFU Suffolk were dominated by the Tithe War, a long-running dispute that embittered relations between landowners and the Church of England, and which came to a head during the 1930s and 1940s.
The Church of England depended on tithes to maintain its clergy and sought court orders to seize property when tithes were unpaid.
The system was bitterly resented by farmers and landowners, who had seen agricultural prices plummet during the Depression after the First World War and faced a constant struggle to survive financially in the 1930s.
In Suffolk, the NFU was one of the organisations that opposed the tithe, setting up a committee in 1931, and in 1933 the National Tithe Committee was formed.
Those outside the NFU also banded together and a Suffolk Tithe Payers' Association was founded in 1931, under the chairmanship of a farmer and local councillor, A G Mobbs of Oulton, one of the great anti-tithe campaigners. He also served as NFU county chairman from 1936 to 1938.
Other notable campaigners in Suffolk were Roland Rash, another NFU county chairman who farmed at Wortham, and his wife, the novelist Doreen Wallace. They had their stock seized – 15 bullocks and 134 fat pigs – after bailiffs descended. Seizures of property and the resultant sales often saw farmers and their supporters in hostile confrontations with bailiffs, auctioneers and police.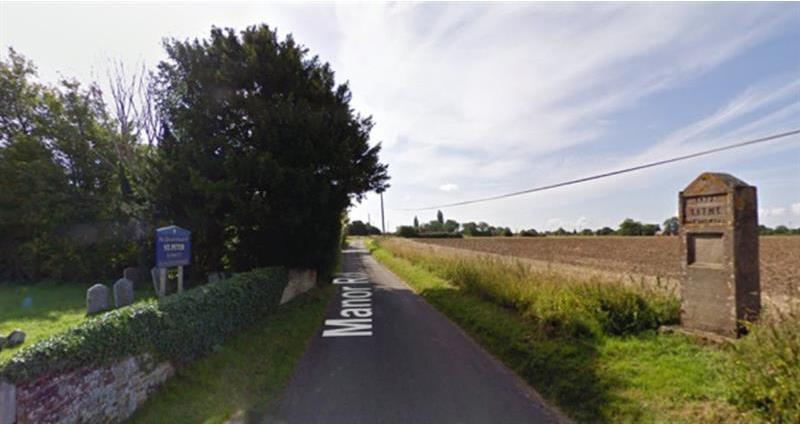 Pictured above: The Tithe memorial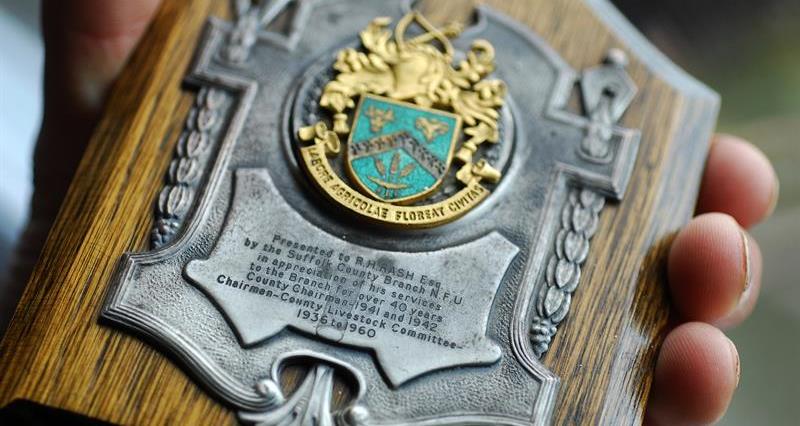 Pictured above: A plaque presented to Roland Rash for his long NFU service
By 1934 it was estimated that 11,000 farmers and landowners had pledged to fight for the abolition of tithe. The 1936 Tithe Act tried to solve the problem by giving tithe owners government stock in place of tithe.
It was a bitter dispute, and feelings ran high. A memorial stone was even put up opposite the gates of Elmsett parish church in 1935 as a permanent reminder of the goods and livestock seized from Elmsett Hall in lieu of tithe payments.
Former County Chaiman David Barker, who is due to talk about the NFU's history at the centenary lunch, said the Tithe War was a significant factor in the growth of NFU Suffolk's membership.
He said: "The county branch had a network of parish representatives in order to keep in touch with the farming community but it was the battle against tithes that galvanised the NFU, to fight what many regarded as a serious injustice."
(With thanks to Suffolk Record Office for its help with this article).
---
All aboard the NFU Protest Suffolk Special
A former NFU Suffolk county chairman has recalled how farmers headed to London on a specially chartered train to lobby against the Government's 1965 price review.
John Holmes from Frostenden near Southwold was among around 200 NFU members from the county who boarded the NFU Protest Suffolk Special train to travel to Westminster.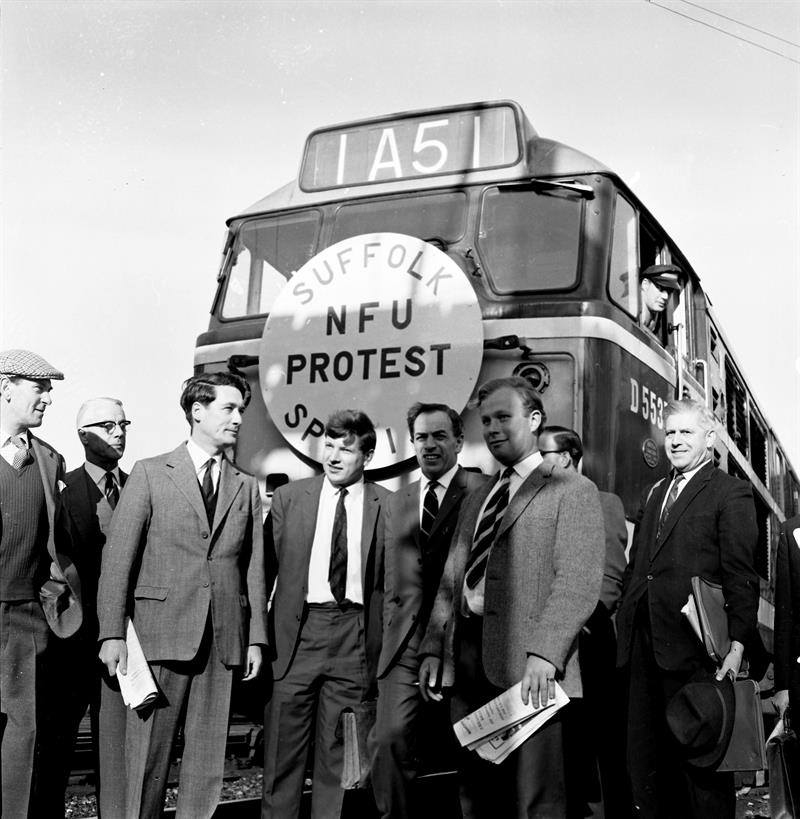 Pictured above: John Holmes with others leading a protest to London (Photo: EADT)?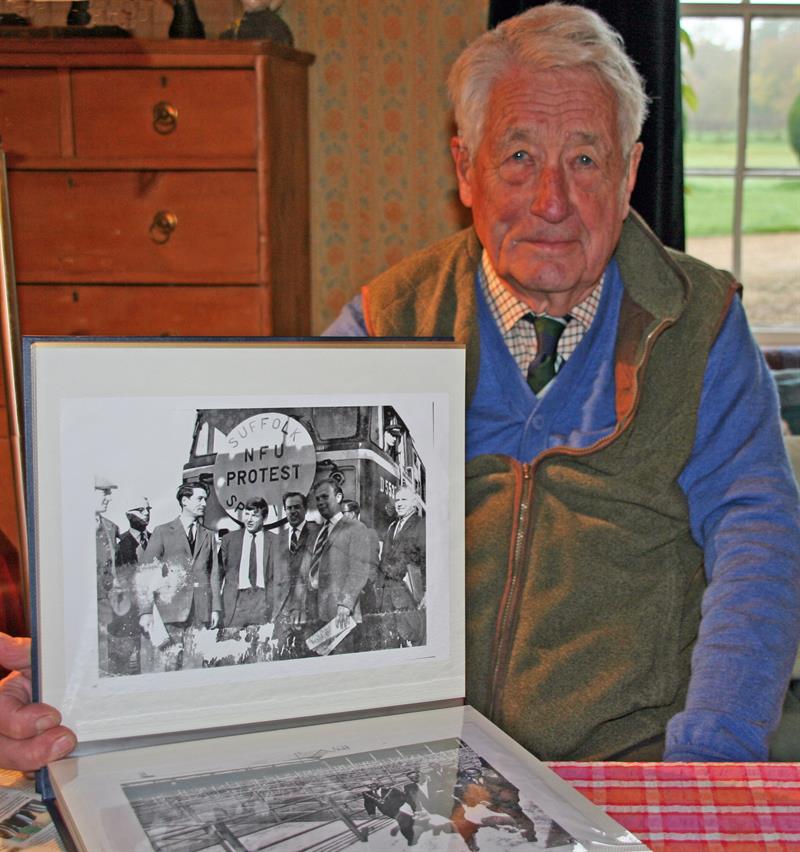 Pictured above: Former NFU Suffolk County Chairman John Holmes
Mr Holmes, chairman in 1965 and 1966, said: "Suffolk farmers were more vociferous than most about the price review and we raised the third highest amount of money for a fighting fund.
"We felt the price had been reduced by too much. We had been done down and we were keen to make our views known.
"We were the only county that took a train to London and we filled two committee rooms at the Houses of Parliament.
"I remember we banned drinking on the train on the way to London as we had a journalist with us and didn't want any photographs of boozing farmers appearing in the papers!"
Protests also included a boycott when Agriculture Minister Fred Peart came to open the new cattle market in Ipswich, also in 1965.
---
NFU survey puts Suffolk countryside on the map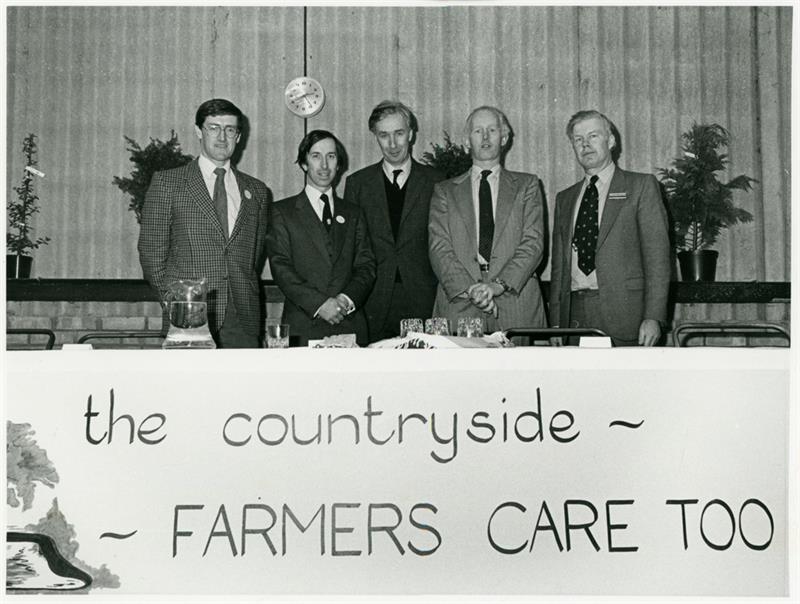 Pictured above: The launch of the Stanton survey
In early 1984 the Daily Telegraph featured a photograph of a large, featureless field at Ixworth and suggested that it was typical of the Suffolk landscape.
Local farmers were incensed and in response the NFU's Stanton branch decided to set the record straight.
The result was an in-depth report - The Countryside - Farmers Care Too – which was launched in February 1985 and was based on the findings of more than 120 farmers in 28 parishes.
David Barker, who was NFU County Chairman at the time, said the survey covered an area of 50 square miles and told the true story of farmers' care for the countryside.
Among the findings were:
2 square miles of woodland
almost 3 square miles of grassland, together with a total of
73,852 trees planted by farmers in the previous five years and, more significantly,
372.60 miles of hedgerow, equalling 7.78 miles of hedge for each square mile of farmland.
On top of that, the survey confirmed 433 ponds, 12 moats and 6 lakes and a long catalogue of the Special Habitats in the area was also listed.
The survey was launched by Suffolk peer Lord Belstead as a MAFF minister, supported by incoming NFU President Simon Gourlay and involved the members of the branch taking a large group of journalists on a guided coach tour of the area.
David Barker said: "Mike Hollingsworth, the NFU's regional public relations officer, said it achieved the largest publicity for the NFU he ever recorded."