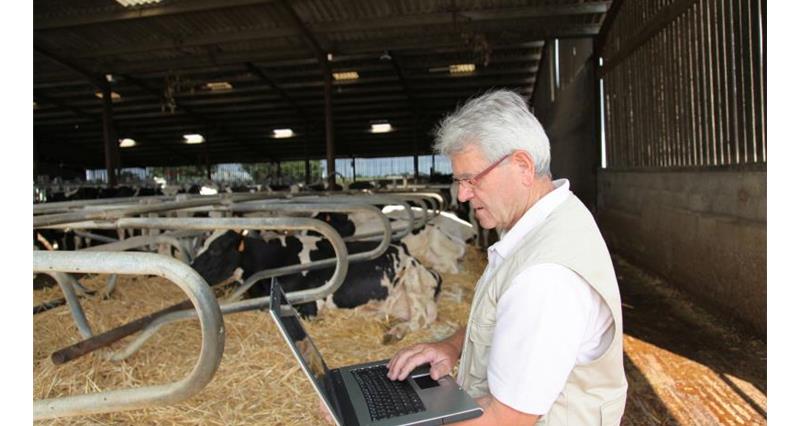 The NFU is adopting online technology to ensure business continues for its regional commodity boards in East Anglia.
Meeting rooms at the NFU regional office in Newmarket may be closed but 20 farmers were able to join a regional livestock board meeting by webinar. It was hosted by livestock board chair, and Hertfordshire beef producer, Julia Camp.
More NFU meetings will take place online in the next few months to ensure farmers can keep in touch, and help shape policy, despite coronavirus restrictions on gatherings.
NFU East Anglia adviser Oliver Rubinstein said: "Using the webinar system, members were able to pose questions to the panellists for discussion throughout the session. It was recorded as well, so members who were unable to participate can view it in their own time."
Board members were joined by NFU Climate Change Adviser Ceris Jones and NFU Livestock Adviser Harriet Henrick to update members on net zero and carbon foot printing.
This included an overview of the NFU's net zero by 2040 commitment and discussion of the main carbon calculator tools available to members.
Members also saw photos from the livestock board's visit to an assured finishing unit in the East Midlands, used to rear cattle from TB-restricted and unrestricted farms. AHDB Knowledge Exchange Manager Nerys Wright was also on the webinar to update members on AHDB work in this area.
The next regional livestock board will be on 27 May, with an update from the NFU campaigns team about their public facing work to promote UK farming.
Oliver said: "The number of members taking part, despite the circumstances, clearly shows the importance of the issues at stake when it comes to climate change and net zero.
"Depending on the situation with covid-19, our next meeting may have to take place via webinar too, but, given the challenges facing the farming sector at this point in time, it's essential that the regional boards continue with their work."