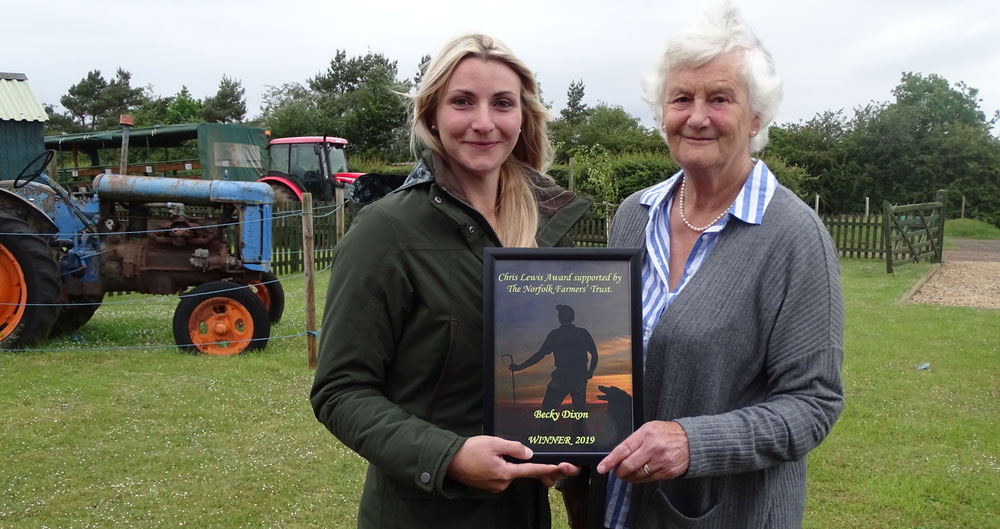 An enterprising young farmer is receiving a helping hand with her sheep enterprise after winning the Chris Lewis Award 2019.
Becky Dixon, 27, from Ringstead, west Norfolk bought her first sheep at the age of 14 and now has her own flock of 60 commercial ewes, as well as working self-employed with other farmers.
She was announced as the winner of the £5,000 award at a presentation evening hosted by Edward Stanton at Snettisham Park.
The biennial award, funded by the Norfolk Farmers Trust, was established following the death of Chris Lewis in September 2007. He a much-loved farmer and pedigree sheep breeder who was known for making time to help others, especially young people. It is open to Norfolk livestock farmers aged 30 years or under.
Becky said: "This will be a real help in growing the business. It's the first time I've entered and I felt it was the right time to do so."
She will use the money to purchase a livestock trailer and part of a mobile handling trailer, as she aims to increase her flock to 160 ewes.
"I would like to build up my flock but I don't want the business to get so big that I cannot go out to work on other farms as well. I enjoy working with smaller farms and rare-breed sheep," she said.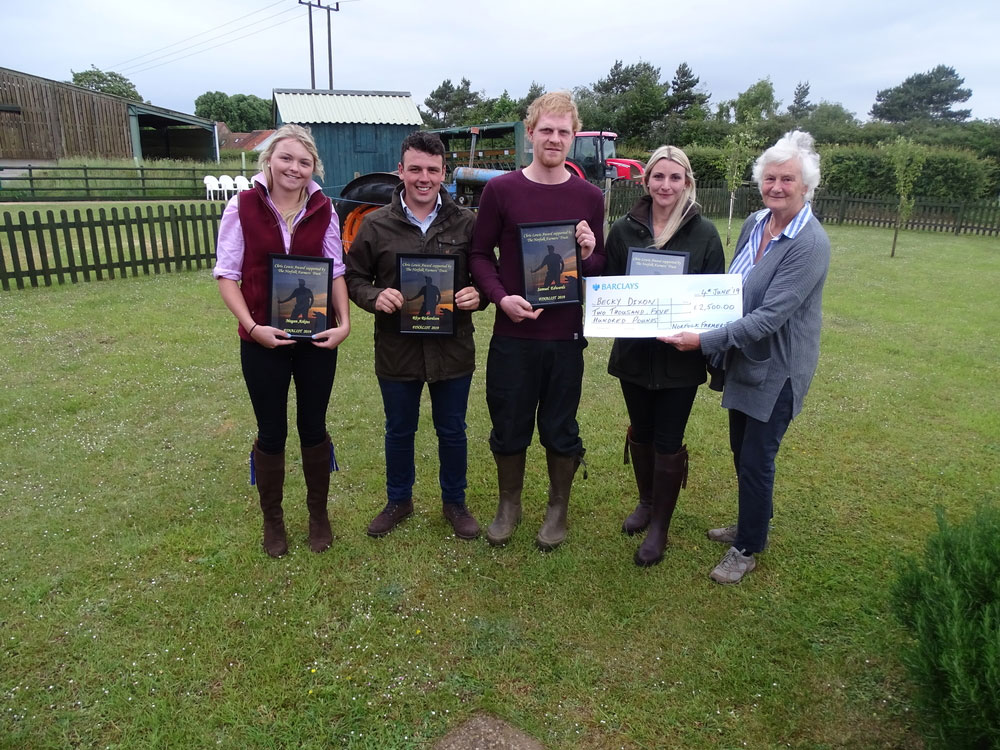 She received her award from Jane Lewis, the widow of Chris, who praised the high standard of entries received.
Jane Lewis said: "Amid all the current uncertainty, it's vital that every encouragement is given to the next generation of farmers and I'm delighted that the Norfolk Farmers Trust gives this award in Chris's name.
"Chris was always enthusiastically keen to help everyone, particularly young people. Starting a new enterprise is often done on a wing and a prayer so extra funds are always welcome."
The other finalists were Megan Atkins, 22, from Briston, Samuel Edwards, 25, from Litcham and Rhys Richardson, 28, from Ingoldisthorpe.