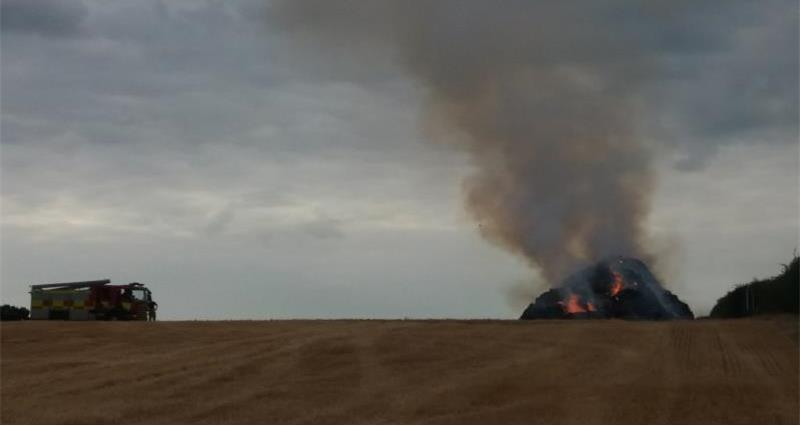 Nottinghamshire Fire and Rescue Service and Lincolnshire Fire & Rescue Arson Task Force are providing help and advice to prevent arson attacks on farms this autumn. Nottinghamshire's county adviser, Andy Guy details some of their top tips.

In Nottinghamshire, PC Jason Fellowes and Graham Picker of Notts Fire and Rescue are travelling the county talking to farmers about this issue; this follows a spate of attacks both in 2016 and 2017 when many thousands of tonnes of straw and fodder were lost to the crime of arson. The pair are targeting high risk areas of the county and farms that have previously suffered arson attacks.
Maintain fire extinguishers and keep a tank or bowser of water available so that you can react quickly in the event of an outbreak but also make sure that you know the location of the nearest fire hydrants and ensure that they are easily accessible for the Fire Service.

Keep a list of the OS map coordinates of your stacks near the phone so that, if you are unfortunate enough to need the services you are able to give them accurate directions to the location of the fire.

Lincolnshire Fire & Rescue Arson Task Force is adding its weight to the NFRS messages. Prevention and protection manager, Dan Moss said: "Farms are particularly vulnerable to arson. Their isolated locations, open boundaries and readily ignitable materials, such as straw stacks, make them an easy target. Arson is a serious crime with devastating consequences, put lives at risk and bring a farm to a standstill. We want to help farmers keep the risks as low as is possible and prevent this antisocial and dangerous crime."