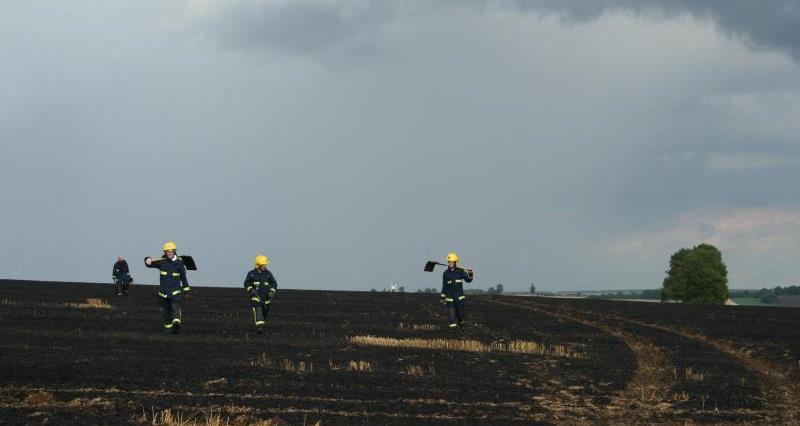 NFU East Midlands has urged farmers to be extra vigilant and take precautions to prevent farm machinery and crop fires as the dry, hot weather looks set for another ten days.
Already farm fires have been reported as combine harvesters brought out of winter storage experience electrical faults. Crop fires, too, have been caused by sparks from machinery. This follows the devastating moorland fires in Greater Manchester and Lancashire over the past two weeks.
Simon Fisher, NFU's policy lead for combinable crops, said: "The prolonged dry weather has brought farm fires into sharp focus with thousands of acres of crops and moorland affected. We're urging farmers to ensure their combines are fully serviced and completely cleaned out before this year's harvest: dried out crop residues will easily ignite if an electrical fault occurs."
NFU has issued key guidance to ensure farmers, their families and property are safe.
Clean and service harvesting equipment including fuses, grease moving parts and remove old harvest residues

Ensure your fire extinguisher is fully operational

Have a bowser of water in the harvest field

Have equipment handy ready to create a cultivated fire break around the field

Ensure you have your neighbours' mobile numbers on your phone, so that you can warn them if a fire breaks out, or get to their farm if they need you.

Have a grid reference for the field to give to the fire service if a fire breaks out

Have a plan in case of fire and brief harvest workers, whether full time or agency, on what to do if a fire is found

Know the location of natural water supplies that could be used by the fire service and ensure there's access for a fire engine

Do not try to tackle a fire yourself – call 999