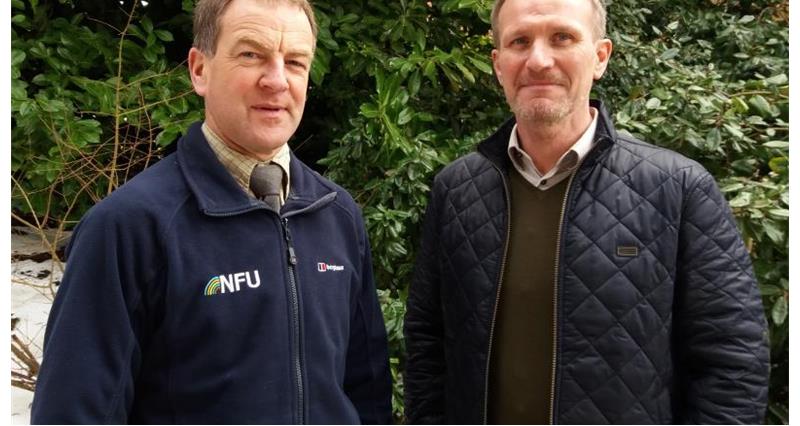 The NFU has appointed Chris Dale as group secretary for its Derby and Melbourne branches. Chris began work at the Darley Abbey Mills office at the end of February and takes over from Jim Watt who retired at the end of 2017; he will work with Tim Winder who's been at Derby NFU since he joined in 1998.
However, Chris is not new to the NFU, nor to the branches' area; he was the Derby and Melbourne assistant group secretary for two and a half years in the 1990s, before moving to a national NFU post with NFU Countryside and then leaving the national farming organisation to work in, amongst other places, the Philippines and Singapore.
Andrew Critchlow, Derbyshire's NFU county adviser welcomed Chris back to the NFU: "Chris's appointment brings our group secretary team back up to full strength and it's great that he's back in Derby, in an area he knows and understands well. I know Chris will work hard to help his members: it is crucial that farming's voice is heard as we progress through the challenges and opportunities presented by our exit from the EU in 2019.
"There is much that is still not decided, meaning that forward planning for farming and horticultural businesses is difficult. NFU will be leading farming's response to the new Defra consultation on the future for a domestic agriculture policy in the coming weeks, so it is a really important time for all our members to be joining the debate."