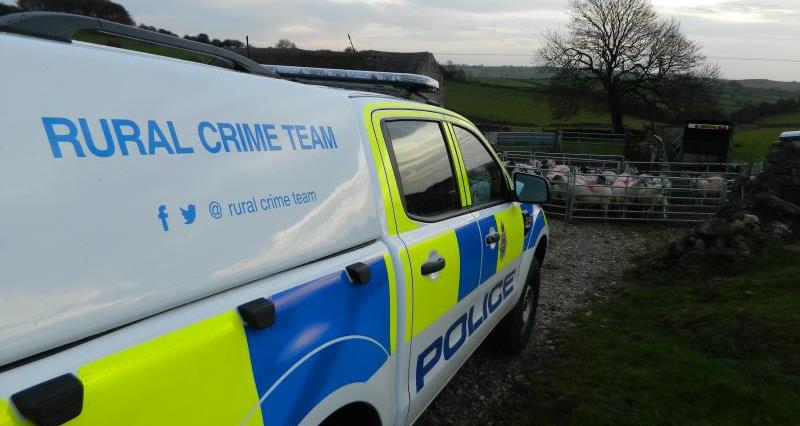 The national police rural crime day of action late last year saw forces up and down the land pour resources into tackling countryside criminals for a 24-hour period. But for police in the northern part of Derbyshire, that's an everyday focus.
A raft of measures and schemes has been brought in by the force to help it clamp down on criminals creeping around rural parts of the county targeting remote communities.
Derbyshire's proximity to big cities like Manchester, Nottingham and Sheffield, and its porous borders with neighbouring counties, means the force has a big task on its hands to keep a lid on rural crime.
And with resources at a premium, Derbyshire Police has had to think outside the box to augment the work of its dedicated local officers. And farmers and the public need to play a crucial role in this approach.
Read more: Paul scoops award for going above and beyond
One such scheme is Countryside Watch, which sees mountain bikers, canoeists, astronomers, recreational vehicle users, climbers, horse riders, ramblers, fell runners and anglers being urged to keep their eyes peeled for suspicious activity.
And those visiting through business will also be implored to help, such as taxi drivers passing through in the early hours, or goods vehicles on the many arterial routes – helping police with information on dodgy vehicles in remote areas.
One area of Derbyshire, the Peak District, sees more than 12 million visitors a year who all come to enjoy the stunning, rugged landscape.
Sergeant James Shirley, who leads the county's rural crime team from the force's Matlock base, said: "Unfortunately, among the millions of visitors we have in Derbyshire each year, there are a small minority who come to commit crime and take advantage of its remote wilderness.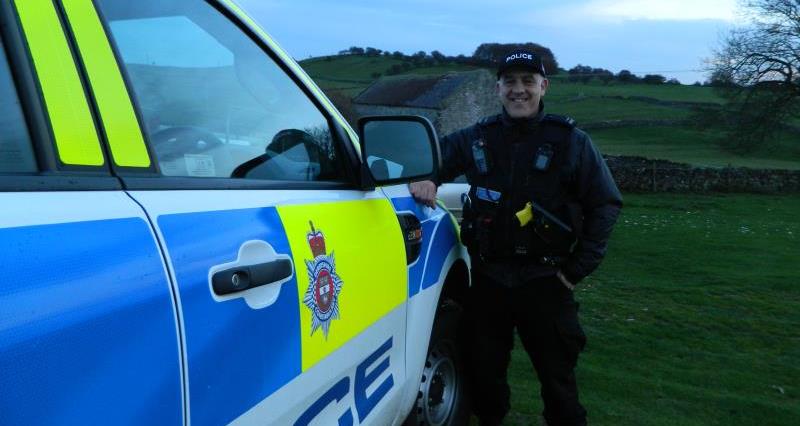 PC Paul Gamble next to Derbyshire Rural Crime Team's new 4x4 vehicle
"With little by way of natural surveillance, it's not surprising crime can go unseen and with thousands of square miles, unfortunately, despite our best efforts, police cannot be everywhere at all times.
"The aim of Countryside Watch is to employ those 12 million eyes and more, and hone them in on what to look for.
"These groups visit the countryside in all weathers, day and night, and will greatly increase that natural surveillance that's required to help us protect our rural communities and the wildlife we are privileged to have here."
The police see farmers as a hugely important group in tackling crime, and want them to keep their ear to the ground and report anything suspicious to them.
Read more: A fond farewell to Arthur Slack
The key advice from police to farmers is:
Lock you gates
Mark batteries with your postcode in paint
Use covert wildlife cameras to capture criminals in the act
Sgt Shirley also urged farmers to speak to the Derbyshire Police team about tracking devices for their vehicles, particularly quad bikes and tractors, which are high up on thieves' hit lists.
"To spend thousands on a quad and not bother spending about £100 on a device that will help us track it down if it's stolen makes no sense," he said.
"Our rural crime team can speak to you about various crime prevention options – including potential discounts on equipment."
As reported in November's edition, volunteers have bolstered the ranks of the rural beat team and are heading from farm to farm with the latest advice on how to cut the chances of becoming a victim of crime. The ultimate aim is to roll out the rural crime team's approach county-wide in the near future and there are plans to have dedicated officers in both the High Peak and north-east Derbyshire, along with the established, Matlock-based PC Paul Gamble.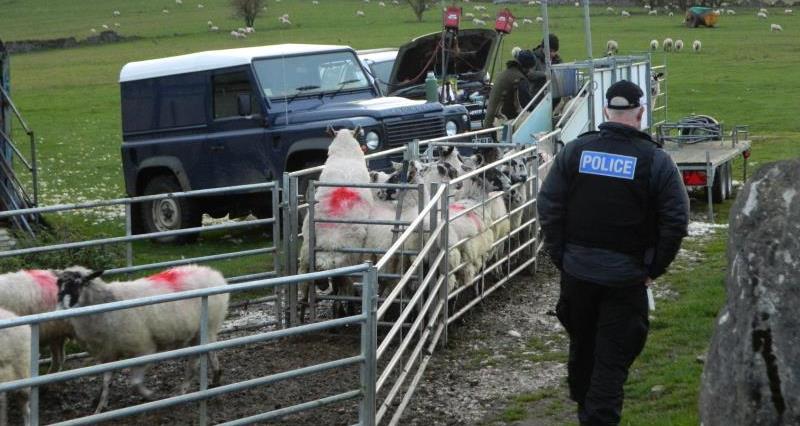 And targeted days of action are taking place, the latest one being in November which involved the county force sending dozens of vehicles, armed response officers and dog teams to blitz the Hope Valley, with more similar action planned throughout this year.
One Derbyshire farmer, who did not want to be named, said: "We've had quads nicked and the odd lamb taken here and there – it might not seem a lot to some people but it is to us.
"The police here are good and take rural crime seriously, which is reassuring, but they need all the help they can get and farmers are a big part of that. We all need to be better at spotting and reporting crime on our own doorsteps."
Hardyal Dhindsa, Derbyshire's police and crime commissioner, said: "Rural crime costs the economy millions of pounds every year, not only jeopardising business survival but undermining the confidence and feelings of safety of those who make their home in the countryside.
Read more: 2019 - a year to focus on farm safety
"In order to cut rural crime the police need information and for that, they need the help of local communities. To encourage people to get involved, we must raise awareness of problems and encourage people to report their suspicions.
"We also need to keep people informed of what is happening where they live, which is why I have financed the reinstatement of the Derbyshire Alert messaging system, which has proved so popular with rural neighbourhoods.
"I am also working hard alongside our countryside partners to identify new and innovative ways to prevent rural crime and deliver a better response to those who live in the countryside."
To follow the rural crime team on Facebook, visit https://www.facebook.com/ruralcrimeteam/. They are also on Twitter at @DerbyshireRCT.