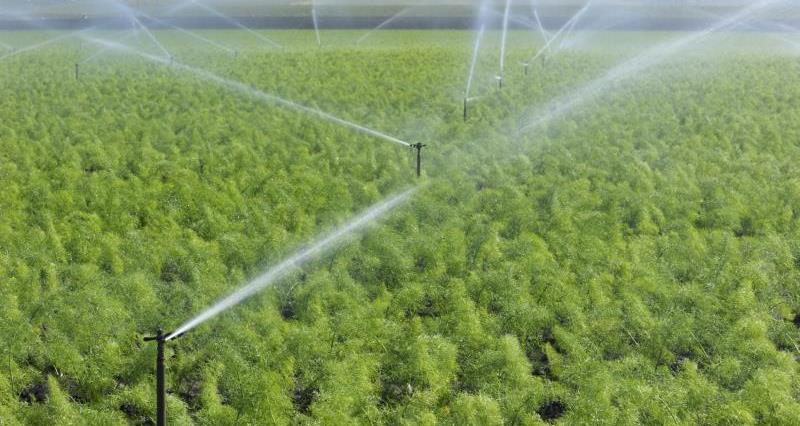 With dry weather persisting, the Environment Agency has forecasted 'poor' irrigation prospects for Lincolnshire and Northamptonshire.
Despite a wetter than average March, April started predominantly dry and settled. The cumulative rainfall totals for April (as at 23 April) range from 19% of the monthly long term average (LTA) in the East England to 86% in South-West England, with all regions apart from the South-West having had less than 50% of the monthly LTA.
The latest Met Office forecast for May, and May-June-July as a whole, shows that the chances of above and below-average precipitation are similar.
On balance, drier-than-average conditions are marginally more likely. For May and May-June-July as a whole, above-average temperatures are more likely than below-average temperatures.
The Irrigation prospects reflect the current hydrological conditions and latest available weather forecasts, the EA says.
"We are seeing a decline in irrigation status in some areas since February," the EA say in a briefing.
"Seven areas are still classed as moderate. However, East Anglia has changed from MODERATE and MODERATE to POOR to POOR and Lincolnshire and Northamptonshire from MODERATE to POOR.. Yorkshire and East Midlands remain MODERATE in most catchments but MODERATE to POOR in others. Kent, South London and East Sussex are in GOOD/MODERATE to MODERATE status."
Definitions:
Prospects for irrigation are defined as 'Good', 'Moderate' or 'Poor'.
Good
Water levels are average or above average and supplies are expected to be safe. There is a possibility of minor local controls on abstraction from surface water in late summer if the weather is exceptionally hot and dry.
Moderate
Water levels are low. Some controls on surface water abstraction are possible by midsummer if the weather is hot and dry. Controls on abstraction from groundwater are possible in small, sensitive groundwater areas.
Poor
Water levels are well below average. Soil moisture deficit is developing early and significant restrictions on abstraction from surface and groundwater are probable.
Paul Hammett, the NFU's water specialist said that farmers and growers are bracing themselves for a challenging summer. He urged farmers to consider how they could be affected by running out of water and to make plans, where possible, to manage water shortages.