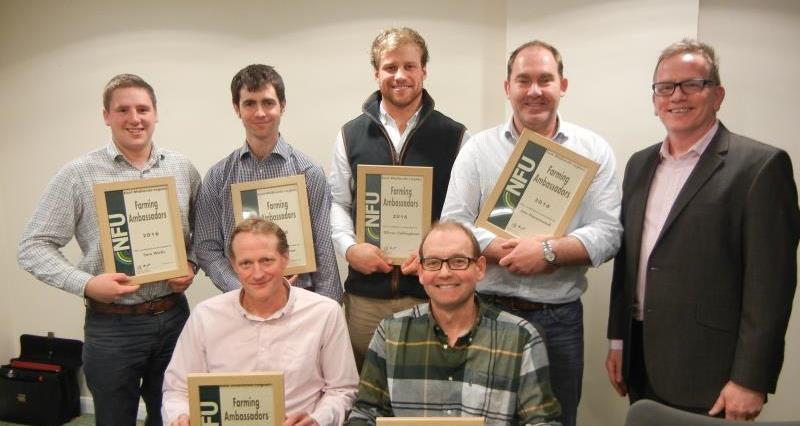 NFU East Midlands' successful member training course, Farming Ambassadors, will run again in November. If you would like to find out more, or apply for one of the six free places, information and application forms are available from the NFU regional office. The closing date for applications for this autumn's course is Monday 15 October.
The three day training schedule follows the Farming Ambassadors tried and tested format and includes sessions on presentation skills, chairmanship and negotiation and media training. It's aimed at farmers and growers who want to represent their industry and their businesses by learning and developing their communication skills.
The trainers are all professionals in their fields: Tessa Morton, who has trained NFU officeholders (amongst others) in presentation skills; Margaret Hartley whose Benchmark Marketing company offers training in many areas but for us she provides chairmanship and negotiation and Andy Johnson, an ex BBC journalist and presenter with a wide portfolio of career highlights, who'll help you hone your technique in front of a camera and microphone.
Farming Ambassadors training has been running in the region since 2009 and amongst its alumni is current national livestock board chairman, Charles Sercombe.
The six trainees are chosen by paper application and six is the right size for the course as it guarantees individual attention during the three challenging training sections. The venue in November is the NFU's regional office at Uppingham.