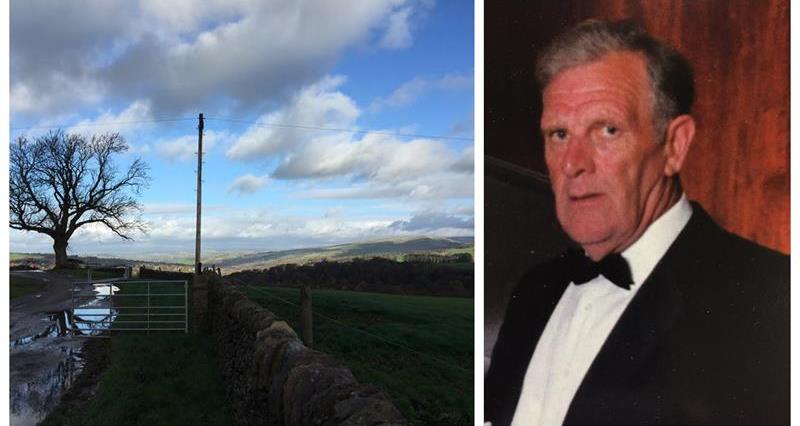 Tributes have been paid to much-loved Derbyshire dairy farmer and NFU stalwart Arthur Slack, who passed away in September at the age of 87.
Known and respected throughout the county, Arthur was chairman of the Buxton NFU branch for a staggering 56 years, only stepping down in 2016 when the post was appropriately taken up by one of his grandchildren, Matthew.
A proud son of the High Peak area, Arthur was the fourth child of Mary and James, who were tenants at Reddish Farm, and was born in 1931 - the family wouldn't have electricity for another 16 years.
One of his early memories was the winter of 1942, when people in the area wore socks on their hands because of the extreme sub-zero temperatures.
Read more: Packed room for NFU East Midlands' Brexit conference
Schooled locally, he left education at the age of 15 and, as farming was in his blood, enthusiastically helped at home bagging and delivering coal, ploughing and relief milking before going to work for 12 hours a day, six days a week, for a Mr Lomas at Shallcross Hall Farm.
During his youth, Arthur and his siblings were active members of Chapel-en-le-Frith Young Farmers' Club and it was there that he met his future wife, Vera Brocklehurst.
The Slacks would use their Austin 12 milk van, normally driven around during their milk round, to take themselves and their friends to YFC dances. Arthur, as the driver, could choose in what order he would drop people off afterwards, and Vera was always the last.
The couple eventually married at the Uniting Church on 20th March, 1954, taking up residence in Kettleshulme. Arthur was offered Glebe Farm in Taxal and, after scrambling around to find the requisite money for the move, the Slacks secured the farm, with Arthur working like a Trojan to sort the farm out, as well as taking on extra jobs to keep the money coming in.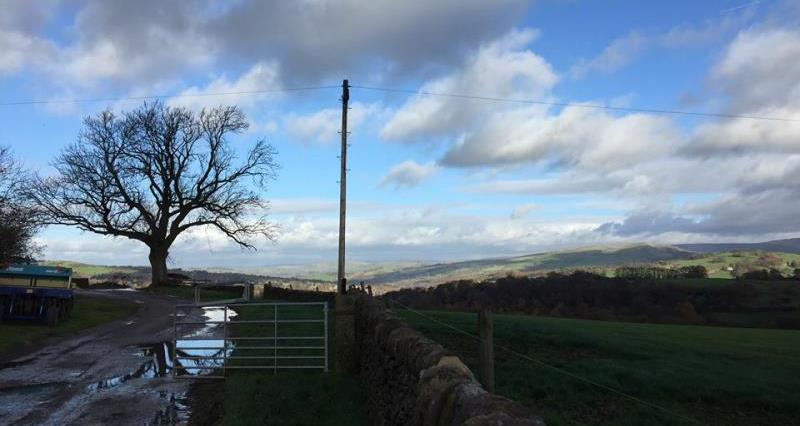 The stunning views from the Slack family's Overton Hall Farm near Chapel-en-le-Frith
And Vera did her share too, working two jobs as well as milking when Arthur wasn't there. According to his family, Arthur often commented: "My wife was a hero, the stuff she's done."
When Vera was caught short in labour with their son Peter – there was no time to get her into hospital – Arthur was called upon to deliver his son in the back of his van outside. And Vera took it all in her stride, and had to again when the rector's wife who lived opposite had to deliver daughter Judith when the midwife failed to turn up.
The young family were happy at Glebe Farm but Arthur always had an eye for Overton Hall Farm, just up the hill from where they lived, and, unbeknownst to Vera, he sneaked away to the auction and bought it in 1976. Peter and his family live there to this day.
As soon as Arthur started working for himself, he joined the NFU. Thanks to Vera, he found the time to go to the monthly meetings in Buxton with his great friends George Shuker – the pair were passionately concerned about farming and became increasingly involved.
Read more: UK farming unions urge dairy farmers to speak up for fair contract terms
Arthur was branch chairman between 1960 and 2016 and county chairman from 1985-86. He was also voted onto the town council in 1986, representing Taxal until 2003 and was chairman between 1991 and 1993. On top of this, he was a governor of High Peak College and was president of the Whaley Band.
Arthur lost his beloved Vera when she passed away in 2011. The couple had already given Overton to Peter, his wife Sylvia and their children, and had moved to a nearby bungalow. After Vera's passing, he was cared for there by granddaughter Olivia.
"He had a milk round so that's where the social side of him came from – he used to talk to everybody and had a really good sense of humour," his son Peter said.
"As a dairy farmer he didn't get much free time, but the NFU was his hobby and in his younger days he was involved in the Chapel Young Farmers' Club too. He was on the town council and got involved in anything that involved talking!"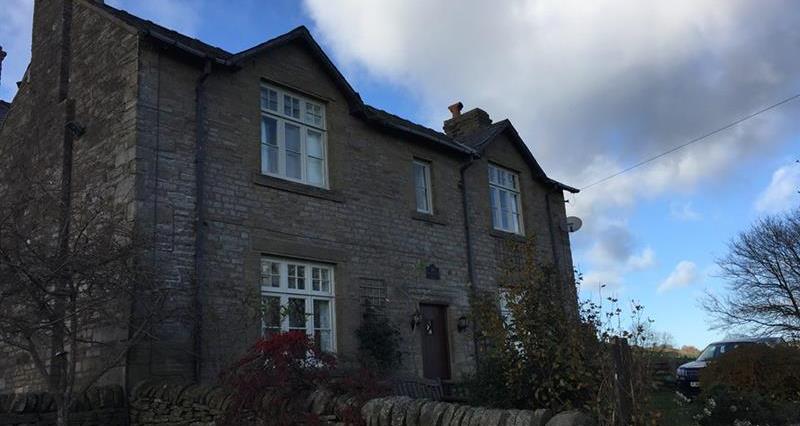 Overton Hall Farm, where Peter Slack and his family still live and work
Peter said his mother and father enjoyed going on the occasional cruise, around the Mediterranean and to Norway and Iceland, as well as going on NFU holidays to different parts of the UK to visit farms.
NFU Derbyshire county adviser, Andrew Critchlow, and NFU group secretary at Chapel-en-le-Frith, Phil Burnip, knew Arthur as part of their key roles in the Uplands farming community.
"Arthur's comments whenever he came to county group were always incisive; he still had his finger on the pulse," said Andrew.
"And he would sum up brilliantly – even though we'd all been waffling here, there and everywhere, Arthur could always put everything in a nutshell and get it back to the key points."
Phil described Arthur as "a masterful chairman" who "could read a meeting like nobody I've seen".
James Arthur Slack is survived by his son and daughter-in-law and his four grandchildren. The NFU offers its sincerest condolences to the family and will be forever appreciative of his tireless work in farming.