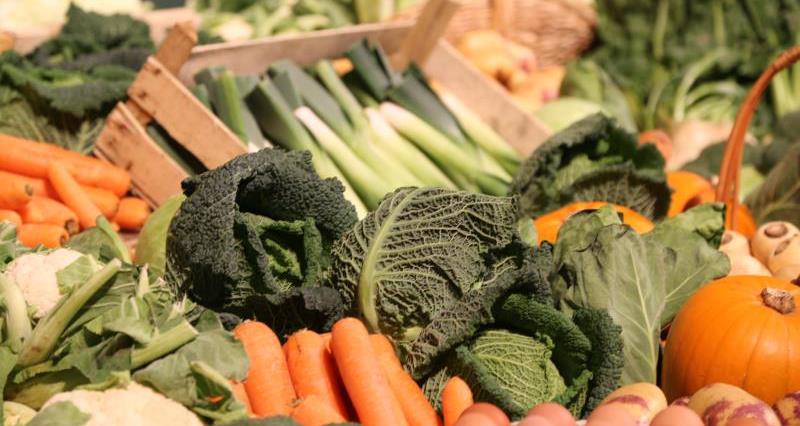 This year's Lincolnshire Harvest Festival will be held on Sunday 20 October at Lincoln Cathedral at 3pm. Everyone is welcome to attend – no invitation is necessary, so please come along, bring your family and friends and enjoy our annual event.
Organised by the farming community, the service celebrates everything that is great about Lincolnshire's farming and horticulture industries. Produce, donated by Lincolnshire's farmers and growers, is proudly displayed in the nave.
A cup of tea and a slice of Lincolnshire plum loaf is offered to everyone after the service, to make the event a companionable and happy Sunday afternoon.
This year's collection, along with produce donated for the display and for the procession of offerings, will be given to local charities including the Nomad Trust, which helps the homeless and those in need.
The NFU and partners the CLA, RABI, LRSN and Lincs YFC organise the service, which marks the end of one farming year and the beginning of the next and gives us the opportunity to say thank you for the great gifts of food, family, community and our fantastic farming industry.
NFU Lincolnshire county adviser Rhonda Thompson said: "The Lincolnshire Harvest Festival is a fantastic celebration of everything that the farmers and growers of our great county produce.
"Once again we're holding it in the stunning Lincoln Cathedral and if that doesn't tempt you we hope that our fabulous harvest display of Lincolnshire-grown produce donated by our wonderful and generous farmers and growers will.
"This year, we are highlighting the vital link between our farmers and the environment. Kings Seeds UK have very kindly donated wild flower seeds - crimson clover, phacelia and sunflowers - and we have lavender seeds supplied by Anglian Water. We would love you to take these away with you to create our own wildlife habitat at home.
"Everyone is welcome at this very special event and we look forward to seeing you."
We look forward to seeing you on Sunday 20 October