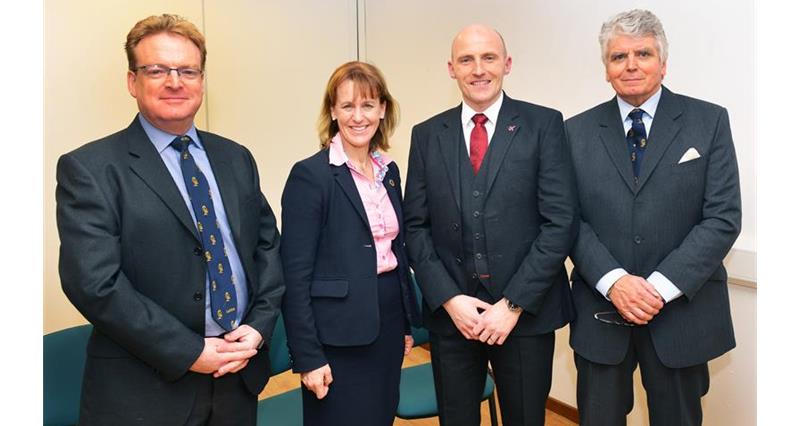 The Lincoln and District Dinner to Agriculture, known as "The LaDiDA", celebrated its 50th dinner in January at the Lincolnshire Showground.
Pictured are the speakers, from left to right: Simon Williams (chairman of the LaDiDA), Minette Batters (NFU president), Squadron Leader Steve Morris (Red 5 of the Red Arrows) and John Lockwood MBE (president of the LaDiDA).
The number of diners attending the dinner has steadily increased over the years, say organisers, and this year saw a record number of 364 guests attending, each connected to agriculture or the allied trades in Lincolnshire.
To celebrate the 50th dinner, all the diners received a special lapel badge featuring the LaDiDA bull, depicting well hung beef, a traditional feature of the dinner.
Read more: New crop of ambassadors completes course