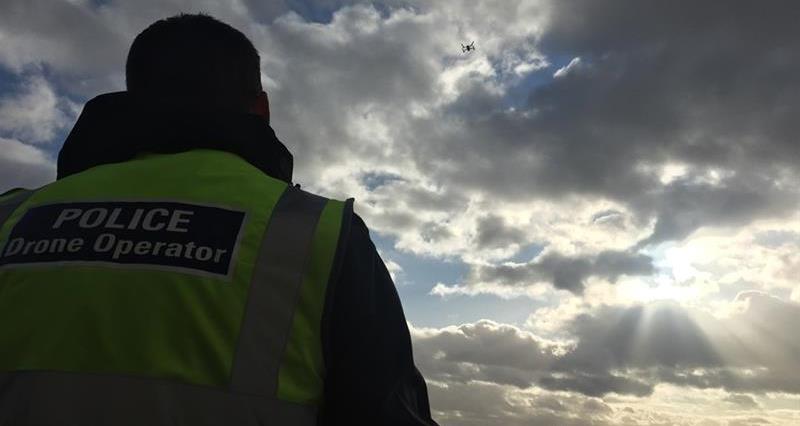 Police have a new eye in the sky to tackle criminals in Nottinghamshire – and farmers have been given a sneak peek.
In a collaboration between Nottinghamshire Police and Nottinghamshire Fire and Rescue Service, a brand new drone team has been created to assist both agencies in vital tasks.
It will give the force a panoramic aerial view to help find missing people, deter and track down offenders and, crucially for farmers and growers, provide greater coverage in more remote areas.
Keen to show the rural community what their new piece of kit is capable of, Notts Police descended on a farm near Newark for a close-up demonstration.
Drone pilot PC Harry Shaw flew the diminutive aircraft, beaming crystal clear images of the gathered guests to a monitor inside a barn, and answered farmers' questions.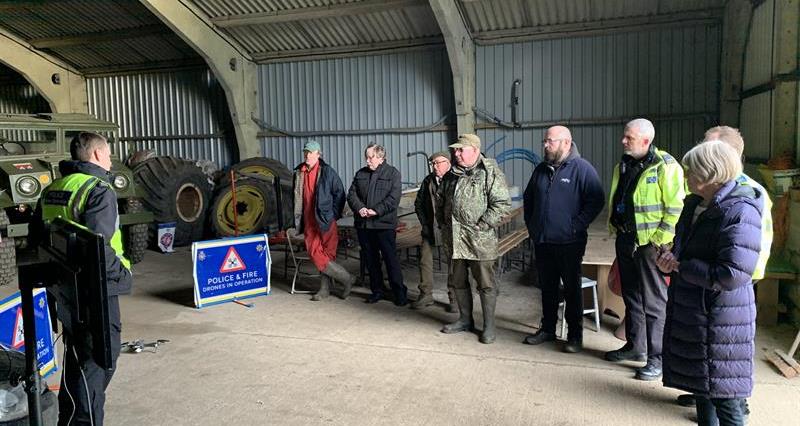 "We have 15 officers trained to fly the three drones the force has," he said. "The biggest drone we have has a camera capable of reading a numberplate clearly from a kilometre away.
"One of the drones was used recently to track down a burglary suspect in Nottingham, so we're already seeing results in the first few weeks of operation.
"Another benefit is the cost; to launch a drone costs the taxpayer £29.50, to call in the police helicopter costs £1,250. It's a saving every single time."
A dedicated drone car will be handled by trained police drone pilots to provide 24/7 coverage for both police and fire services.
The chief inspector will be responsible for assessing all requests through the police control room and authorising the drone car to be directed to incidents.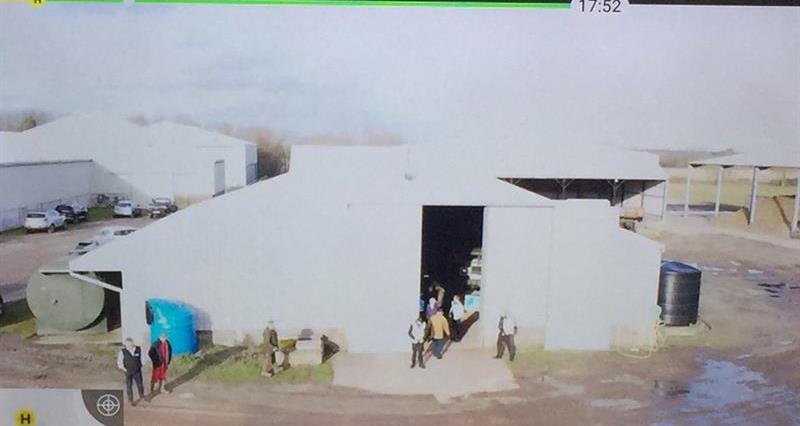 The drone team will also be involved in planned operations supported by an additional drone unit too.
Officers have been learning how to fly the drones, which can also pick up heat sources, in various environments both during the day and night to enable full coverage of the county.
NFU Nottinghamshire county adviser Andy Guy said: "It is great to see this investment in technology which has a clear benefit in helping tackle rural crime and fire incidents.
"The drones allow police officers to be in the right place at the right time and to cover a wider area than before.
"Criminals will have nowhere to hide once these drones spot them."