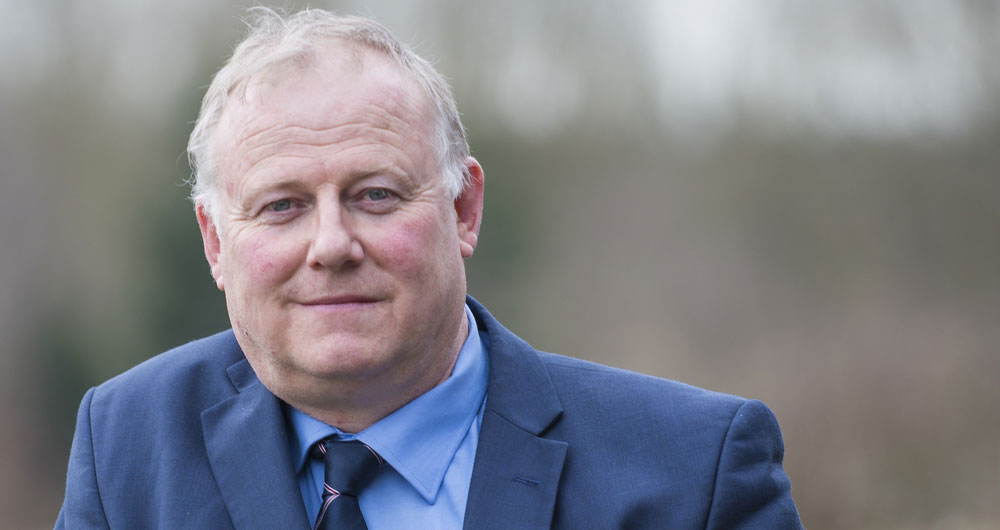 Phil Jarvis has been farm manager of the Game and Wildlife Conservation Trust's Allerton Project in Loddington since 1992. He farms 800 hectares of winter wheat, winter oilseed rape, winter/spring oats and winter/spring beans in a joint venture with his neighbour.
He is current vice chairman of the NFU's national combinable crops board and chairman of the East Midlands combinable crops board.
The NFU Environment Forum works with members, other NFU commodity boards, government, government agencies and other stakeholders to ensure farmers' views on the environment are at the forefront of policy making. It aims to create benefits for all farm businesses as well as the environment.
Mr Jarvis said:
"I am delighted to have been elected chairman at this critical time for the farming industry and look forward to working with the forum members and wider NFU membership.
"The priority for me is about getting all sides to see how food production goes hand in hand with caring for the environment. We have a huge industry providing safe, traceable and affordable food for the public – but also have a responsibility to look after the environment for everyone.
"There's obviously a political challenge to be sorted. But in the bigger picture, there are also challenges with our soils and food production systems that look after our environment. So, trying to solve those will be the big issue and ensuring the NFU has a strong voice to those policy and decision makers."
You may also be interested in: