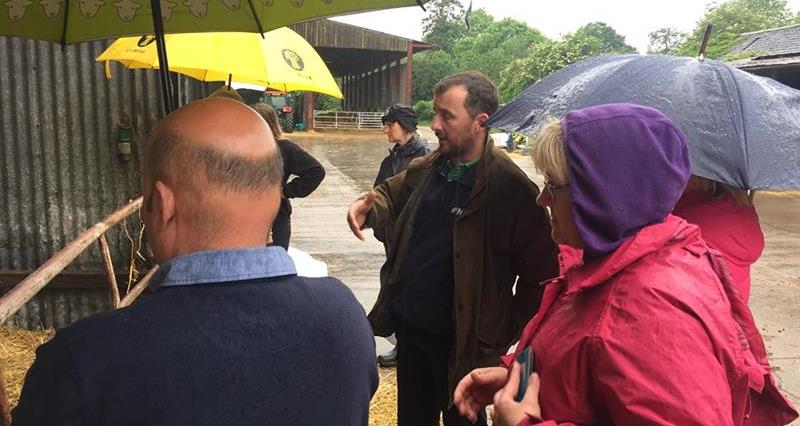 Police officers got the lowdown on how to handle escaped farm animals as part of an innovative, hands-on initiative.
Kettering group secretaries Esther Pritt and Suzy Johnstone Smith hosted their second livestock handing and farm education visit with Northamptonshire Police.
A sergeant, an officer and seven PCSOs descended on Esther and Jimmy Pritt's farm in pouring rain in June to get the inside line on how to deal with animals on the rural beat.
"This has been a really successful way of engaging with the local police force and has given them the skills, confidence and knowledge to enable them when called to a rural matter," Esther said. "For example, they learned how to move cattle safely and identify the owner from the ear tag." Suzy added: "We will be running a third course focusing on sheep and horses later in the year. We ran a similar course last year and the police have requested we do the same again; this will include moving and restraining sheep and moving and catching horses, as well as how to make rope halters from available material."
And the session went down very well with the officers involved. PCSO Kirsty Ellerby said the courses have been invaluable.
"It's so important as officers that we know exactly what to do as escaped animals is a job we get quite a lot of on the rural beat," she said.
"The feedback from my colleagues has been exceptional - other officers keep asking 'when can we get this training?'"