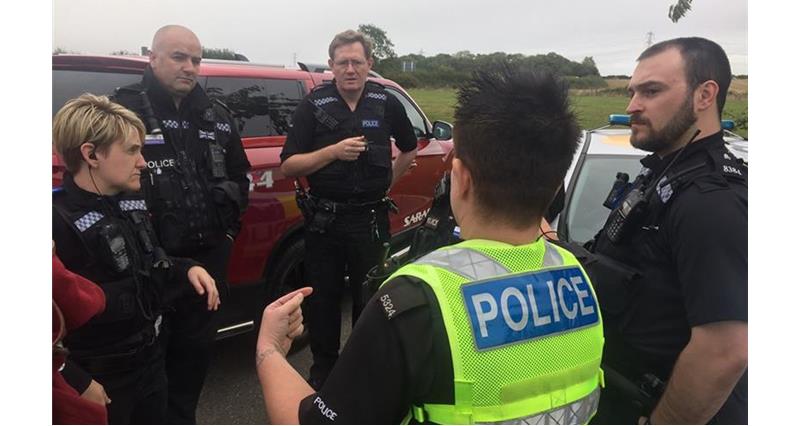 NFU East Midlands had an up-close look at police operations during Rural Crime Week 2019.
The week of action saw police forces launch a major crackdown on countryside crime nationwide.
Last year we joined Derbyshire Police during their operations and this year our focus was on LNR.
County adviser Harriet Ranson, comms adviser James Peck, group secretaries Stuart Cross and Suzy Johnstone-Smith and Pitsford office's Emma Cox joined Crimestoppers East Midlands and Northamptonshire Police at the charity's rural crime launch.
Find out about our new rural crime hub here
Guests at the event heard from PC 'Hutch' Hutchings about how the Northants force is tackling rural crime, with a plea to farmers to report every incident to them on 101 (if it is after the crime has happened) or to Crimestoppers 100% anonymously on 0800 555 111.
"Due to the nature of smaller, rural communities being more closely-knit, there can be a reluctance for people to speak up about crime in their area for fear of intimidation, revenge or merely awkwardness," Crimestoppers East Midlands regional manager Lydia Patsalides told the gathering.
"We promise 100% anonymity to everyone who contacts our charity, which means we are uniquely placed to help rural communities stay safe."
Later in the morning, NFU East Midlands attended the Kettering agency where group secretary Esther Pritt, along with Suzy, hosted their regular farmer drop-in session with Northants Police officers.
Then it was onto a 'ride-along' with PC Hutchings and PC Abbey Anstead and their cross-border operation with counterparts at Thames Valley Police and North Bedfordshire Police.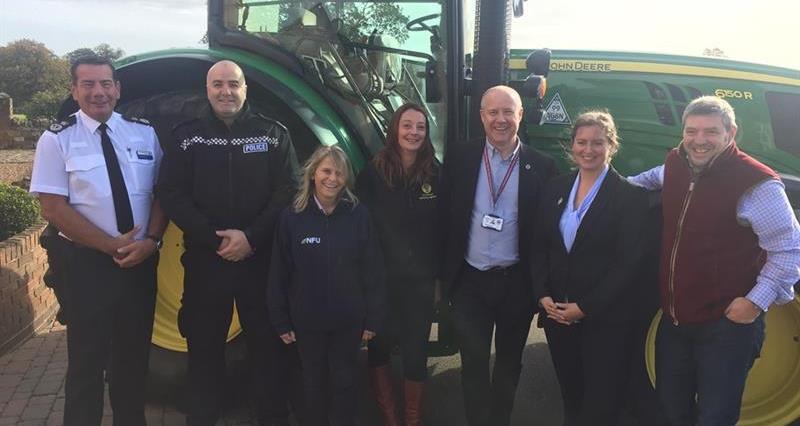 Hutch and Abbey followed an initially suspicious-looking van towing a caravan, eventually stopping the shocked driver. Apart from a couple of minor issues which Hutch pointed out to the young driver, everything was above board. Hutch and Abbey that week tracked down three stolen caravans, including one swiped in June 2016, which was returned to its owner.
Then all three forces were involved in a call about youths thrashing around in a field on a quad and scrambler bikes. After tracking down the field in question and chatting to the young people involved, the officers were pleasantly surprised by discovering the youngsters were in their grandma's field with full permission and their vehicles were only being used off-road.
The following day, we attended a large vehicle-checking operation by Leicestershire Police just outside Market Harborough.
Trio charged with illegal sheep butcherings
PC Steve Winn and colleagues, along with other agencies, had set up shop at a fuel station off a major roundabout and were pulling over any weight-lifting vehicles, from vans to lorries, to see if they were fit to be on the roads.
Elsewhere, Notts Police tackled illegal hunting, poaching, hare coursing and fishing, speeding on rural roads and through villages, fly-tipping, illegal off-road biking and anti-social behaviour
And Lincolnshire Police, along with 12 other forces, were involved in the ongoing and highly successful Operation Galileo.