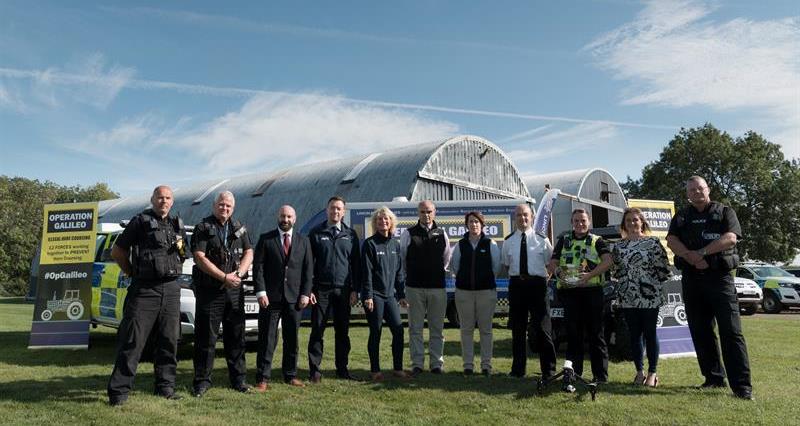 Lincolnshire Police have been challenged by NFU East Midlands to build on their sterling work to tackle hare coursing to halve the figures again.
The force relaunched Operation Galileo - which has ushered in a sharp decrease in reported cases in the county - this week as the hare coursing 'season' traditionally begins again after harvest.
NFU East Midlands staff were on hand at the event, reflecting the key role they have played in informing the police's approach.
And they laid down a challenge to officers to make big strides in wiping out the barbaric crime.
Holland (Lincs) county adviser, Danny O'Shea, said: "Hare coursing has a devastating impact on its victims and it's great that Lincolnshire Police take it seriously and are committing resources to their rural crime team.
"Seeing the impact Operation Galileo has had on the figures is really impressive but we want the force to halve those figures again this 'season' which will go a huge way towards stamping it out in our county for good.
"We'd urge farmers and rural communities to help the police by reporting incidents to them so they can respond."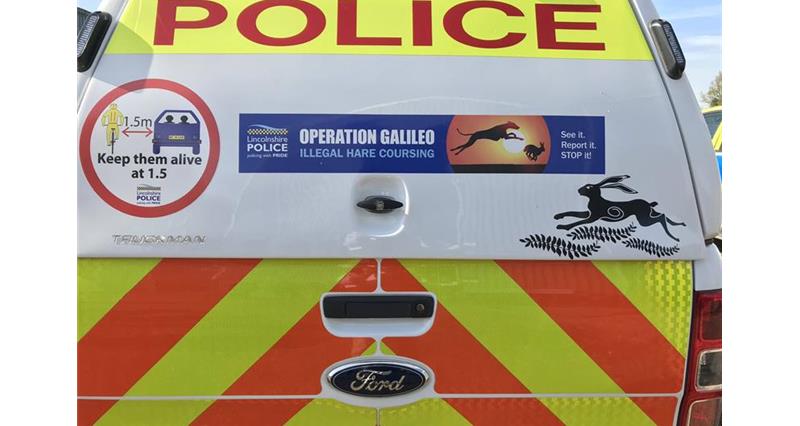 Lincolnshire county adviser Rhonda Thompson added: "Operation Galileo is a vital tool in tackling this evil crime and we want to continue our relationship with the force to make sure criminals know that Lincolnshire is a no-go zone for them."
The decline of reported hare coursing incidents is stark. Last season Lincolnshire saw 873 incidents, compared to 1,365 in 2017/18 and 1,965 during the 2016/17 season.
Drones will once again be used to track down offenders with additional Ford Rangers and other marked and unmarked 4x4 vehicles, which the force uses to respond to incidents.
Lincolnshire officers have also been seizing hare coursing dogs for a number of years - more than any other force in the country - and have pledged to continue it for 2019/20.
Chief Inspector Phil Vickers, the force's lead for rural crime, said: "We are in good shape for this season.
"Last season was very positive and we are looking at building on that, while also improving our efforts to fight other rural crimes such as theft of machinery and dangerous driving.
"People who live in our rural communities play a vital part in helping us gather intelligence, and we really need their support.
"The big news for 2019/20 is bringing together the top 12 hare coursing forces across the country under the Op Galileo banner – we are targeting the offenders who cause greatest harm to our rural communities by sharing information and intelligence across the whole of the UK.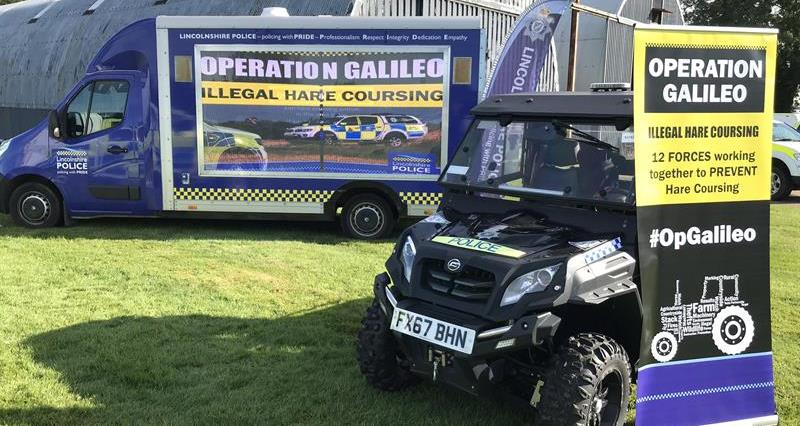 "As Op Galileo has a national footing, this offers more opportunities to use technology and stop offenders before they reach our fields – we will seize their vehicles, cash and property whenever and wherever the law allows.
"We have been at the forefront of working with rural partners such as the NFU and CLA, to seek changes to legislation that will have greater impact on offenders."
Police and Crime Commissioner Marc Jones added:
"I am proud of the progress Lincolnshire Police have made so far but as we know there is always more to do and I have no doubt that this year's efforts will be even more robust in protecting our communities that ever before.
"Quite simply Lincolnshire are at the forefront of fighting rural criminality nationally and their work is being replicated up and down the UK due to its success."