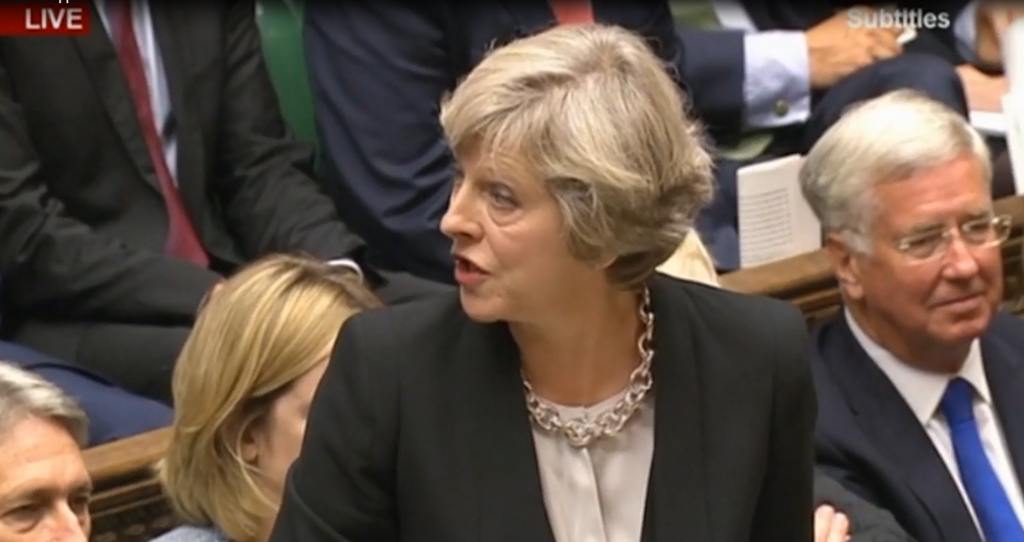 Following an audience with the Queen, the Prime Minister has been granted permission to try and form a government with the support of the Democratic Unionist Party.
With all seats now declared, the Conservatives have 318 seats and the DUP have 10, collectively taking them over the majority threshold of 326.
In a statement outside No 10, the Prime Minister sought to strike a tone of business as usual. She explained that her government will seek to lead the country through Brexit negotiations, rejecting speculation she will delay negotiations on leaving the EU which begin in ten days' time.
It is understood that the DUP has committed to supporting the Conservative Party in principle. Over the weekend, the DUP and the Conservatives are likely to discuss the government's legislative agenda to agree how the informal coalition will work in practice.

Confidence and supply?
The informal coalition is likely to operate under a 'confidence and supply' system. This is an agreement that allows a minority party to play an active role in government; unlike a coalition, it does not involve formal policy concessions or power sharing, and the minority party to reserve the right to judge individual policies on merit.
However, there are two formal elements that are agreed between the governing party and the minority party:
'Confidence' refers to an agreement of backing in votes of no confidence
'Supply' refers to support for the government to pass bills in order to receive money to enact its policies. This does not require formal policy concessions, but these can be involved.
This agreement does not require the larger party to concede ministerial positions, unlike a coalition, and allows a smaller party to play a part in government and policy making without signing up to the responsibility of leadership in the government.
Theresa May therefore remains Prime Minister despite criticism about the Conservative Party's campaign.

DUP manifesto asks...
Of particular note, the DUP backed Brexit and made the following pledges around agriculture and labour are as follows:
Local input into new UK agriculture and fisheries policies which can offer sustainability and new growth opportunities
Particular importance of agri-food sector to Northern Ireland economy recognised and reflected
Strong protections for agri-food to guard against vulnerabilities to cheap inferior imports
An appropriate support programme for our farmers should continue after we leave
Effective immigration policy which meets the skills, labour and security needs of the UK
Rights of British citizens in the EU and those from EU member states living here safeguarded