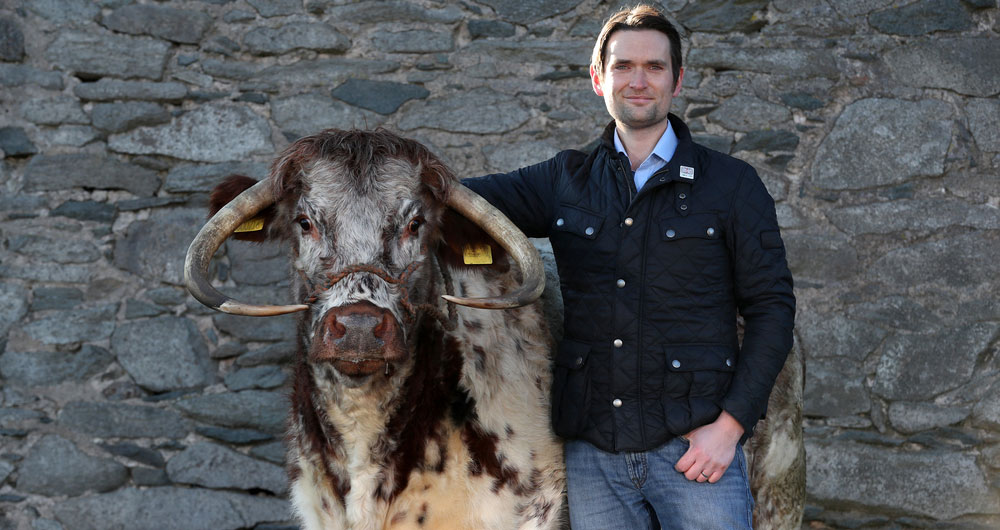 Joe Stanley farms in partnership with his parents on a mixed beef and arable farm in Leicestershire . Here, Joe outlines why securing a long-term government food strategy is so important to him:
Joe said: "It must be a priority for the next government to create a domestic agricultural policy fit for the 21st century, which safeguards the strategic importance of Britain's world-leading food and farming sector in our national life.
"In the coming decades, British farmers will need to produce more food for our growing population utilising fewer resources and with a smaller impact on the environment. This will require investment in a comprehensive programme of productivity gains through the application of ground-breaking new technologies, precision applications, modern infrastructure, and renewed focus on plant and animal health to produce more from less.
"Furthermore, recent experience of our increasingly volatile climate not only demonstrates the vital importance of risk mitigation measures to help farmers cope with the extreme volatility of agricultural production, but also of a practical framework to help safeguard and further enhance our natural environment, and work towards a net zero future."
:: Joe Stanley also writes a regular column View from the farm for Countryside magazine. Read his article on the importance of British food and farming standards here.
Visit our General Election hub