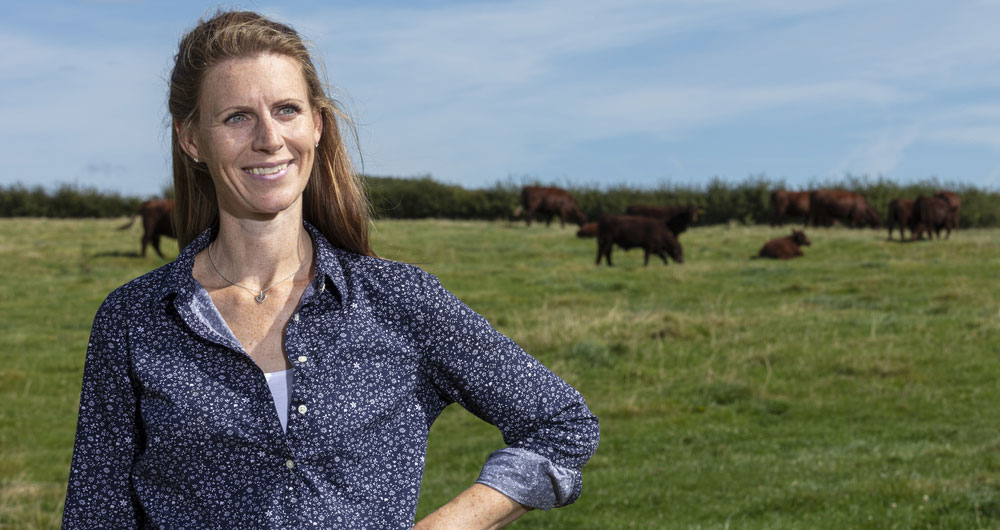 Amy Jobe is a farmer and owner of Lincoln Russet, in Lincolnshire. Here, Amy outlines why securing a long-term government food strategy is important to her:
She said: "When it comes to a National Food Strategy, uniformity in food standards is paramount. As farmers in the UK, we pride ourselves on producing quality food through high welfare standards. There is, of course, a cost associated with production on these principles, however, as a country we have chosen, rightly in my opinion, that this is how our food should be produced.
"Future trade agreements with countries with different rules have the potential to flood the UK market with food produced to standards that would be illegal here, threatening the industry to its very core.
See also: NFU insight - expanding the conversation around a National Food Strategy
"The environmental challenge is one in which British farmers will play a major role and has been the focus of many public debates. The beef industry, in particular, is coming under significant pressure with much emphasis placed on how much methane a cow burps (not farts incidentally!) with little focus on the 'locking in' of carbon in the pastures and countryside the livestock resides in.
"I am sure farming can improve its carbon footprint, however as an industry we still require significant investment and technological improvements to allow us progress."
Visit our General Election hub