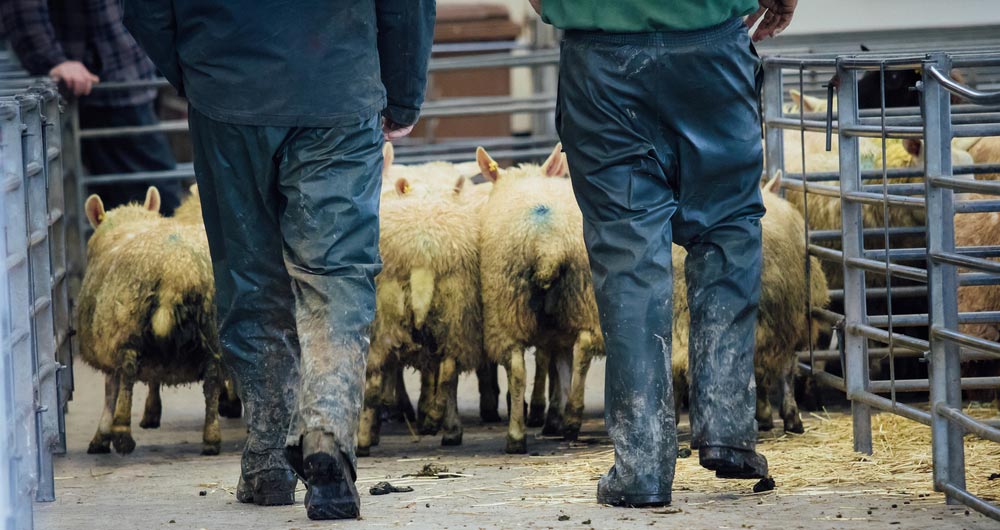 A flurry of activity around the country has seen the NFU hosting regional hustings, with many NFU members reaching out to cross-party candidates using the General Election Toolkit and inviting Westminster candidates out to farms in their local constituency.
David Rose of Farmeco in Nottingham used the tool to contact all candidates in his area, and it resulted in David Watts of the Liberal Democrats visiting his business.
Mr Rose said: "He comes from a farming background. My main issue is that being a care farmer, we open up the farm to the public, but my support payments for public access has stopped. I do about 50-60 visits per year, and I was getting paid for 20, which wasn't a lot but it helped, but now we're not getting any support as the government is not supporting farm payments in that way.
"I wanted to know how much focus he will be putting on environment payments versus production.
"I wasn't really expecting to hear from the candidate, I thought maybe something would come from his secretary, but I'm glad he got in touch.
"The process was very simple. I thought we would have to write our own letters, but the majority was written and I just added on a bit extra. This was good because I probably wouldn't have made the extra effort to write all the extra detail, so the NFU support was very good."
Further north, a dairy, beef and arable farmer in Cumbria, Ian Bowness, welcomed Shadow Defra Secretary Sue Hayman on to his farm (pictured below).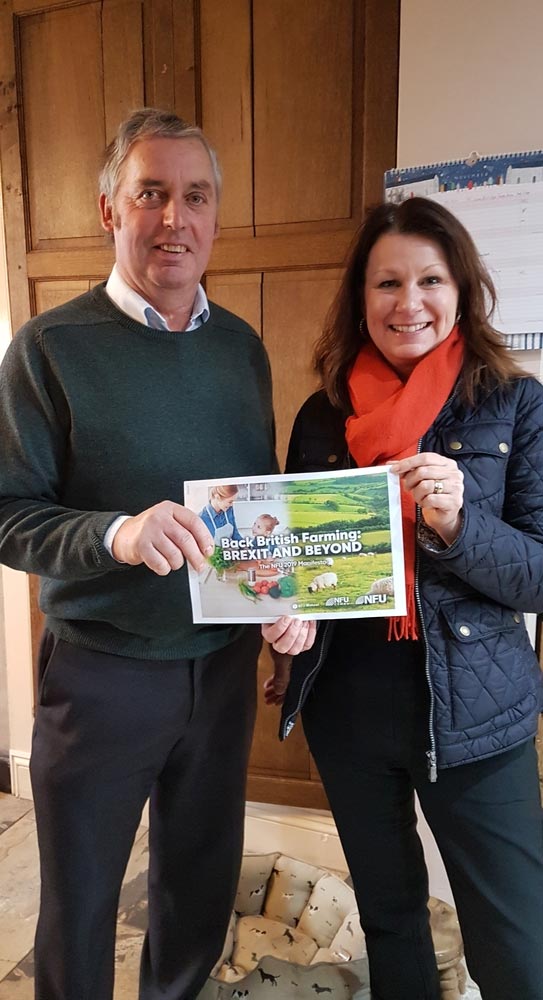 He said: "Obviously, Cumbria's a rural area, but some candidates don't have the same grasp as others. Sue Hayman is probably one of the best people to have the ear of, because as the Shadow Secretary for Defra she is extremely knowledgeable on agricultural situation. It's always useful to meet up with her as she likes to meet on the farm, and we always like to tell her what needs doing as well.
"She was singing the praises of the NFU, and said she found the material and documents that get forwarded to her extremely useful. She's certainly found NFU stuff really useful, which David Raine and I were pleased to hear.
"There are also two hustings taking place, so NFU members can hear what candidates have to say."
See also: Read our analysis of the party manifestos
During the opening weeks of the General Election campaign, regions of the country were suffering with flooding. This meant that opportunities to meet with potential MPs had even greater impact, as farmers could question them on their long-term plans for tackling water issues.
This proved to be the case when fourth-generation farmer John Sowersby hosted Conservative candidate Sir Greg Knight on his combinable crops/sheep farm in East Yorkshire (pictured below).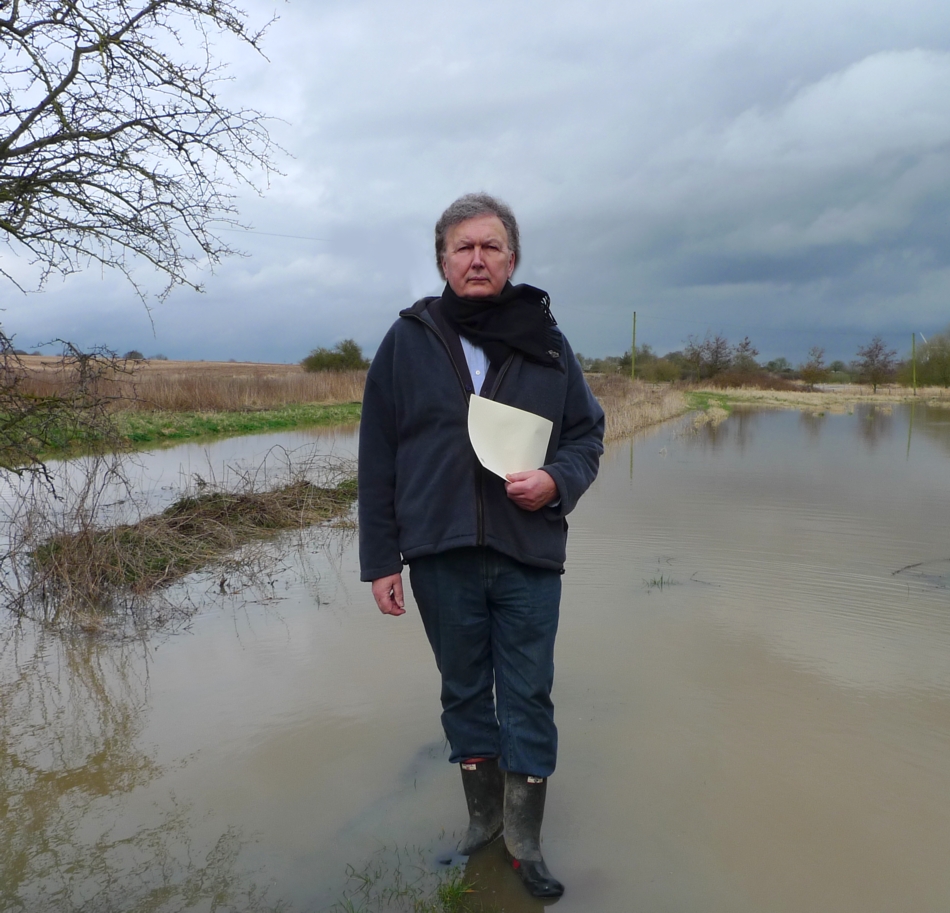 Mr Sowersby said: "There were so many people here, local people that had a lot of land flooded. We had a big turnout, it was a useful meeting and I think he was quite surprised. He promised to put our complaints to the government. Holding these meetings must do some good but we've got to keep the pressure on now.
"We're in a bit of a mess at the moment. The government keeps banning chemicals for things like rapeseed dressing. There's been loads of letters to government in the past year from beekeepers and because it was banned we're all rushing out with these insecticides. But it kept oilseed rape safe, so that was something we brought up with him at the meeting."
---
Post-General Election 2019 - what you can do
Our post-election lobbying toolkit has a host of useful information, links and tools which can help you, as an NFU member, lobby your local MP post-election on the issues that matter to you and your farming business.
Click on the links below to download a useful 'Key election asks' sheet with the key priorities for your sector:
Share your area's amazing farming story on social media: The NFU has created a suite of shareable infographics for you to share on social media to highlight how food and farming in your region contributes to the local and wider British economy. Select an area below to access the images:
Hear from NFU members as they highlight their key asks of the new government:
Joe Stanley: "A domestic agricultural policy which is fit for the 21st century"
Amy Jobe: "Farmers can play a major role in the environmental challenge"
David Barton: "Protecting our high food standards is vital"
Olly Harrison: "Why the UK needs an education system which embeds food and farming"
Richard Bower: "British food is so tasty is because it hasn't travelled thousands of miles"
Visit our General Election hub