Hosted by NFU Vice President Stuart Roberts, over 60 parliamentary researchers descended on the NFU's Westminster base this week to take part in the annual quiz.
The researchers (effectively second in command to MPs) often decide, or at least influence, what debates the MP speak in, which events they attend and what briefings they see.
Having a good relationship with MPs' staff is incredibly important. Given that the General Election brought with it many new faces to the House of Commons, MP and staff alike, it seemed fitting to lay on a night of general knowledge and British food and drinks to meet new faces and catch up with familiar allies.
NFU Vice President and quizmaster extraordinaire, Stuart Roberts, led the teams through six rounds of questions with topics including food and farming, sports, music, tv and film. Guests particularly enjoyed round one - the cheese round, where teams had to guess which animal milk (buffalo, goat, sheep and cow) was used to make four different varieties of English and Welsh cheese.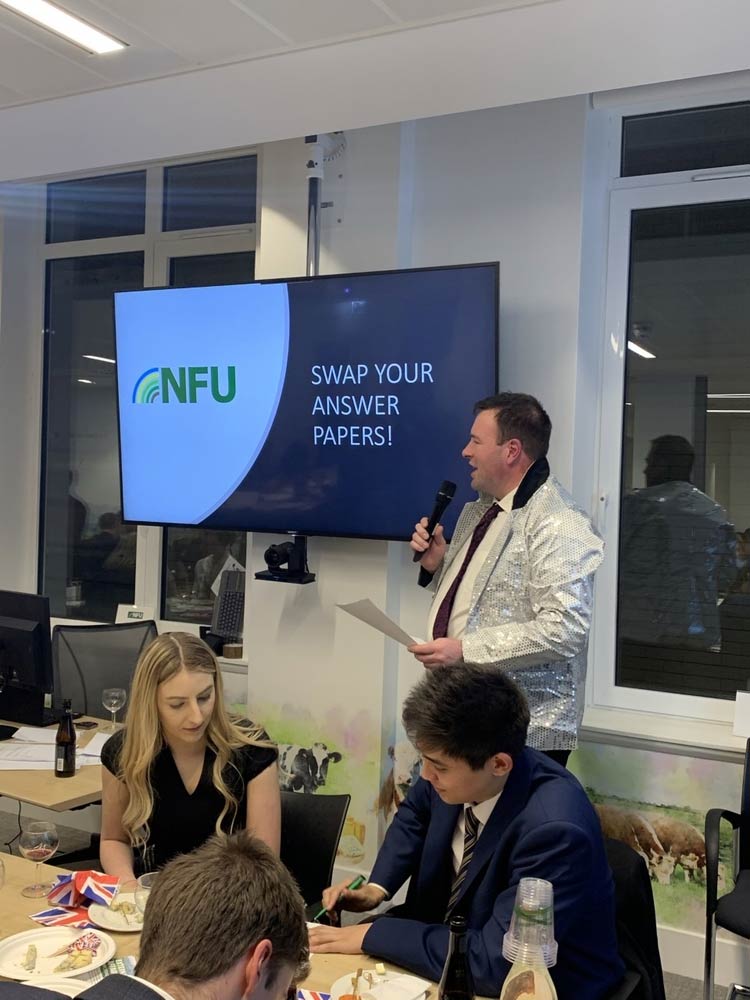 After rounds of quizzing aided by delicious English beer and wine, the winning team stormed to the lead with an incredible score of 38 out of 50, 4 points higher than the next best team. For their valiant effort, they each received a bottle of Chapel Down English sparkling wine and earned bragging rights around the parliamentary estate the following day.
The event was a huge success with the External Affairs team meeting many new Westminster contacts while strengthening relationships with dozens more. Building these positive relationships will no doubt be hugely useful to the NFU going forward.