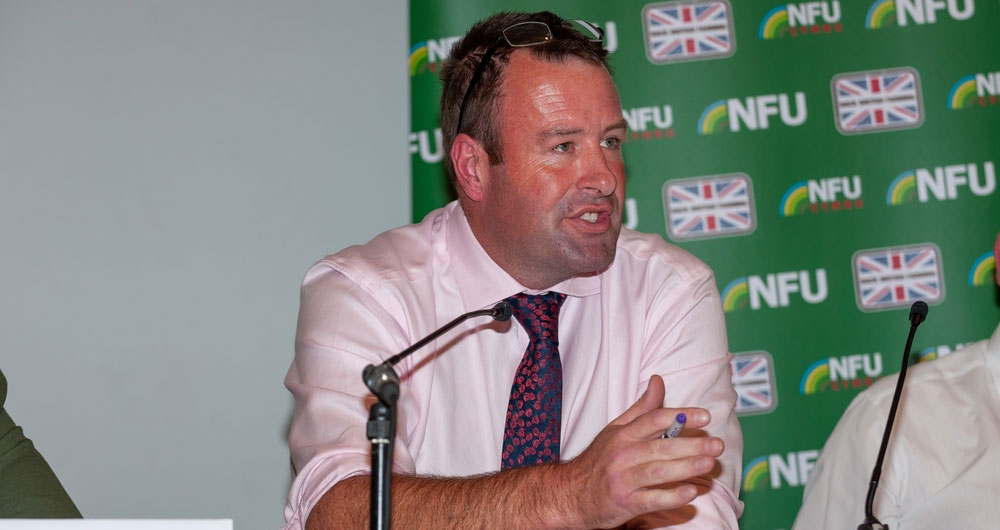 The NFU hosted a popular panel debate at the Labour party conference fringe in Brighton. The event, entitled 'How can the Labour party appeal to farming areas?' was attended by almost 100 conference delegates.
Attendees included several prominent prospective parliamentary candidates for rural seats, as well as other conference delegates, local NFU members, and stakeholders from the sector and media.
The debate was chaired by NFU Cymru President John Davies, with NFU Vice President Stuart Roberts joined by Shadow Farming Minister David Drew MP, deputy general secretary of the Fabian Society Olivia Bailey and pollster Joe Twyman on the panel.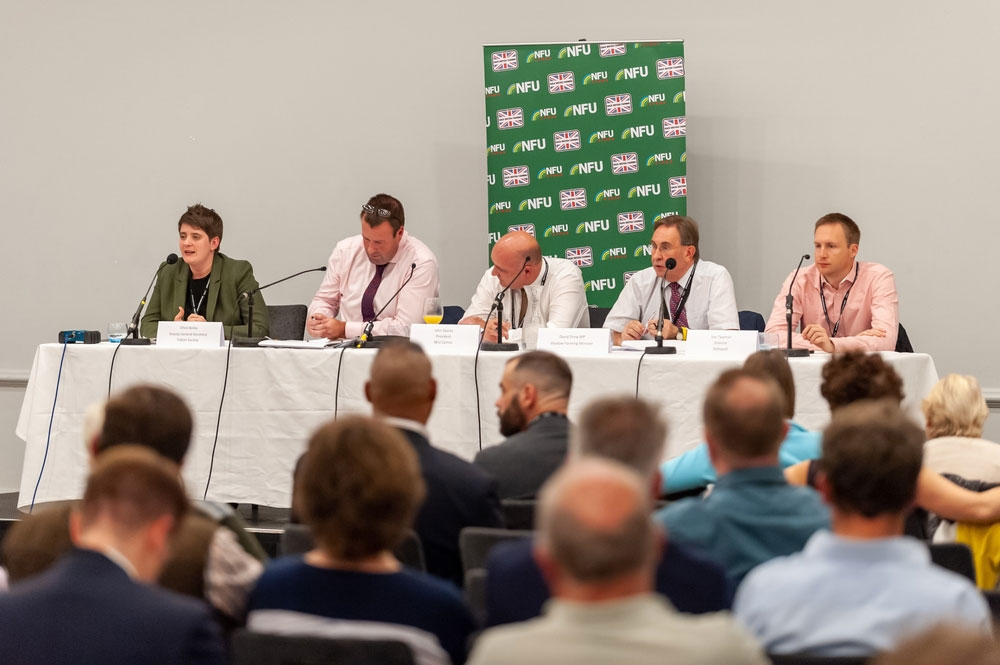 A fascinating, positive discussion took place around the strategy and policies Labour should adopt in order to better succeed at winning rural seats. Mr Twyman revealed statistics showing that Labour held none of the top 50 rural constituencies, and only six of the top 100, and the panel broadly agreed that Labour would need to perform better in rural seats as part of what Ms Bailey described as the diverse electoral coalition of voters the party would need to get back into power.
Overall, a broad range of policy issues were discussed as potential priorities for the party to better connect with rural and farming areas, including improving rural transport, broadband access, affordable housing and tackling rural crime. Mr Roberts spoke particularly passionately about the NFU's ambitious net zero aspiration for the sector, and of the importance of talking more about food production and not undermining UK producers' high animal welfare and environmental standards by exporting our consciousness overseas in future trade deals.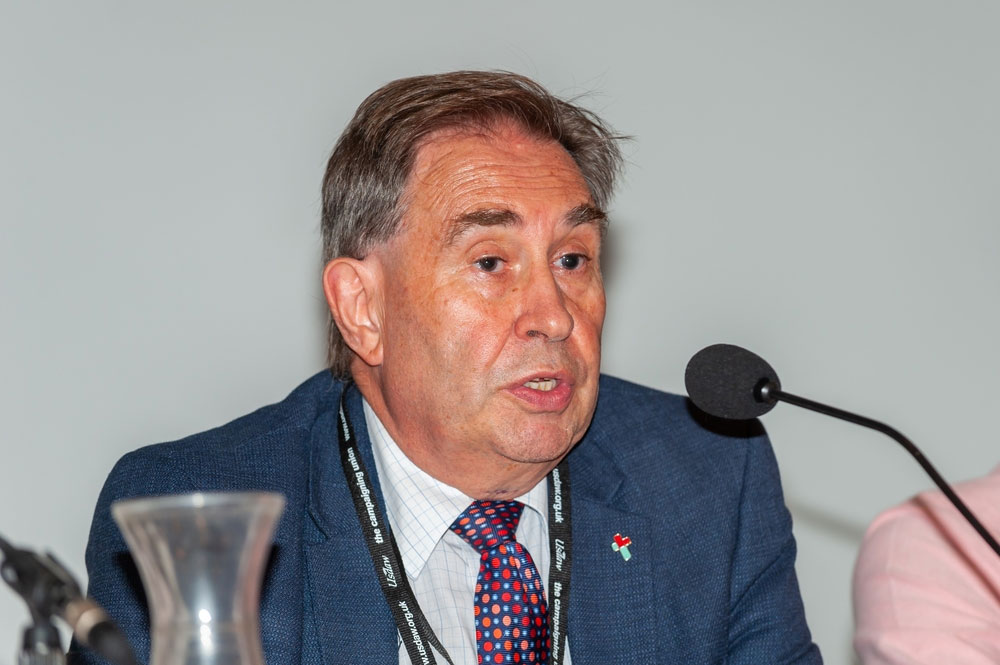 Pictured above: Shadow Farming Minister David Drew MP speaking at the NFU fringe event at the Labour party conference in Brighton, September 2019
Mr Drew spoke about his annoyance at the government's current lack of an Agriculture Bill. He later assured the audience that farming is not only worth being supported, but that farmers need support more than anyone. He also talked about the importance of getting children and others out on farm , saying it's everyone's duty to ensure people understand the importance of food.
The NFU moves on to the Conservative party conference in Manchester from Sunday 29 September hosting another reception and fringe panel debate in addition to our exhibition stand within the secure zone. The NFU will continue to ensure farming's voice is heard prominently across all party conferences.

More from NFUonline: