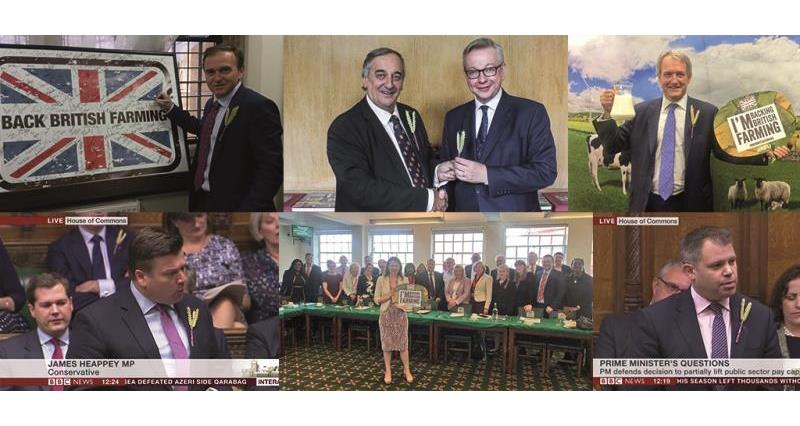 Back British Farming Day 2017 (Wednesday 13 September) proved highly successful, particularly in the realm of social media, with a video of the Prime Minister pledging her support for British farming during PMQs gaining more than 61,000 views at the NFU Facebook page.
In response to a question by Edward Argar MP, Mrs May said: "I'm very happy to join my honourable friend in marking Back British Farming Day and recognising the enormous contribution, the important contribution, that is made by the food and farming industry to our economy. I am happy to back the Back British Farming Day and, yes, we will make a success of leaving the European Union for our food and farming industry."
Watch the video:
The NFU's Facebook posts during the day reached more than 350,000 people, while five MPs posted about Back British Farming Day on their own accounts.
On Twitter, the hashtag #BackBritishFarming had 20 million impressions during the day, resulting in it trending at number 5 for the UK. More than 6,500 tweets were sent about the Back British Farming campaign, including hundreds from farmers tagging in their local MPs.
The message hit home with its key audience, with 180 MPs and peers signing the NFU's Back British Farming pledge in the House of Commons. Among them, Shadow Defra Secretary Sue Hayman and the rest of the Labour shadow cabinet. A number of prominent MPs, including Home Secretary Amber Rudd, also showed their support by wearing the Back British Farming wheat pin badge during Prime Minister's Question Time.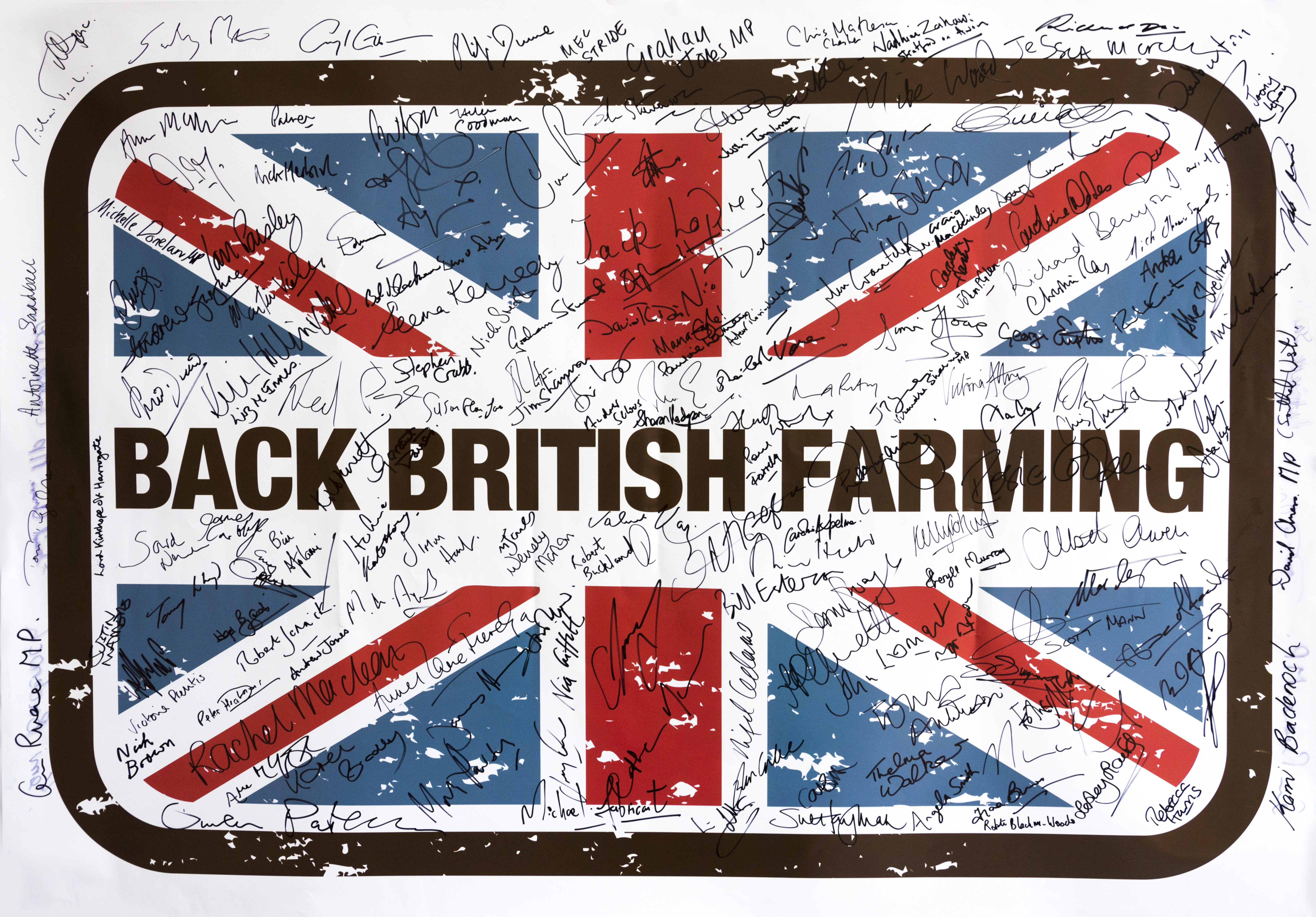 Signatures from MPs and peers on the 2017 Back British Farming pledge flag
Defra Secretary of State Michael Gove also pledged his support in a meeting with NFU President Meurig Raymond in the run up to Back British Farming Day.
Mr Raymond said: "I am really pleased to see the Prime Minister support the NFU's Back British Farming Day and commit to deliver a successful Brexit for the food and farming industry.
"The support of the Prime Minister, her cabinet and MPs will be critically important for the nation's supply of food and the farming sector in the future as Brexit negotiations continue.
"MPs from all political parties have joined the NFU today in its rallying call to Westminster and this cross-party support will be absolutely vital moving forward.
"It is vital that the government recognises the strategic importance of British food and farming to our nation and that any decisions taken in parliament reflect that."