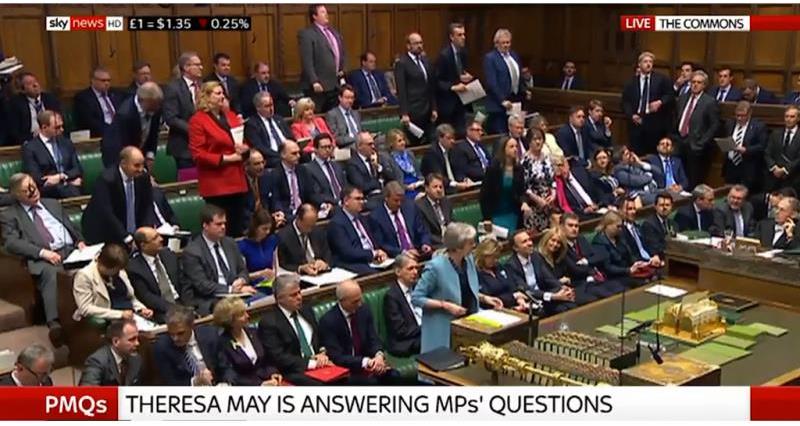 Theresa May acknowledged the reputation, high standards and dedication of British farmers at Prime Minister Questions last week.
The Prime Minister's comments followed a question from Simon Hoare MP (Cons, North Dorset), who asked the PM to ensure that food security and food production will be at the heart of future UK agriculture policy.
Mrs May replied saying she would like to see a future agriculture policy which reflects the reality for food producers and farmers. She added British food has a great reputation for quality, built on high animal welfare standards, strong environmental protection and the dedication of farmers and growers across the country.