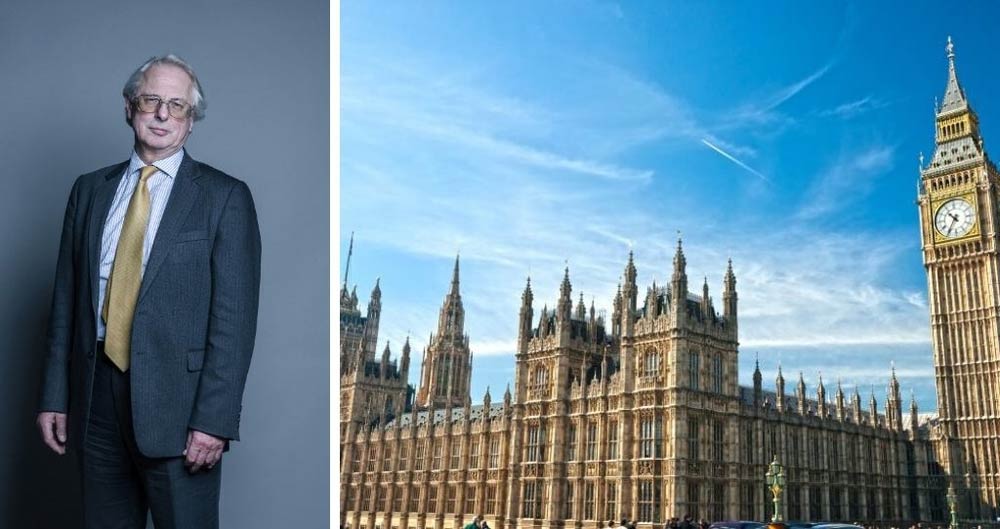 There is clearly no lack of support for NFU asks from Peers in the House of Lords. During Oral Questions on 5 February, Lord Trees (pictured above) asked the government how they will safeguard animal welfare and environmental standards in negotiating trade deals with respect to livestock products.
The Minister of State for Defra, Lord Goldsmith, said the government "will not compromise on our high environmental protection, animal welfare and food standards in our trade negotiations".
Lord Trees argued that safeguarding our high standards is redundant if British farmers are "out-competed by imports of cheap livestock products from animals reared to poorer welfare and environmental standards" which might be cheaper but would "be at a global cost to animal welfare and the environment and at some risk to our own indigenous livestock enterprise".
In response to the request that the Conservative's manifesto commitment to animal welfare and environmental standards should be enshrined in law, Goldsmith said there's no point in imposing high standards in Britain then allowing low-standard imports of those same products.
Baroness Bakewell asked if Lord Goldsmith cannot commit to enshrining high standards in law if the government would "consider imposing tariffs on imports that do not conform to UK welfare standards". Lord Goldsmith agreed with her premise but said it was not within his portfolio to determine which strategy to deploy to safeguard standards.
---
See also: Call on your MP now to prevent food imports that undermine British standards
---
Also making contribution was Baroness Armstrong, who asked Lord Goldsmith how leaving the EU will impact sustainability, when we are "probably closing our opportunities to export to our near neighbours and will be looking much further away".
Lord Goldsmith refuted Baroness Armstrong's assessment that leaving the EU will hinder sustainability by saying leaving the EU allows Britain to replace the CAP with a "new system whereby those payments are directly conditional on public goods such as environment sustainability and animal welfare standards".
Lord Goldsmith concluded by saying the government are committed to introducing a new sentience clause and the Environment Bill which will require "the government legally to build on the standards we are proud of, but which we would all like to see improved".
It is more important now than ever, with the Agriculture Bill's progress through Parliament, that the government heed these messages and enshrine, in a law, a commitment to upholding our standards in future trade deals.
More of the NFU's work on trade deals and and standards: