The NFU held its first virtual political debate on 23 March, where three high-profile speakers provided their insights into a broad range of hot political issues, ranging from the government's response to the COVID-19 pandemic, the current state of the union and the future relationship between the UK and the EU.
This event was part of the NFU's work to raise the profile of the organisation as a thought-leader with key stakeholders. NFU Deputy President Stuart Roberts chaired the panel featuring Daily Telegraph columnist and former Downing Street chief of staff, Nick Timothy; Observer chief leader writer and former senior policy adviser to Ed Miliband, Sonia Sodha; and the chief executive of Ipsos MORI, Ben Page.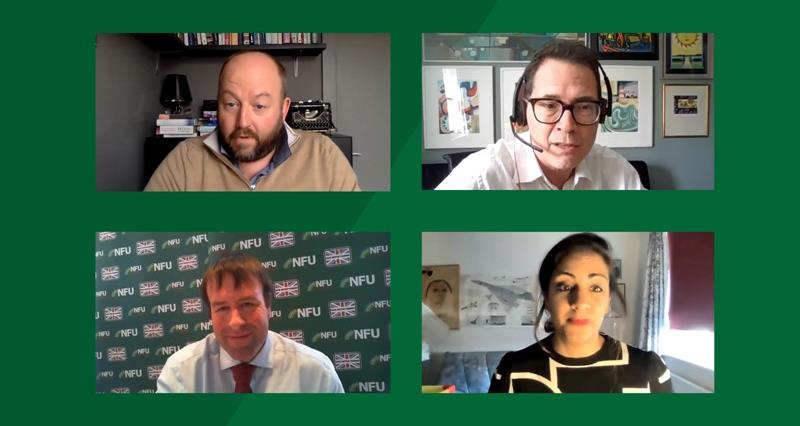 The event attracted a wide range of attendees tuning in from home including MPs, journalists, and representatives from business, the food supply chain, and environmental organisations.
Ben Page, CEO of Ipsos MORI, one of the world's largest research organisations, kicked off the debate by setting out the current political landscape:
"Overall, government has seen improved ratings; Rishi Sunak – the man with the money - is one of the best-rated Chancellors Ipsos MORI has ever measured… Matt Hancock's rating has improved recently as well."
"In terms of spending, we go into the 2020s with the sorts of levels of government spending we only see in war time. People are generally positive about the amount of money the government has spent during the pandemic, but there is concern over whether or not the government is going to be there for people moving forward."
"The vaccine rollout has clearly helped government in the polls, our latest one has them seven points ahead."
1
Given his experience in the engine room of British politics, Nick Timothy made a number of observations about the state of play in Westminster at the moment. On Brexit, he said:
"The terms and nature of our relationship with the EU will be disputed, both between the two sides and within them… As we can see from events with Northern Ireland, with exports, and now with the vaccines row, the relationship between Britain and the EU is going to be fractious for some years into the future."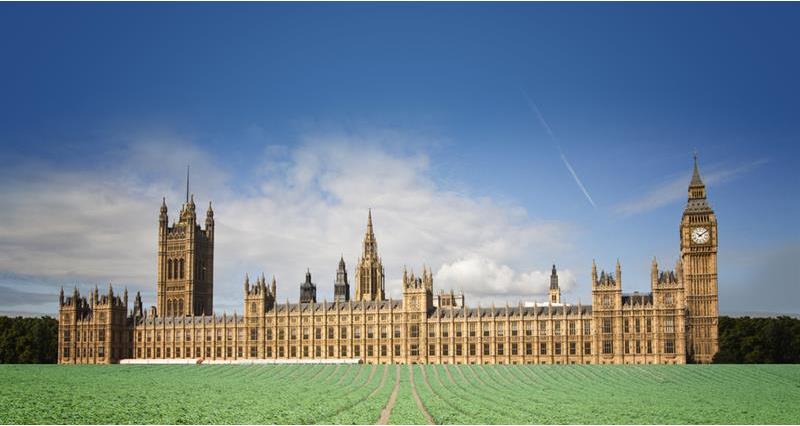 Sonia Sodha used her opening remarks to give attendees an overview of how the world looks from a Labour perspective:
"One of the reasons why it is always hard for the Leader of the Opposition to shape the narrative at this stage of a parliament is that I think the next general election is going to be fought on quite different territory to the politics we are seeing now. I don't think it's going to get fought on Brexit, and I don't think it's going to get fought on what the government has got right and wrong in this pandemic."
Following initial opening remarks, attendees were then given the opportunity to put their questions to the panellists where we saw a wide range of questions from how the 'levelling up' agenda can be achieved to what is going to be the big political issue coming up (the answer – Scotland and the state of the union!)
You can watch the event back here: