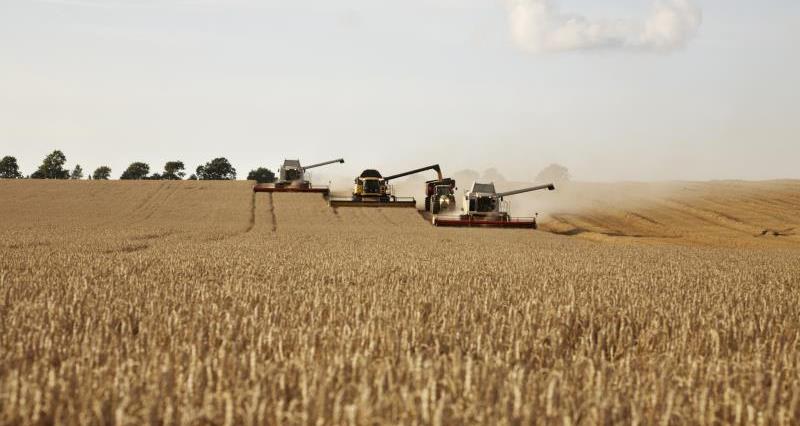 Twenty Twelve will be remembered for the successful London Olympics but there were few record-breaking performances for UK cereal growers during that year's harvest.
After a year that produced smaller yields than for 20 years, an industry review was undertaken, looking into the reasons why yields were plateauing in wheat and oilseed rape crops.
ADAS Head of Crop Performance Roger Sylvester-Bradley said ADAS had been suggesting for a while that yields of 20 t/ha should theoretically be possible so it seemed a good time to take action.
Working with other industry organisations, including the NFU, ADAS launched a Yield Enhancement Network, or YEN, with the aim of spearheading an increase in UK grain yields.
"Our idea was to have a competition, not just to identify the best yielding UK cereal crops, but to work out how these high yields were produced, so all participants could benefit," he said.
Professor Sylvester-Bradley said that the first year saw 20 crops entered, with a best yield achieved of 13.4 t/ha. Last year more than 100 growers participated in YEN, but in another difficult growing year their best yield was only 12.8 t/ha.
"While some YEN entrants like the element of competition, most growers join the YEN to benchmark their crops against similar crops on other farms, and to learn about enhancing yields. Almost all YEN participants are sponsored, so it doesn't cost anything to join in, other than a little effort," he said.
There are currently two Yield Enhancement Networks operating, one for cereals and one for oilseeds. Membership is open to all farmers, including those farming across Europe, with registration available online through the YEN website. Farmers need to provide basic information about their location and soil type before 15 July to take part this year.
Once registered, farmers are required to provide digital photos during the summer, use the YEN sample-pack to provide ADAS with samples of whole-crop and of grain at harvest, plus verified yield details and then send a print-out of their agronomy records after harvest.
The benefits of participating in YEN include a free analysis of soil health and grain nutrient status for the crop they enter, followed by a 10-page personalised report analysing the performance of that crop.
Participants can also access a programme of technical discussions centred on enhancing yields and will receive several newsletters during the year. They can attend an annual awards event as well.
With so many different farming operations, and soil types, involved, the organisers aim to establish a level playing field by expressing each yield as a percentage of potential as well as tonnes per hectare. Awards of gold, silver and bronze are made for both.
Potential yields are estimated according to the amount of light energy and water that a site receives in the year
According to NFU regional crops adviser James Mills, YEN has a useful role to play in helping farmers achieve on the ground what scientists say is theoretically possible.
"It has been evident for some time that the results achieved in wheat trials and the yields achieved on the ground by our members can be poles apart," he said. "The Yield Enhancement Network not only seeks to close this gap but also look at the genetic potential around the country, providing a realistic target for those wanting to drive yields forward.
"Across Yorkshire and the North East, we have the genetic potential to produce up to 21 tonnes per hectare. The fact that the previous wheat world record was set in the region shows that this may not be just pie in the sky - but an achievable target given the right conditions and preparation.
"YEN now links in effectively with the AHDB Monitor Farm network to build on the existing philosophy of sharing information between farmers to raise the collective bar. This process will inevitably involve challenging some existing practices; however the real benefit will be that results are derived at true field scale. This allows farmers and growers to see for themselves where their peers are pushing the boundaries and adopt a practical approach to push their yields to the next level."
Looking at what might account for yield variations between YEN crops, Professor Sylvester-Bradley says the amount of biomass generated appeared to be the most obvious feature.
"Largest grain yields generally arise from crops producing well over 20 t/ha of biomass. This has set YEN entrants thinking about how to maximise biomass growth," he said.
"Key issues are how variety choice, earliness of sowing and nutritional programmes influence both shoot populations in spring and the length of time that crop canopies survive through July and maybe into August."