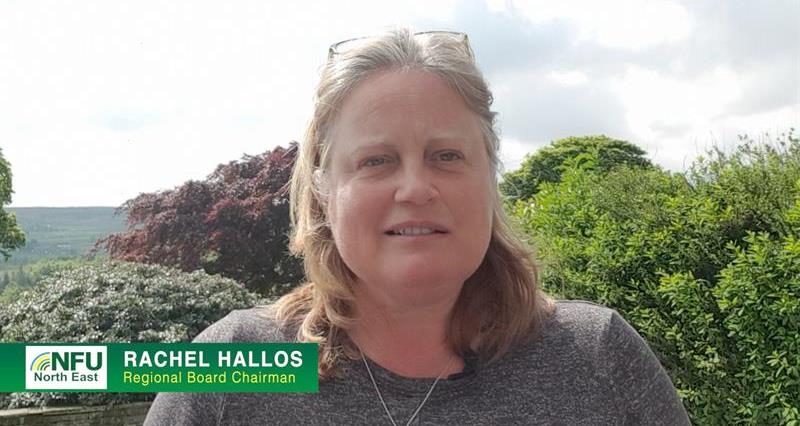 In her second video message to North East farmers and growers, Regional Board chairman, Rachel Hallos, pays tribute to the many farmers across the region who contacted their MP ahead of key debates in Parliament on the Agriculture Bill, the Immigration Bill and the Trade Bill.
Speaking from her farm in Ripponden, West Yorkshire, Mrs Hallos said this drive to engage with MPs was crucial in securing the future of farming and food production. "We must put the case forward that UK standards should not be undermined by imports or a trade deal that means that products are going onto shelves that are produced to a standard less than we achieve in the UK," she said.
She also made a plea to anyone able to shear sheep to help with the region's annual clip, given the lack of shearers from New Zealand that normally arrive in the UK during the summer. "We've got a big job ahead of us," she added. "We've got a lot of sheep in the North East."
With concern growing over the lack of rain, she highlights the work being done by the North East regional team to pull together important information for members for example Environment Agency forecasts for those needing to irrigate their crops.
Finally, in Mental Health Awareness Week, she urges farmers to make time for themselves and each other.