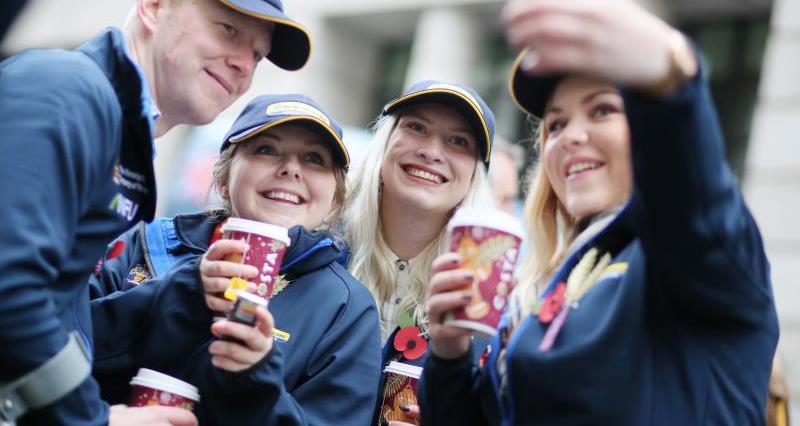 A new nine-month development programme for student and young farmers has been launched by the NFU in the North East.
Designed to give participants behind-the-scenes access to some of the region's most successful food and farming businesses, the Student & Young Farmer North East Programme will open for applications from 1 July and offer 12 fully-funded places for an exciting line-up of visits starting in October.
The aim, says regional director Adam Bedford, is to give younger farmers the opportunity to visit inspirational farm businesses, sophisticated supply chain operations and find out more about the NFU nationally and in Westminster.
"Talking to our younger members, it's clear they are hungry for inspiration and knowledge – both on-farm and beyond the farm gate," he said.
"Our national development programmes are always extremely popular, so we were keen to offer a similar opportunity with a strong regional flavour."
As a result, the first-ever North East programme gives participants a backstage pass to innovative, award-winning farm businesses, MH Poskitt near Goole and Beeswax Dyson Farming in Lincolnshire.
They will also have the chance to spend the day with Morrisons in Bradford, gaining an invaluable insight into the retailer's unique integrated supply chain.
Commenting, Head of Agriculture, Fisheries and Sustainable Sourcing, Sophie Throup said: "At Morrisons, we've bought directly from farmers through our manufacturing and retail businesses for a very long time; we therefore know and value the importance of encouraging and supporting the Next Generation.
"We're looking forward to offering participants a thorough 'behind-the-scenes' look at our some of our processing and manufacturing sites and our retail stores to show how fantastic British produce travels from farm to final customer - and to introducing them to many of the colleagues that help the produce get to its final destination."
Finally, participants will visit the NFU's headquarters in Warwickshire and its London office, just a stone's throw away from the Houses of Parliament, before spending two days at the national NFU Conference in February – a highlight of the farming year that attracts more than 1,000 farmers and a range of key political and industry speakers.
Applications for the a place on the programme are invited from anyone aged between 18 and 30, located in the North East of England (encompassing Yorkshire, County Durham, Tyne & Wear & Northumberland and pursuing a career in farming/food/rural affairs.
Successful applicants will also be able to attend all events with confirmed dates and be NFU Student & Young Farmer members.
"It's free for students and young farmers to join and will give them the chance to take part in an exciting nine months of activity," added Mr Bedford.
"We have a wealth of talent in this region, and so hope to see lots of excellent applications. We hope that taking part will help our younger farmers carve out a very successful career in our fantastic industry."