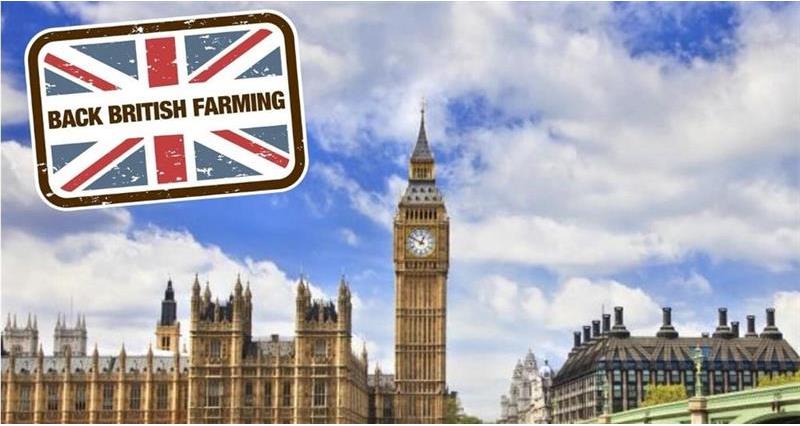 Eleven farming, environment and animal welfare organisations from across Yorkshire and the North East have joined forces today (Wednesday 13 May) to urge MPs to speak up for food and farming when the Agriculture Bill resumes its passage through Parliament.
The move coincides with a similar appeal nationally, orchestrated by NFU President Minette Batters, that brings together more than 25 organisations to sign a joint letter sent to all 650 Members of Parliament.
Across North East England, three farming organisations, three wildlife trusts, two nature partnerships, two water companies and the RSPB have come together to call for vital safeguards to be enshrined in the Bill that:
recognise the high standards of animal welfare and environmental protection achieved in the UK and
ensure that any food imported as part of trade deals with other nations must also meet those standards.
The Bill returns to the House of Commons for its final 'report' stages this week before heading to the House of Lords. It will result in the biggest reform and transformation of British agriculture and food production since 1945.
In a joint statement, the North of England coalition urges rural and urban MPs alike, from across Yorkshire and the North East, to take the last proper opportunity to stand up for farming, the environment and rural communities.
The statement continues: "At this time of crisis, there's an opportunity to ensure that farmers across our region can produce the sustainable, healthy food we need whilst protecting our iconic environment, knowing that they will not be undercut by low standard imports as a result of future trade policy.
"They need to be able to do this while meeting the public's strong expectation that food standards will be maintained.
"The debate on the Bill today coincides with the worldwide crisis caused by coronavirus. This, coupled with the ongoing challenges of climate change and biodiversity decline, should focus minds on what exactly we all want British farming to deliver – a sustainable farming system that nurtures our natural environment, while producing food that meets the needs and expectations of people now and in the future.
"The Agriculture Bill lacks any formal requirement to uphold British farming standards as we negotiate trade deals and in our general trade policy. Several amendments are being suggested that seek to remedy this, and we believe MPs should support them.
"Amending the Bill to enshrine the importance of food trade, but only where high standards of production are met, will allow the UK to be a standard bearer for sustainable production and climate-friendly farming across the world. Our diverse farming and food sector, employing many thousands of people across the region and underpinning the wonderful landscapes so beloved of visitors, is ready to lead the way."
Read the full Joint Statements for Yorkshire and the North East